Terence McKenna is responsible for the sudden interest both in recreational tripping and our ability to grow magic mushrooms at home. Even though he was not advocating recreational tripping at all. Terence was mostly interested in how hero doses affect us and his lectures mostly consisted of analyzing the world that you go through after you take a crazy amount of magic mushrooms.
That's why the magic mushroom strain that is named after the grandfather of psychedelic tripping itself, can be less than the strongest possible. That's what McKennaii magic mushrooms are. Strongest. Read our complete magic mushroom grow kit guide if you want to learn more about other magic mushroom strains.
Overall, the McKennaii psilocybe magic mushroom growkit is a perfect choice for very experienced psychonauts that want to rely on the ultra-high potency of the magic mushroom they plan to grow.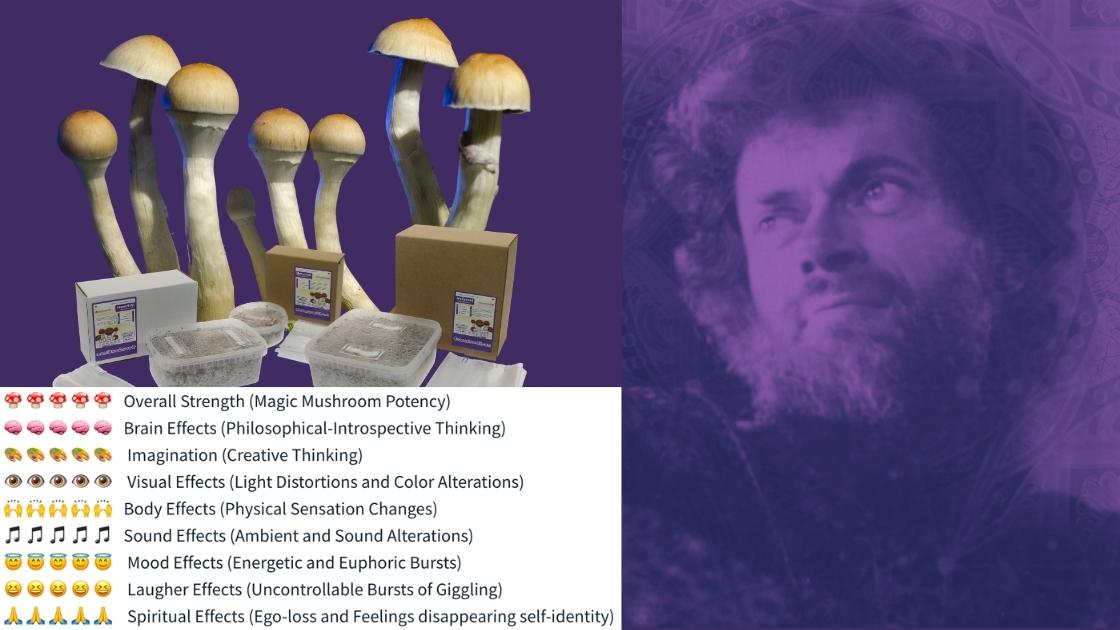 Terence Kemp McKenna was one of the most influential people when it comes to making magic mushrooms mainstream. One of his most notable works is "Psilocybin Magic Mushroom Grower's Guide", a book that is the holy grail when it comes to growing magic mushrooms. YouTube is filled with Terence's shamanic lectures about spirituality, psychedelic plants and transcendent experiences.
In terms of science, you probably have to be thankful to Terence McKenna and his brother Dennis for developing a proper technique for cultivating psilocybin magic mushrooms using spores. Even magic mushroom growkits we sell online can be traced back to the origins of McKenna's breakthroughs in understanding how to grow mycelial cultures on a rye grain substrate.
Honestly, Terence and Dennis studied how can one grow magic mushrooms at home. Thanks to them, you can now order a magic mushroom growing kit and grow your own magic mushrooms at home without even knowing what inoculation, spores, mycelium, substrate and any other terms mean.