Let's cut to the chase, you are here to learn about cannabis edibles dosing, so we will just line up averages of THC dosages in edibles and then follow it up with some basic math to reach those strengths. Lastly, we will discuss how all of this theory applies in reality. If you are interested in learning about most common mistakes when making your cannabis edibles, check out Most Common Mistakes When Making Cannabis Edibles!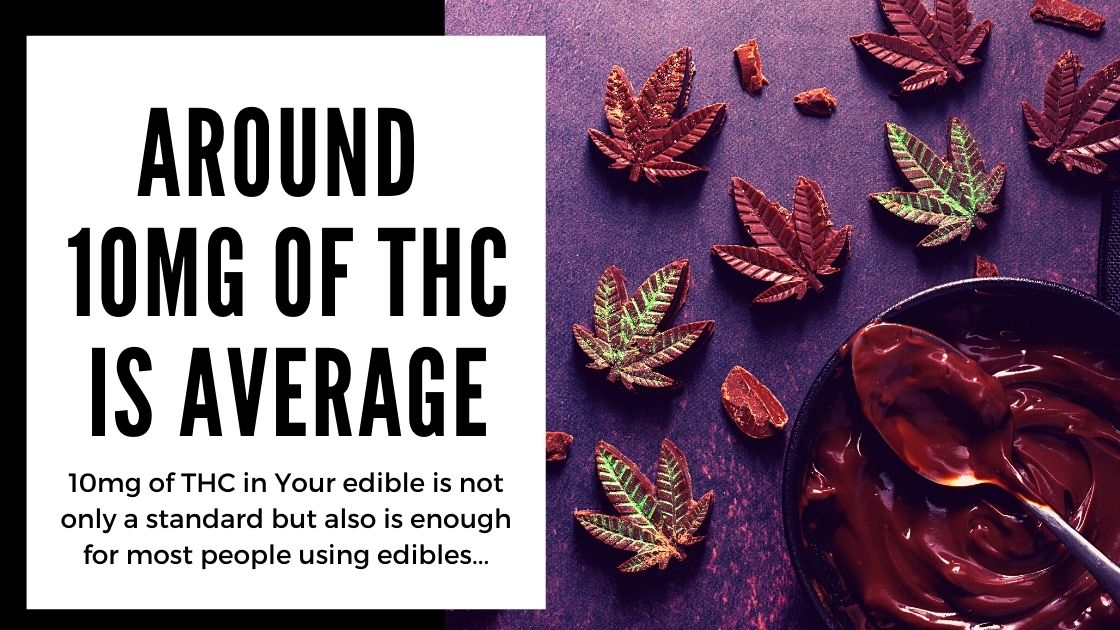 Microdose – (2-3mg of THC) Perfect for first time edible users, expect very mild and barely noticeable effects.
Mild dose – (4-6mg of THC) You should notice a boost in energy, creativity, and social behaviors.
Normal dose – (8-12mg of THC) 10 milligrams of THC in the edible is considered the average standard dose. Based on metabolism and body chemistry this can have various effects on various people, but it's a great sweet spot to check Yourself at this dose multiple times before deciding to take more.
Hero dose – (20mg+ of THC) Depending on Your metabolism, condition, tolerance, and many other factors, some users need to take doses of 20/30mg to reach their desired effects, but keep in mind – this is 2-3 times bigger dose than the average standard and edibles kick in a way harder than smoking.
Please keep in mind, that most occasional cannabis users can feel strong effects on a basic 10mg THC dose in edibles. We recommend sticking around 10mg THC dosing for multiple first attempts in using cannabis edibles., even if you are an experienced cannabis smoker.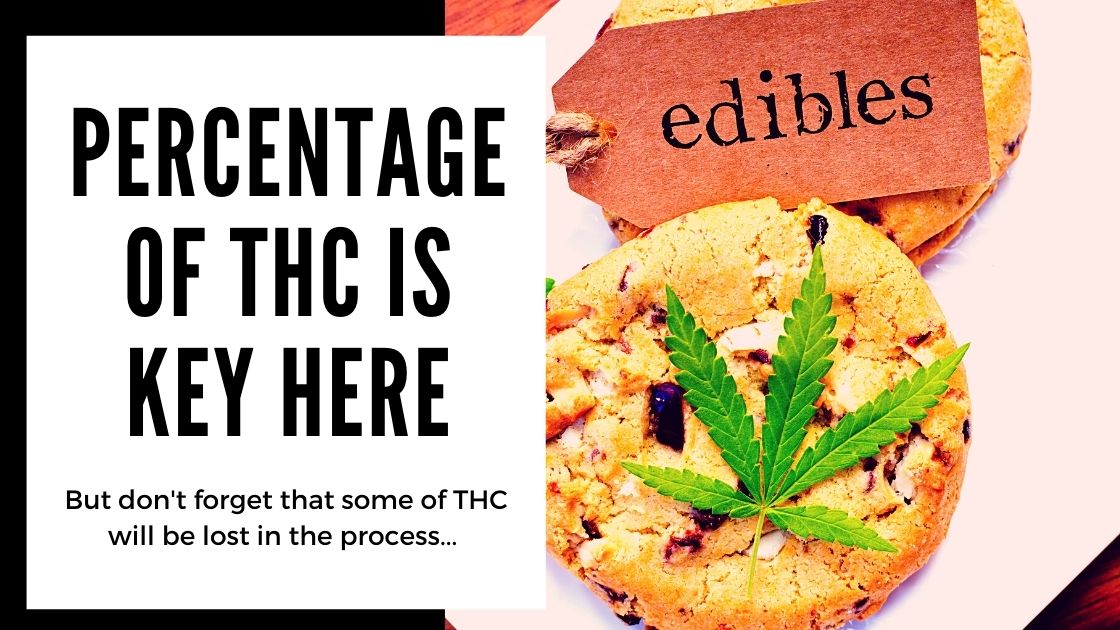 So, it's cannabis math time – You have to know how much THC there is in Your cannabis buds and how much buds You will be using.
Let's say Your cannabis has 20%THC (average potent cannabis strains) – this means if You use one gram (1000mg) of 20%THC bud for cooking, You will use 200mg (20% of total mass) of pure THC. Meaning if You are planning to dose it at 10mg – You should have 20 pieces of 10mg THC strength edibles.
1000mg of 20%THC bud = 200mg of pure THC in your whole edible.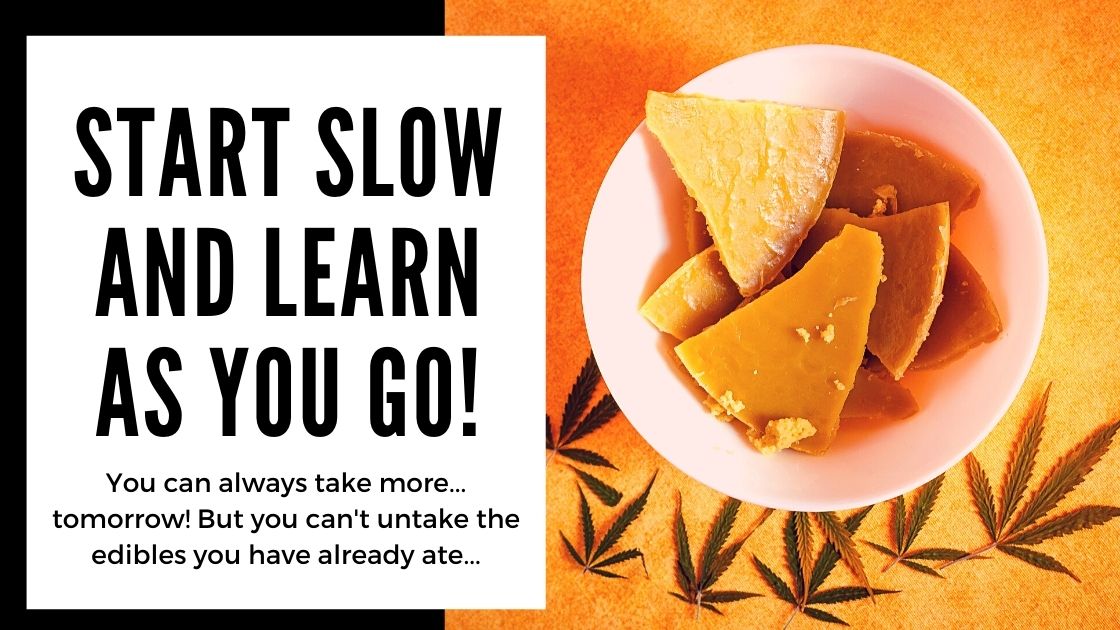 Got the math? Good! Now it's time to feel it… Use this mathematical way of thinking as a base, and know that there are multiple factors that will change the actual strength of fully cooked edible:
1) Butter might not be evenly spread out throughout Your cooking, so there might be stronger and softer parts.
2) There is a chance that not all THC will be extracted, so there could be a "leak" of up to 50% in various processes that would lover the overall potency.
Meaning You should consider adding up to 2x more weed than Your math tells you and expect it actually being 2x stronger. Then test it and learn as you go. This all might sound overly difficult, but like with everything in life – it only sounds difficult up until you try it a couple of times and finally get your own way of doing things.
Always start with doses that you mathematically assume are ~5mg and don't take more the whole day. Then test a dose that you think is 10mg of THC. After you learned how both of these work, you can share your bakes with others. Just be sure they are not taking more than 5-10mg (based on your calculations) on their first attempt.
Make sure you also check our post on the most common edibles mistakes you can make!
Don't eat it all and learn as you go! ? Check our online store if you want to buy best quality cannabis seeds and other great cannabis related products!