Doesn't matter if you are an experienced edibles chef or just looking to bake your first batch… Everybody makes mistakes and it's important to learn from them. And with cannabis edibles, it is best to learn from mistakes that others made, as your own mistakes can send you to the moon (accidentally) or lead to a very disappointing evening.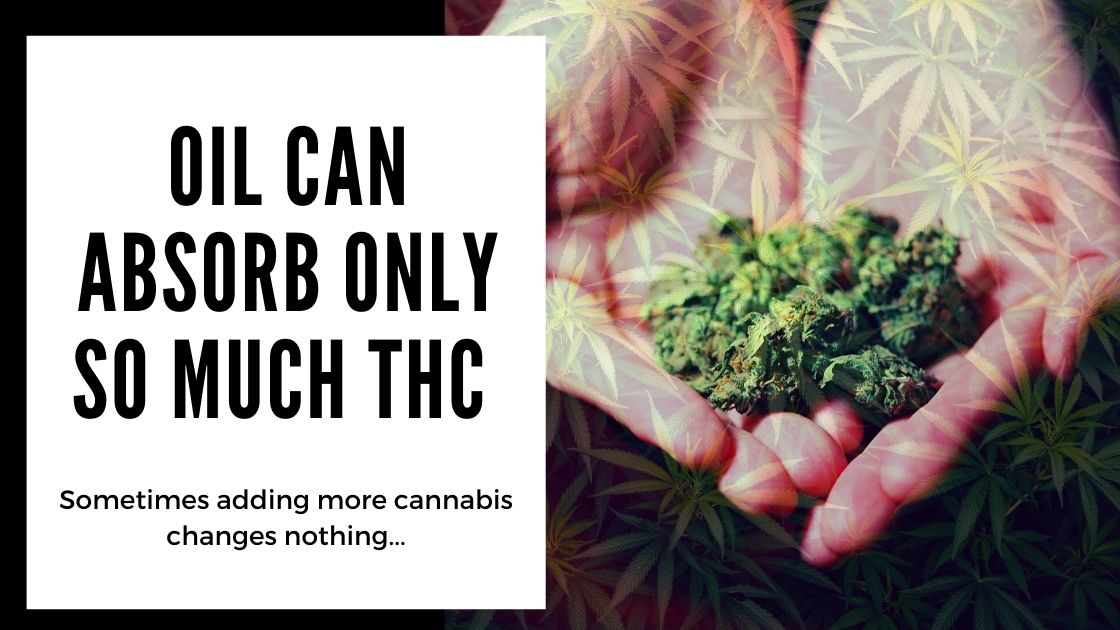 There is a reason why even experienced cannabutter (cannabis oil) users that tried all sorts of edibles available are still skeptical of making edibles by themselves. There is some math involved and you have to be careful to measure everything properly.
Lipids found in oils will bind with cannabinoids, which will lead to you being able to get high after eating edibles you have cooked. But! Lipids can only bind with so many cannabinoids, so knowing that perfect cannabis to oil ratio is crucial for making a quality cannabutter.
Add too much cannabis and you will waste your bud. We wrote a short post on just cannabis edibles math, so be sure to check it out if you want to learn how to dose your cannabis properly while baking edibles. Add too much oil and you will have a low potency cannabis butter which will make your edibles not potent enough or you will need to make them extra greasy to get any effects.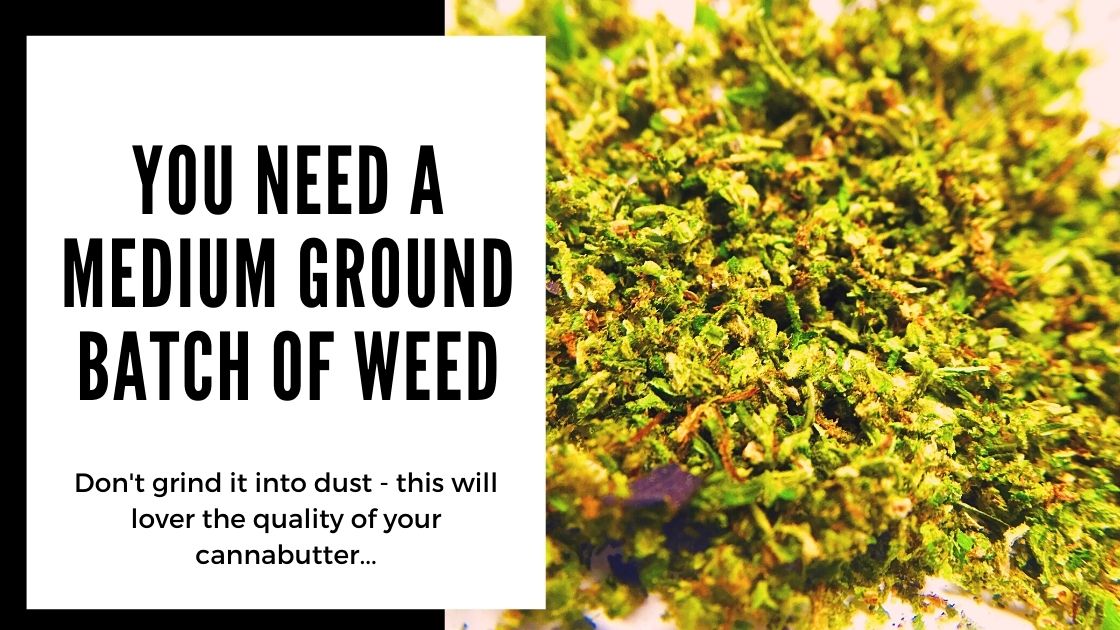 Making cannabis edibles can allow you to use parts of cannabis that you couldn't smoke (stems, low-grade buds, etc.). Just be sure to be safe when it comes to calculating in the fact that the parts you have used will lower your overall potency. Doesn't matter if you are grinding quality buds or other, more coarse parts of cannabis…
You want to grind your cannabis, not into a powder. You want to grind it to rough chunks that would be the size of coarse salt (or other herbs). This will help you have a better-tasting cannabutter, that will not turn dark green and will stay delicious when used in your edibles.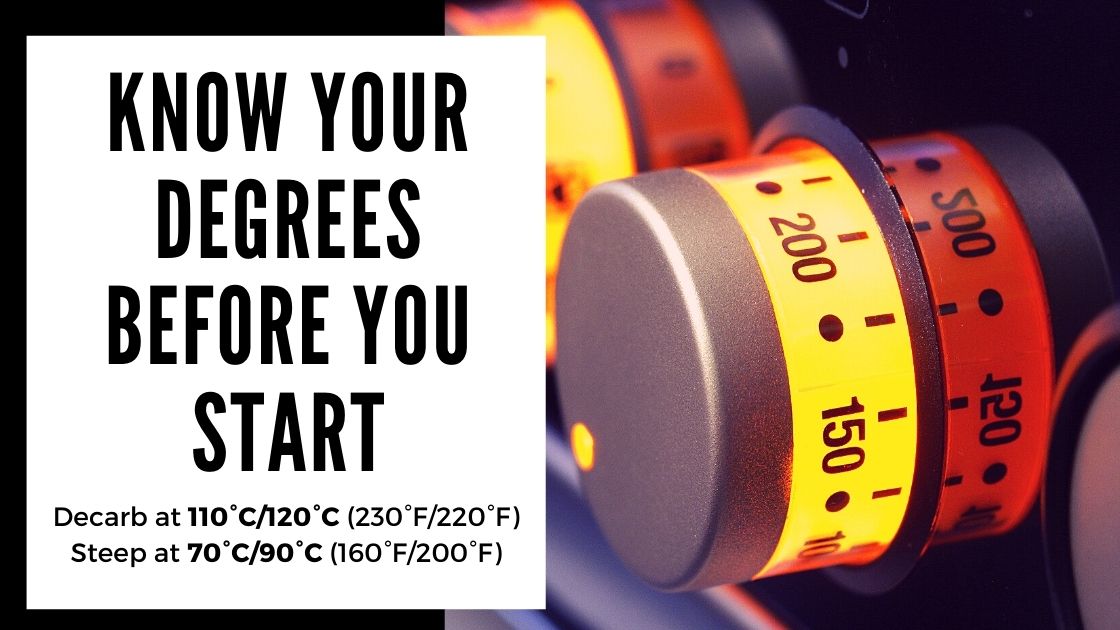 We will speak about decarb temperatures in the next paragraph, but each and every step of making edibles process has to be done at exactly the right temperatures to make sure that the end product is worth the struggle.
Basically, there are two most important temperatures that you have to know: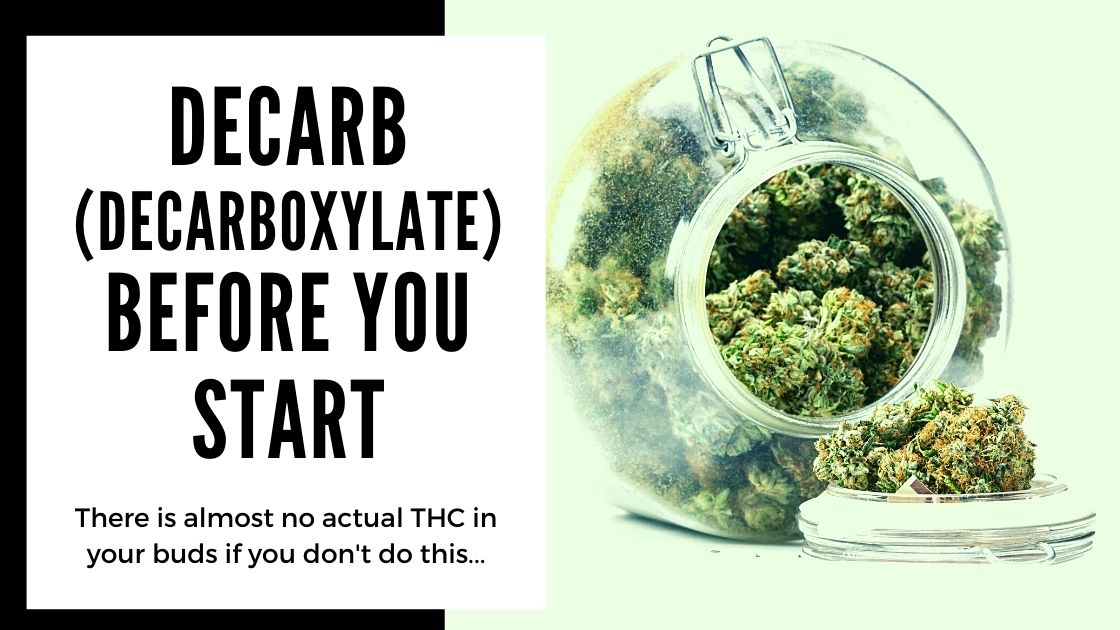 Because you will not be smoking cannabis, the decarboxylation process will not happen automatically. So you must do it manually before you even put your bud to the oil.
Even though the word "decarboxylating" sounds scary – the process is actually quite simple!
Grind your cannabis and spread it over the sheet of baking paper in your baking tray.
Preheat oven to 115°C (240°F) and place the tray inside for 45minutes.
Shuffle buds around every 10 minutes to maximize the activation surface area.
This process will turn most of THCA to THC, with an expected 1/3THC loss. If you want to lose less THC, you can try microwaving your herbs on HIGH for 60-90 seconds. Smell the herbs – they have to smell pungent, but not burned. If you think you need more, place it for some extra time.
The problem with using the microwave is that you can't control the temperature, so you have no idea what is actually happening to your buds. Even though this process is faster, you might have more problems and don't know what actually happened to your buds. We recommend sticking to 45min in the 115°C oven.
After you do this, most of THCA will be turned to THC. And your buds will be ready to be turned into fully potent cannabutter.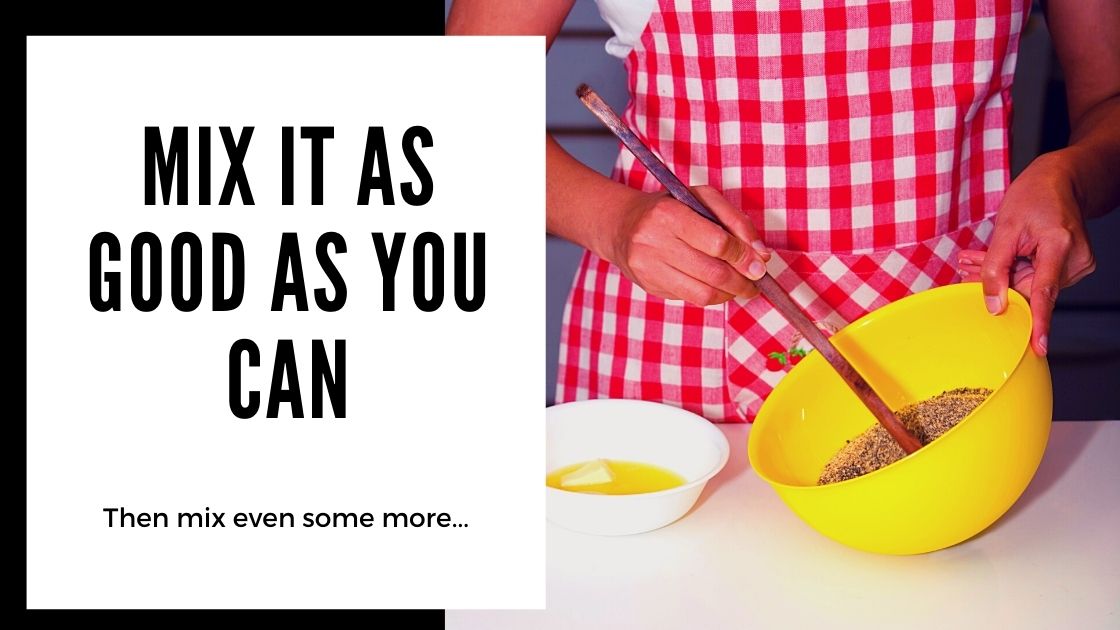 When mixing your cannabutter with other ingredients, spend extra time on making sure you stir/mix everything extra well. Even small changes in cannabis butter distribution among the edibles can easily send some of your friends nowhere, while others will be out for good.
When things like a couple of mg of THC can make or break the whole experience, you just cant stir too much. Stir whatever it says in the recipe. And then stir some more.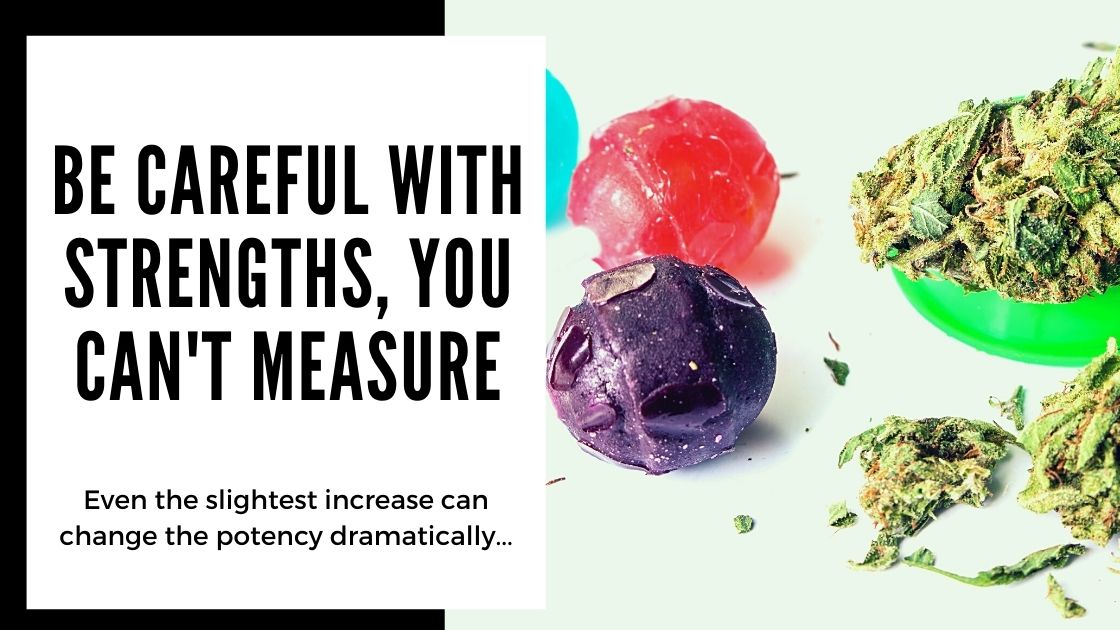 While most stoners love to add kief or some other types of extracts to their edibles – we recommend making sure you baked edibles multiple times before with casual buds before experimenting with using stronger or softer forms of cannabis.
If you, however, plan on experimenting with strengthening your edibles – it is crucial to run multiple tests, both in the cannabutter phase (test various amounts of butter on yourself on different days before actually using the butter) and later after you already baked edibles (again, take half of your expected dosing and then a full dose on the next day).
This way you will be able to make sure there are the least risks to share your lovely edibles with others.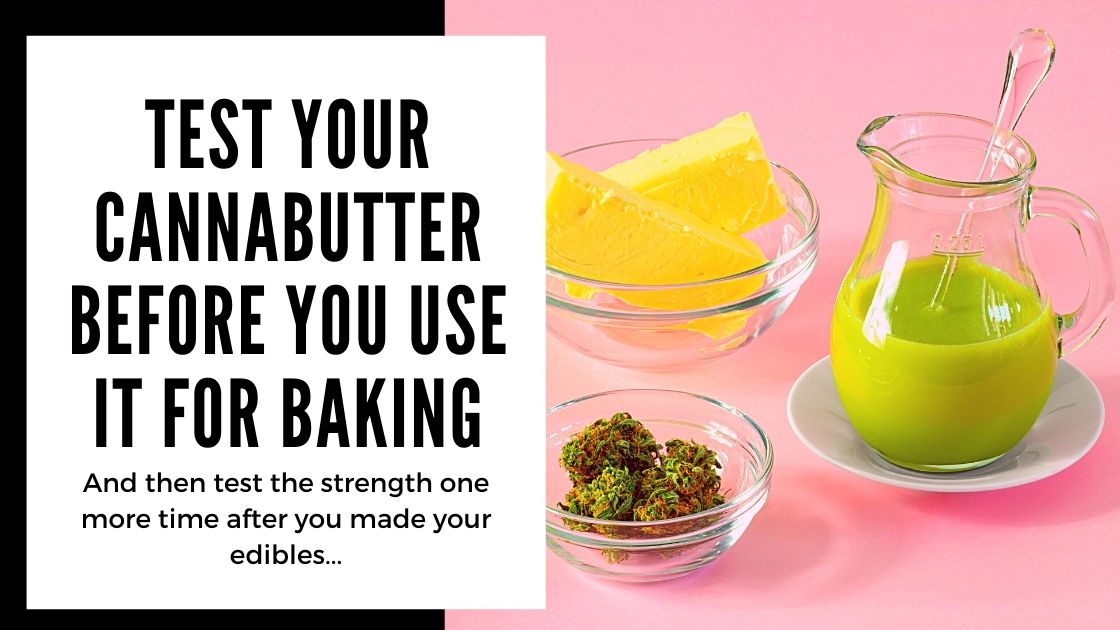 Most importantly, always test your butter before you even cook your edibles. Because you counted the ratio of cannabis/oil distribution, you should know how much butter you need for one edible dosing. Take that amount (usually 1/4-1/2 of a small teaspoon) and notice the effects after an hour.
In doing so, you will be able to know how strong your freshly made cannabutter actually is. This will allow you to determine the next step – baking the edibles and how much butter you should use.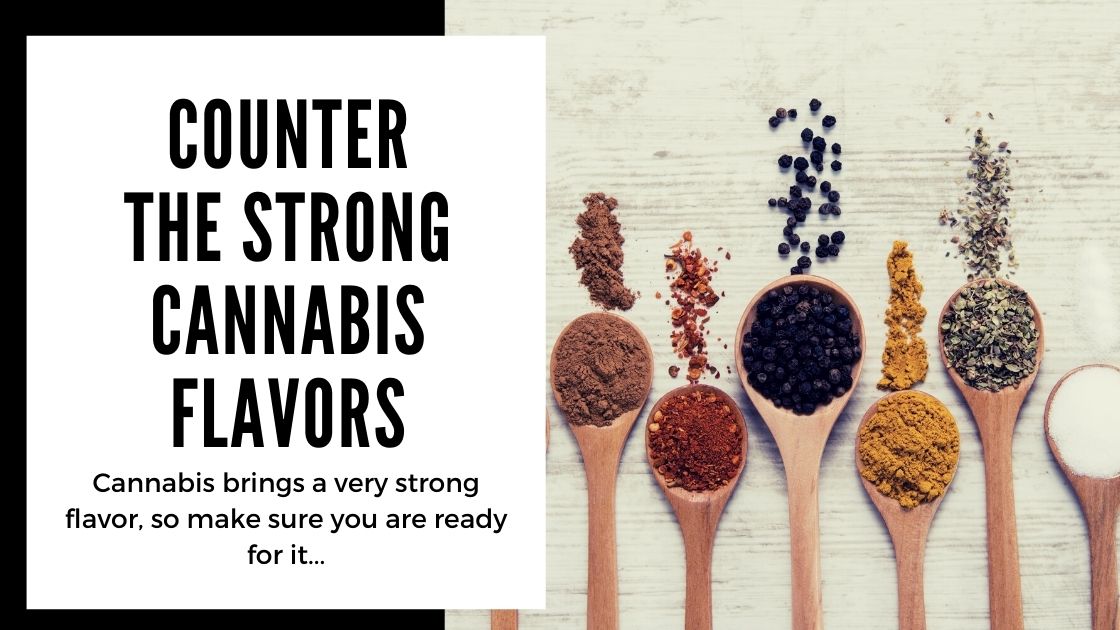 This is just kinda a mistake. Not everyone likes a very pungent cannabis flavor in their food, and cannabis butter will add a very strong taste/smell. So to fight it back, be sure to use more flavor (spices, etc.) ingredients to even the taste out. Especially if you are planning to share your cooking with others.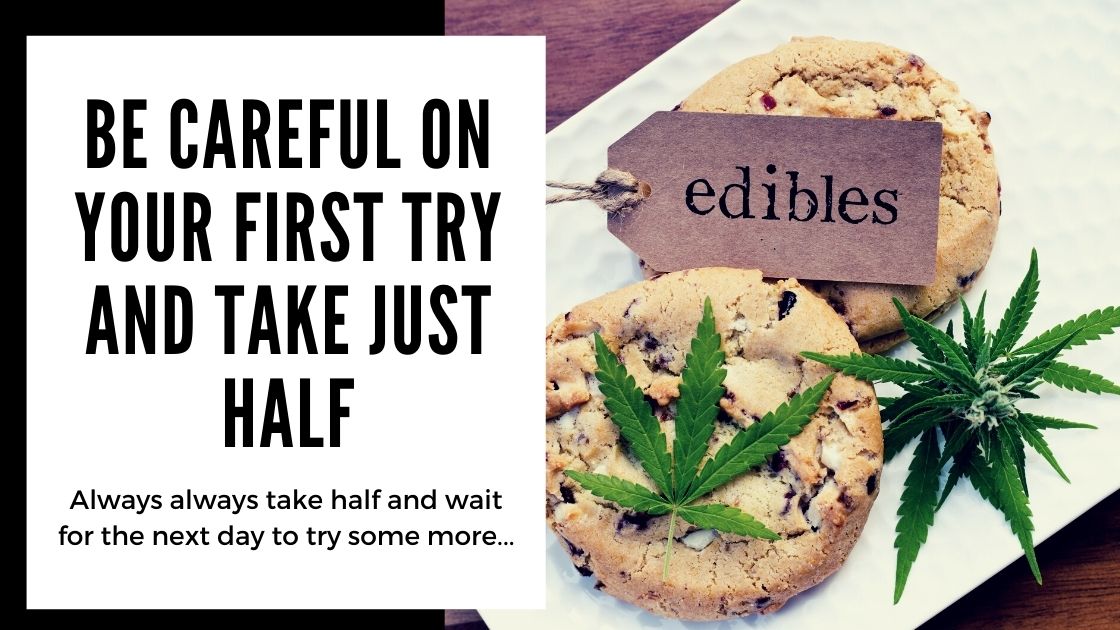 Even if you tested cannabis butter raw, before cooking it… What kind of cannabis chef you would be if you wouldn't run one more test before you share your edibles with others?
Once again, after you baked the edibles don't forget to always start with a half dose and don't take more on that day – this will help you to evaluate the strength of the edibles one extra time. Only then you can share your edibles with your friends. Make sure to check out Calculating Cannabis Edibles Dose blog post before you start cooking!

Bake it safe! ?
Find all the best cannabis seeds and other cannabis related products in our online shop!