Amsterdam is a city that most visitors visit FAST. That is possible because this party capital of Europe has something unique when compared to most big cities around the world… Convenience! 3 most crazy streets in Amsterdam (crazy aimed at tourist fun!) are located just a couple minutes away from central station – each of those 3 streets focuses on 3 separate things. Sex, Cannabis, and Alcohol. 
Amsterdam Smartshops close to Central Station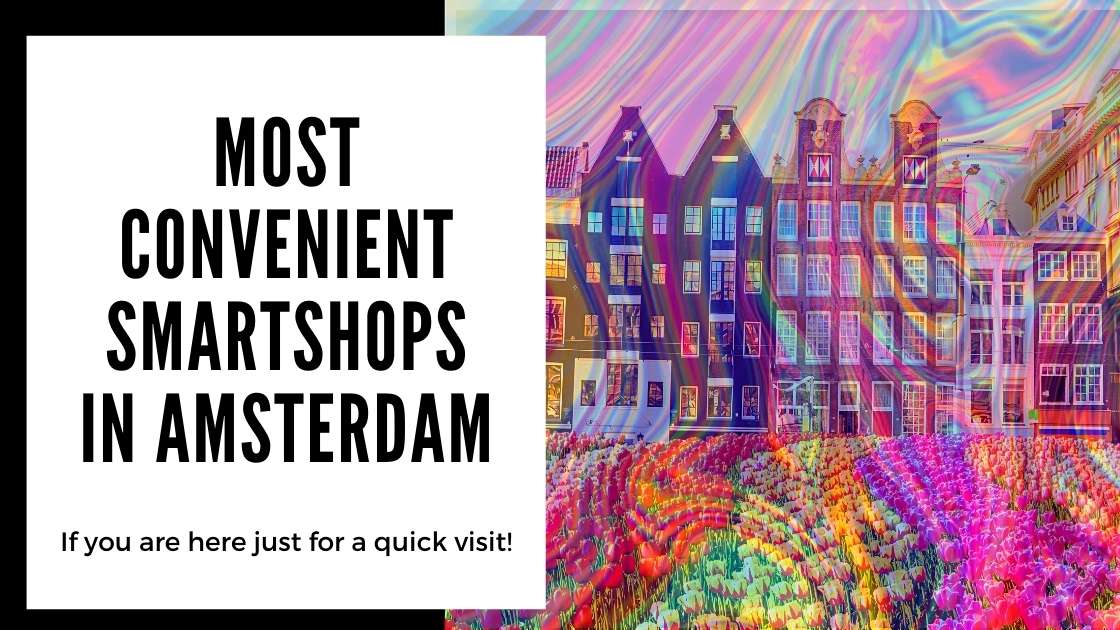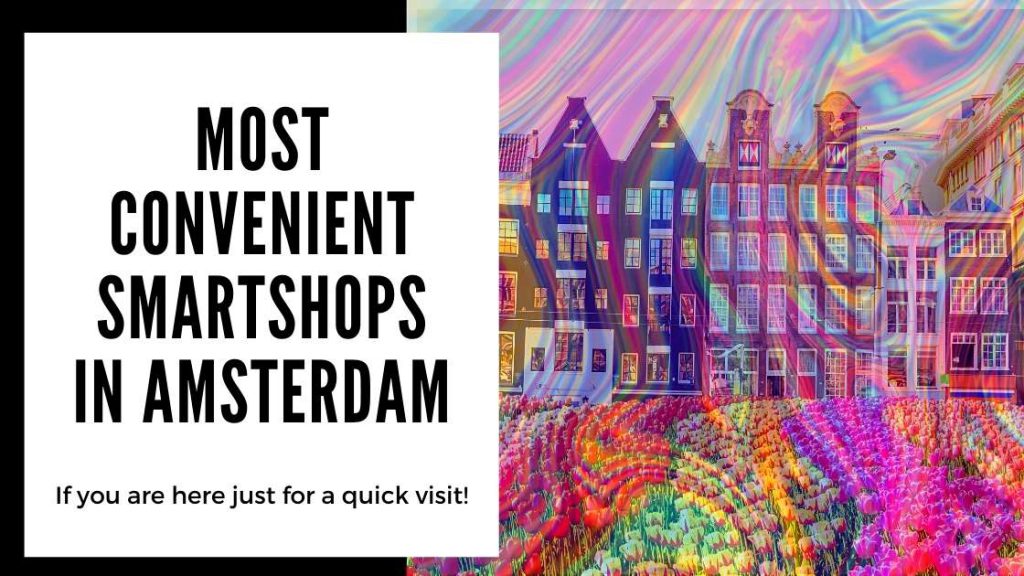 Because there is no particular street or section that focuses solely on psychedelics and/or other Smartshop party substances, while most places in the city rip off tourists by selling them fake substances… We made this list of real Smartshops that can be reached fast from the central station!
Check our list and remember, it's always cheaper and more convenient to just get all your Smartshop/Headshop supplies from Smartific.com online store! This way you can enjoy everything smartshops has to offer not only while in Amsterdam but all over Europe. Also, we made a list of Best Smartshops in Amsterdam if you are looking for the top quality service and you have plenty of time in Amsterdam. Furthermore, if it's your first time in a Smartshop ever, Smartshop Amsterdam guide will teach you everything there is to know before your first visit!
Kokopelli – Best Location Possible, Most Relaxed and Spacious
Warmoesstraat 12, 1012 JD Amsterdam
Open 7 days a week from 11:00 to 22:00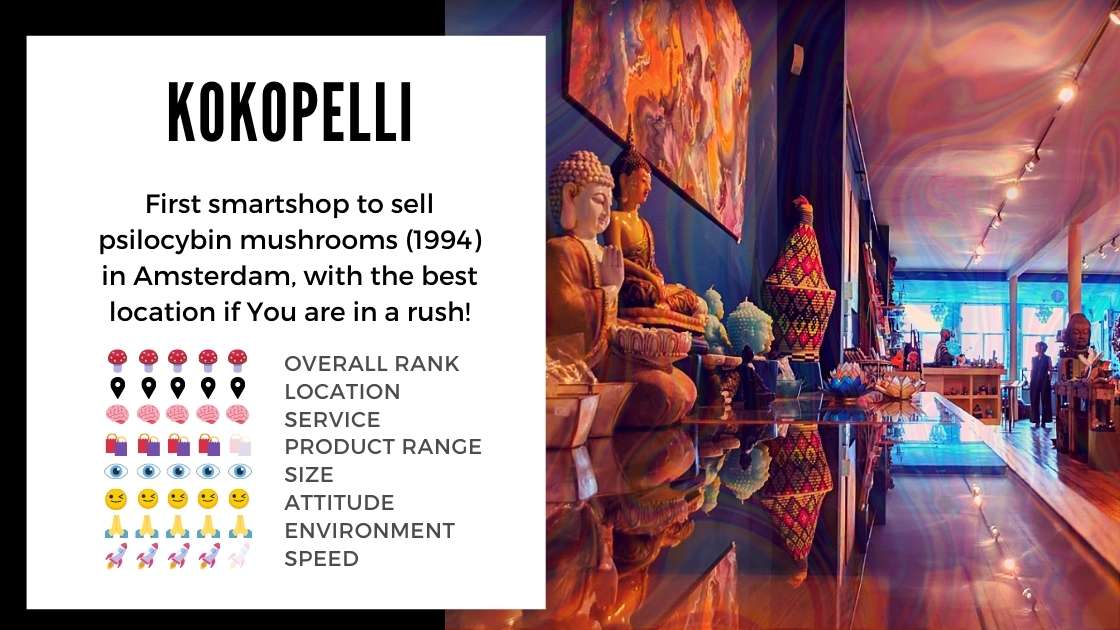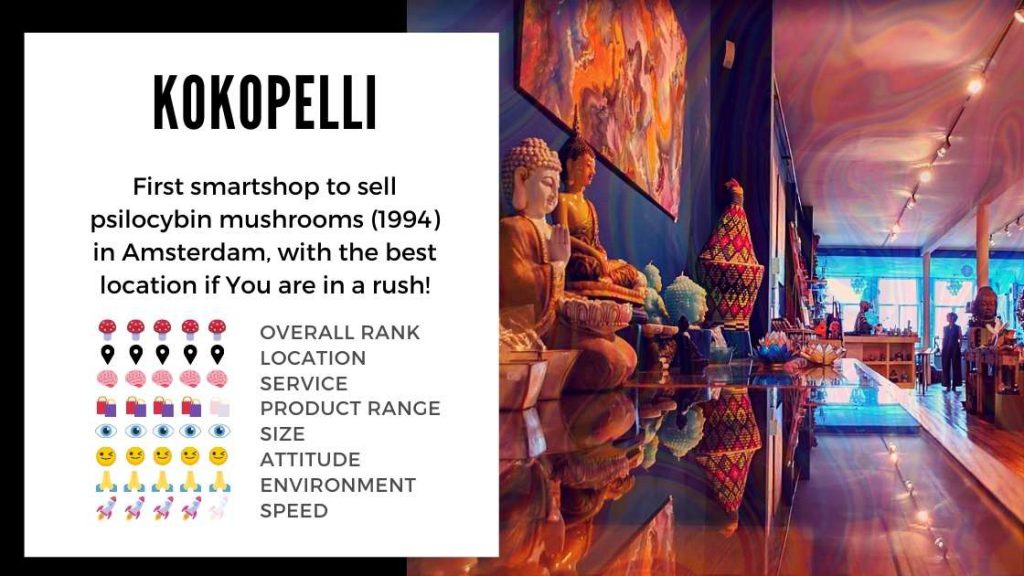 When looking for a balance in convenience, quality, and location – Kokopelli takes the crown in all of these categories. Located literally 2-3 minutes away from Amsterdam Central Station, this psychedelic wonder is one of the first stores in Amsterdam Pub Crawl Street Warmoesstraat. Not only the location of this Smartshop is as convenient for a fast stroll through Amsterdam, but this amazing place is as spacious as no other.
This means You will not be crowded and stressed out by the lack of space, which can lead to just leaving without actually realizing what Amsterdam Smartshop scene has to offer you specifically. The atmosphere is chill and relaxed, so You can just look around and get to know hundreds of different Headshop and Smartshop products this place can offer.
Fullmoon – on Your Way to Vondelpark
Nieuwendijk 42, 1012 MN Amsterdam
Open 7 days a week from 10:00 to 22:00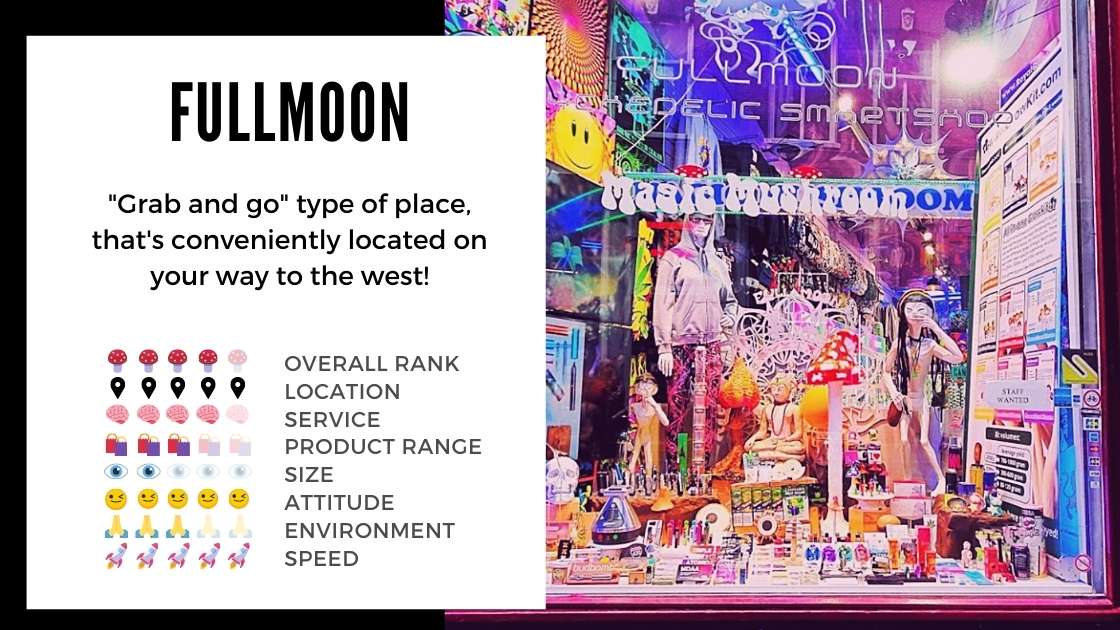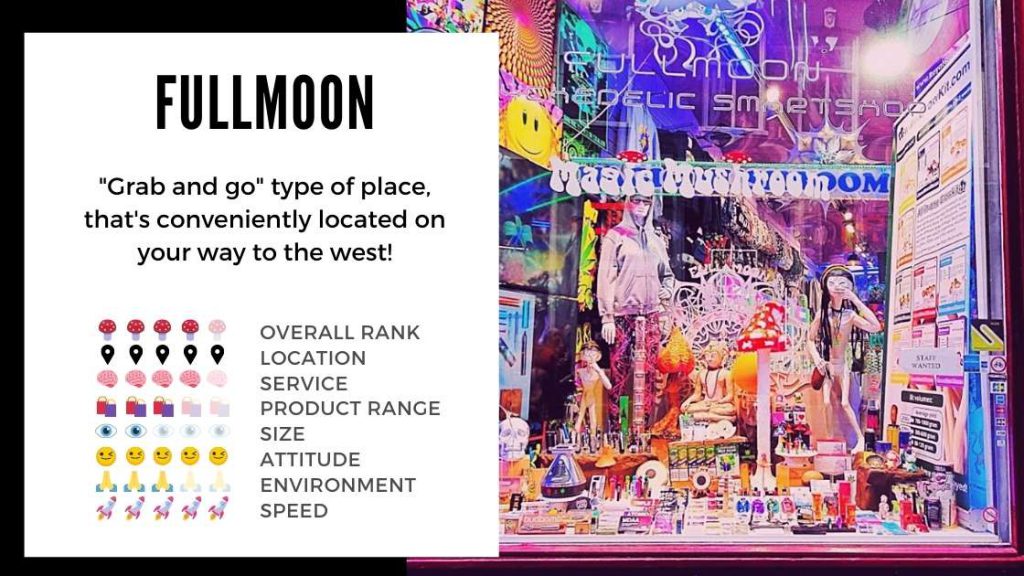 Vondelpark is one of the biggest parks in Amsterdam that is one of the best tripping locations Amsterdam has to offer. If You are heading towards Vondelpark and have to gear up with trippy supplies… Located just 4 min walk away from Amsterdam Central Station, this small psychedelic shop called Fullmoon has everything you need for a great time! Its a small, crowded shop (like everything in Amsterdam!), but it offers a full selection of items that can boost up your mood. It's a great place to hook up on smoking supplies as well if you are in a hurry towards many cozy coffeeshops that can be found in Amsterdam west!
Filled with hundreds of Headshop items and most common Smartshop party substances – it is best to visit this place if you know well, exactly what you are looking for. |Simply ask the staff for help if you are in a real hurry. Don't worry if you don't exactly know what you might need – just look around, there's so much neat little trippy knick-knacks that you might something unexpected as well! This small smartshop made the list for the most basic reason – it's located so conveniently on your way to Vondelpark. Best for quick visits!
Alien Visitors – Small, Fast and Trippy
Zoutsteeg 13, 1012 LX Amsterdam
Open 7 days a week from 10:00 to 22:00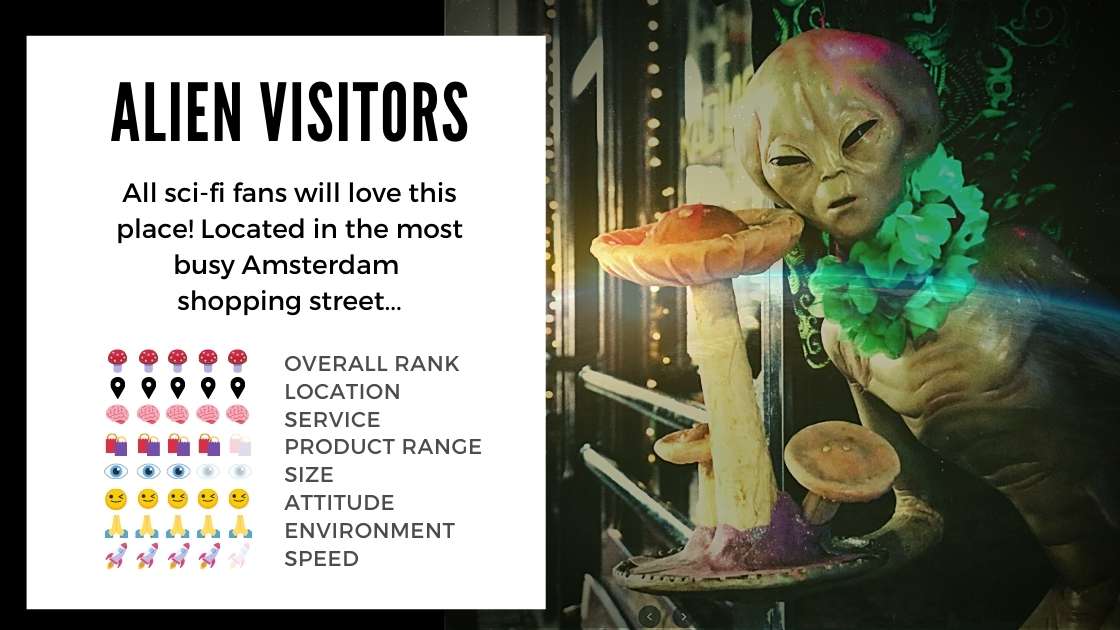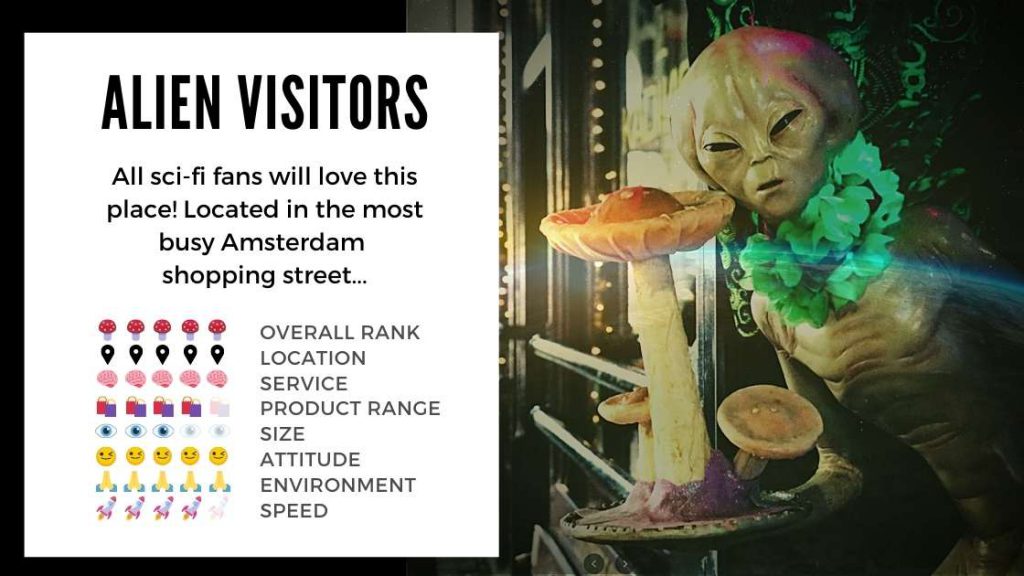 Located in the busiest shopping street in Amsterdam, this little smartshop over-delivers on the unique name they have chosen… A must-visit for all sci-fi psychedelic vibe fans! An alien sculpture will welcome you to dive into another dimension, where you will be welcomed with every psychedelic and party substance that Amsterdam has to offer. These guys definitely came in peace!
This is not only a great place to hook up on mood boosters and magic mushrooms, but also it has a decent variety of all most important Headshop items. Also, they can offer some interesting trippy souvenirs and gifts that you can bring home with you! If being in a parallel, alien-like dimension is one of the things in your bucket list – this place might help you to cross it off!
The Headshop – Oldest Smartshop in Town
Kloveniersburgwal 39, 1011 JW Amsterdam
Open 7 days a week from 10:00 to 22:00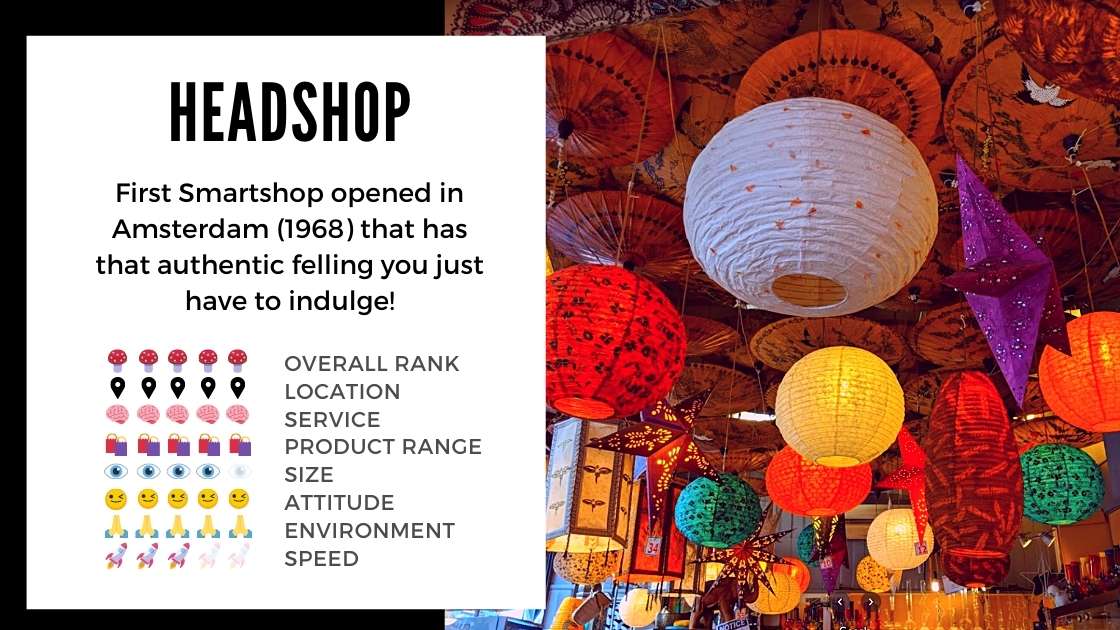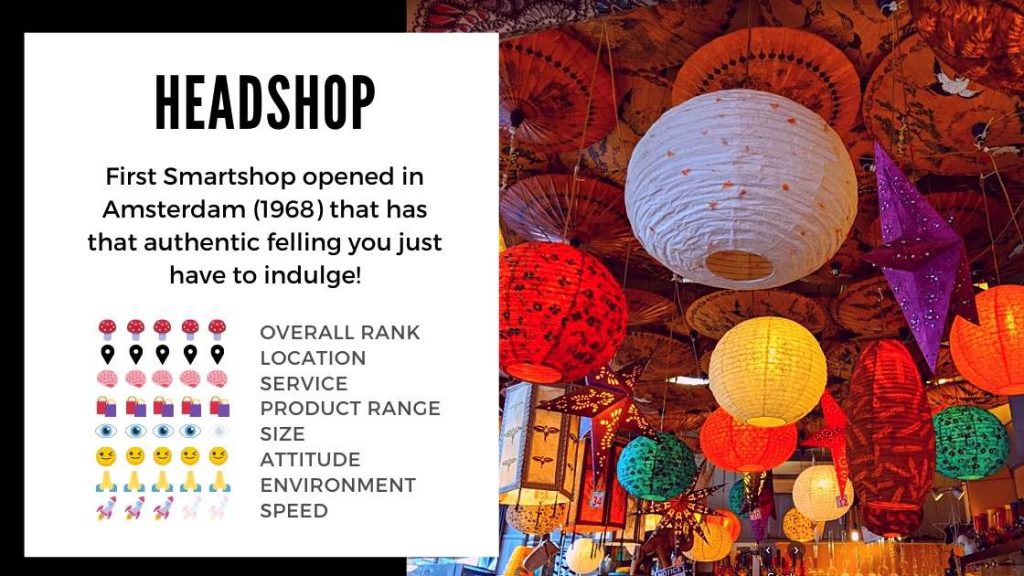 Opened way back in 1968, this place still echoes the felling of authentic Amsterdam spirituality and party scene. The size of this shop is leaning towards the bigger Smartshops, but this place has something not all Smartshops on this list has… Huge variety! Especially if you are looking for unique or old-school Headshop (smoking supply) items. Best place to score some psychedelics or mood boosters if you are in the Newmarkt bar area.
This place is a blend of contemporary and old. Contemporary party supplements and psychedelics, blend nicely together will old-school smoking supplies on the shelves! Oh and if You don't think they have one of the biggest product line-ups in the whole city, just ask… What you see is just a small part of this place and they have huge stock that they can check for you in the back. Ask and you shall receive!
Smartzone – in the Hearth of Red Lights
Sint Annenstraat 19, 1012 HE Amsterdam
Open 7 days a week from 11:00 to 22:00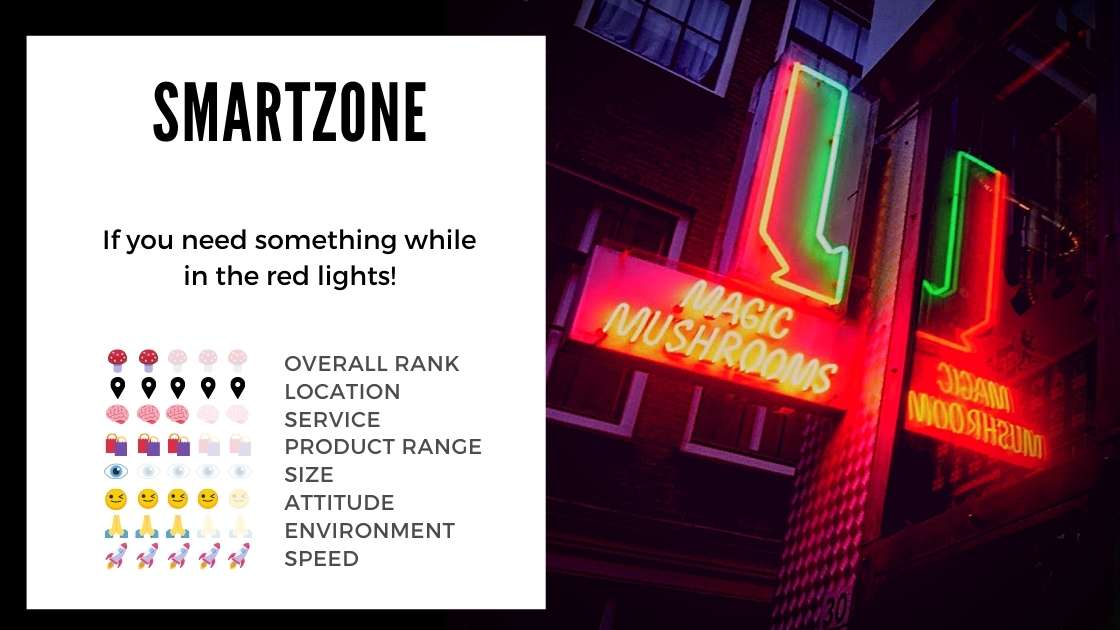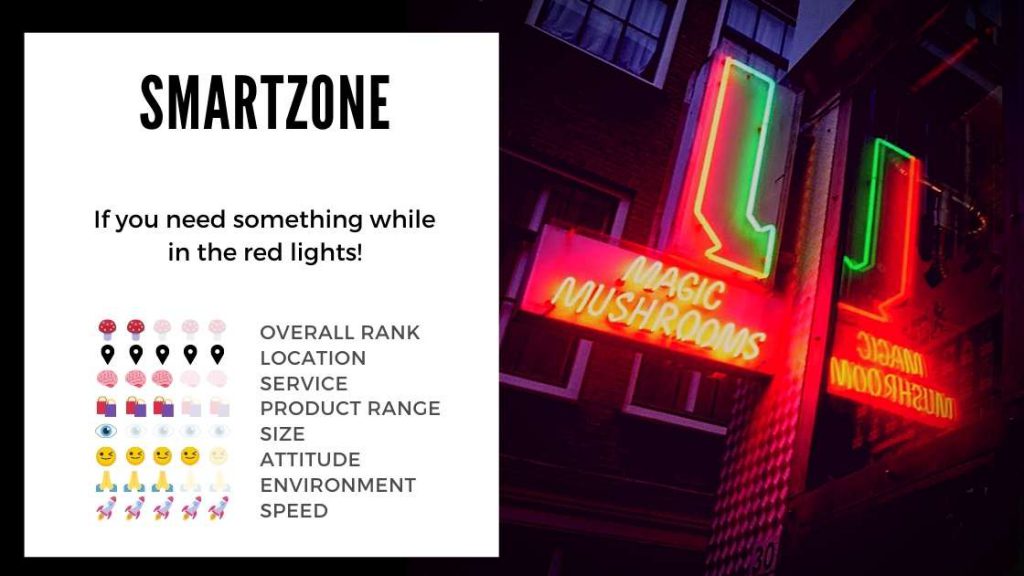 It might not look like much, but this place will most likely have all the most important things you might need while on a wild night in the famous Amsterdam red light district. This smartshop is small and definitely not the coziest one in town, but it serves one main purpose – convenience in the most bizarre places of Amsterdam.
Located in just the right spot in between the "Alcohol street" (Warmoesstraat) and the "Weed street" (Oudezijds Voorburgwal) it's a perfect quick stop if being drunk and high just doesn't cut it for your crew. Expect all the basic products that other smartshops are selling to be found here, with all the most basic Headshop items covered as well… If you just need magic truffles ASAP and happen to be in the area -pop-up, grab them, and go party!
Just Buy Everything Online!
If you are living in Europe, Amsterdam is not the only place you can enjoy all the benefits that a great smartshop/headshop can offer you. Smartific team has years of experience in the Netherlands Smartshop Industry and we offer a wide range of high-quality products that can be ordered online.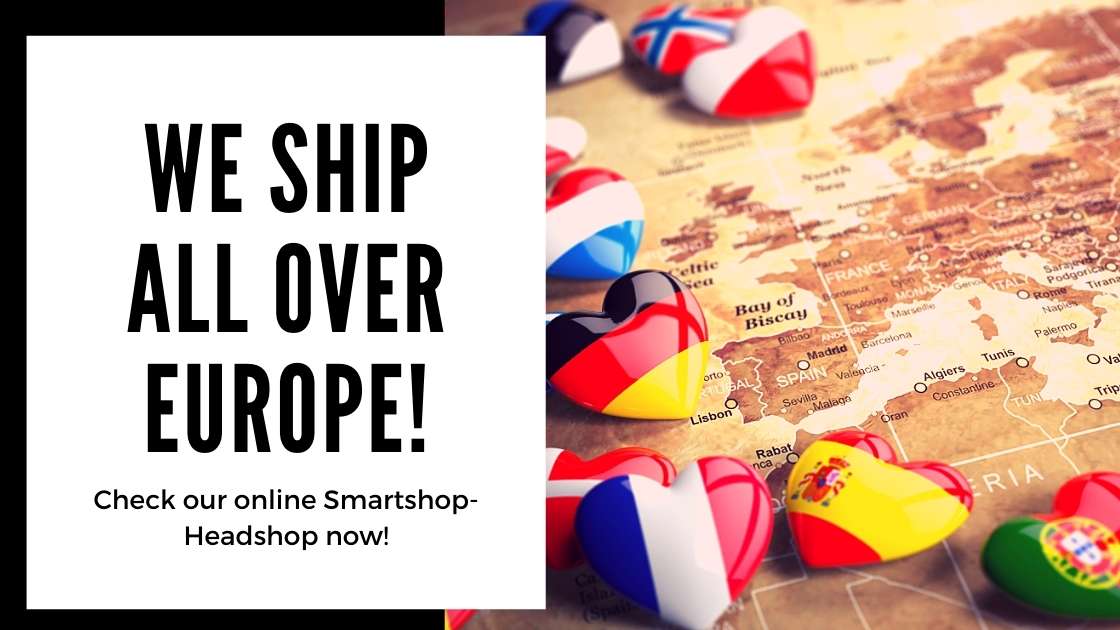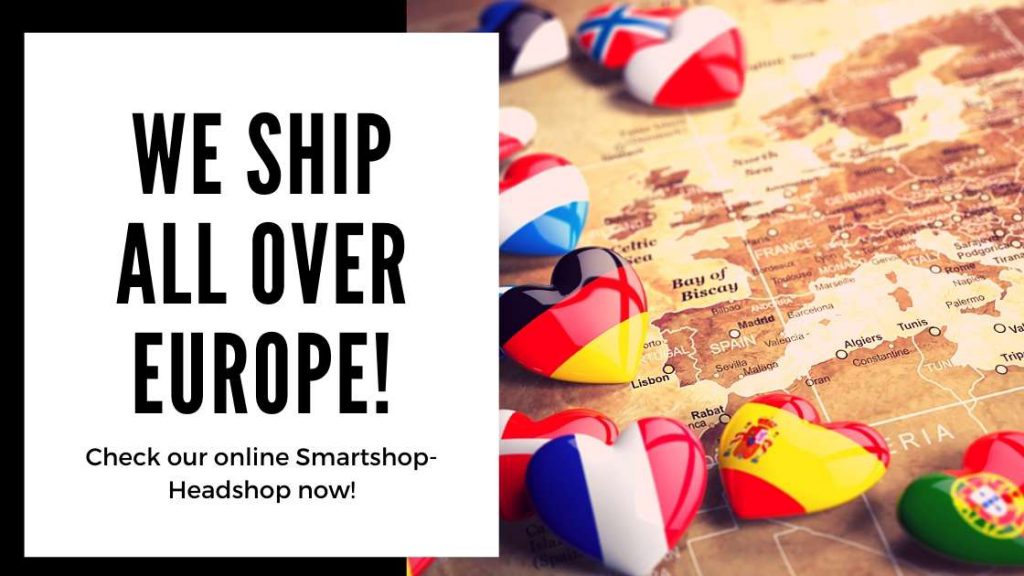 Just check our product list and order everything from magic truffles, magic mushroom growing kits and spores, to cannabis seeds, smoking supplies, and all sorts of party supplements. We have curated only the best high-quality products available in the market to make sure the value is worth the wait.
Smartific ships everything in the most boring, completely discreet packages and our team is proud to use our experience to help people make well educated, personalized recreational lifestyle choices.
The best part about ordering products online? We can offer better prices than most physical shops!