With a recreational renaissance taking over the world, more and more ancient herbal traditions are gaining popularity – one of the big new (old!) names is Kanna. There are many misconceptions about this South African plant… Let's do a quick run-through on everything there is to know about what this amazing plant does and how to use it properly!
What is Kanna?

Kanna or Sceletium Tortuosum is a succulent plant that is popular with the Indigenous cultures of South Africa. It is usually dried is a special way, then it can be chewed, smoked, vaporized, or sniffed.
Indigenous tribes of hunter-gatherers primarily used this plant as an "after-battle" herb that allowed warriors to better cope with depression, stress, tiredness, and fear after any violent battle on their way back home.
What are the effects of Kanna?

The actual effects of Kanna can be sometimes presented in a misleading manner, so it's very important to understand what Kanna can actually do. There are two levels of effects – the first level is based on regular use, second on higher – more intoxicating doses.
Kanna, when used in moderate amounts can potentially:
Elevate your mood
Decrease anxiety
Lower stress
Minimize muscle tensions
Suppress appetite
Kanna, when used in more excessive amounts can potentially:
Cause euphoria
Stimulate the body and mind (followed with sedation later)
Increase self-confidence
Stimulate social behaviors
Increase sexual arousal
Increase sensory sensitivity
This – by the look of this effect list, puts Kanna on somewhat euphoric stimulant substance type (similar, but way much milder than cocaine and/or MDMA).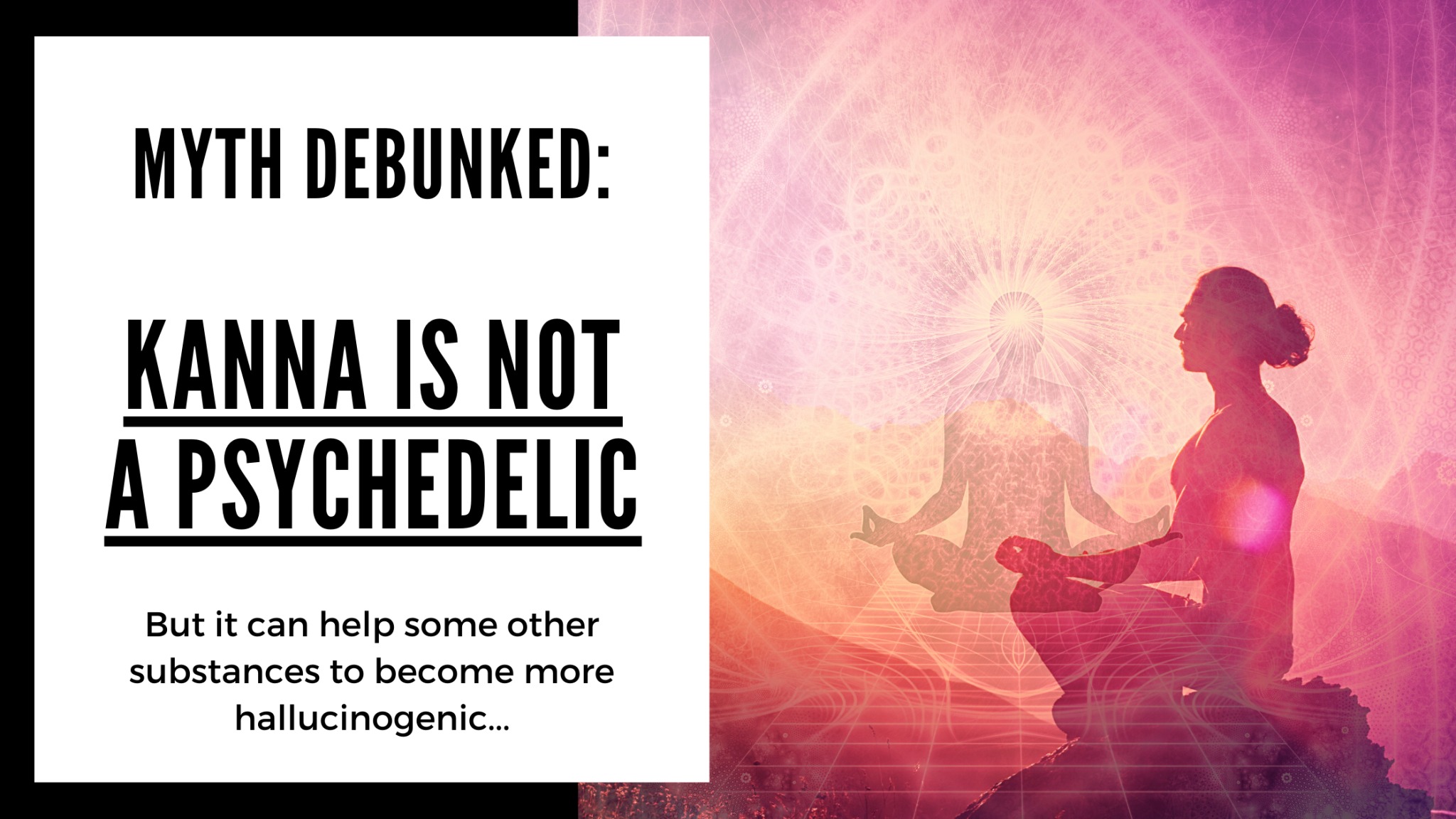 With that being said, even though on it's own Kanna can't be used as a hallucinogen, and there are way more powerful psychedelic herbs that can do this job way much better… There are reports of mild visions and meditative states achieved when Kanna is mixed with cannabis Sativa, alcohol, or other substances.
When users decide to chew Kanna (or use it in any other method) after smoking cannabis, it is known to enhance the effect palette. It is very important to note that Kanna is known to lower the effects of tobacco, it can even suppress the cravings of nicotine. That's why we will discuss an interesting way of using Kanna in your joints later on in this article!
How to use Kanna?
There are many different ways to use Kanna, and for your convenience – we give a brief intro to each and every way this marvelous herb can be used today.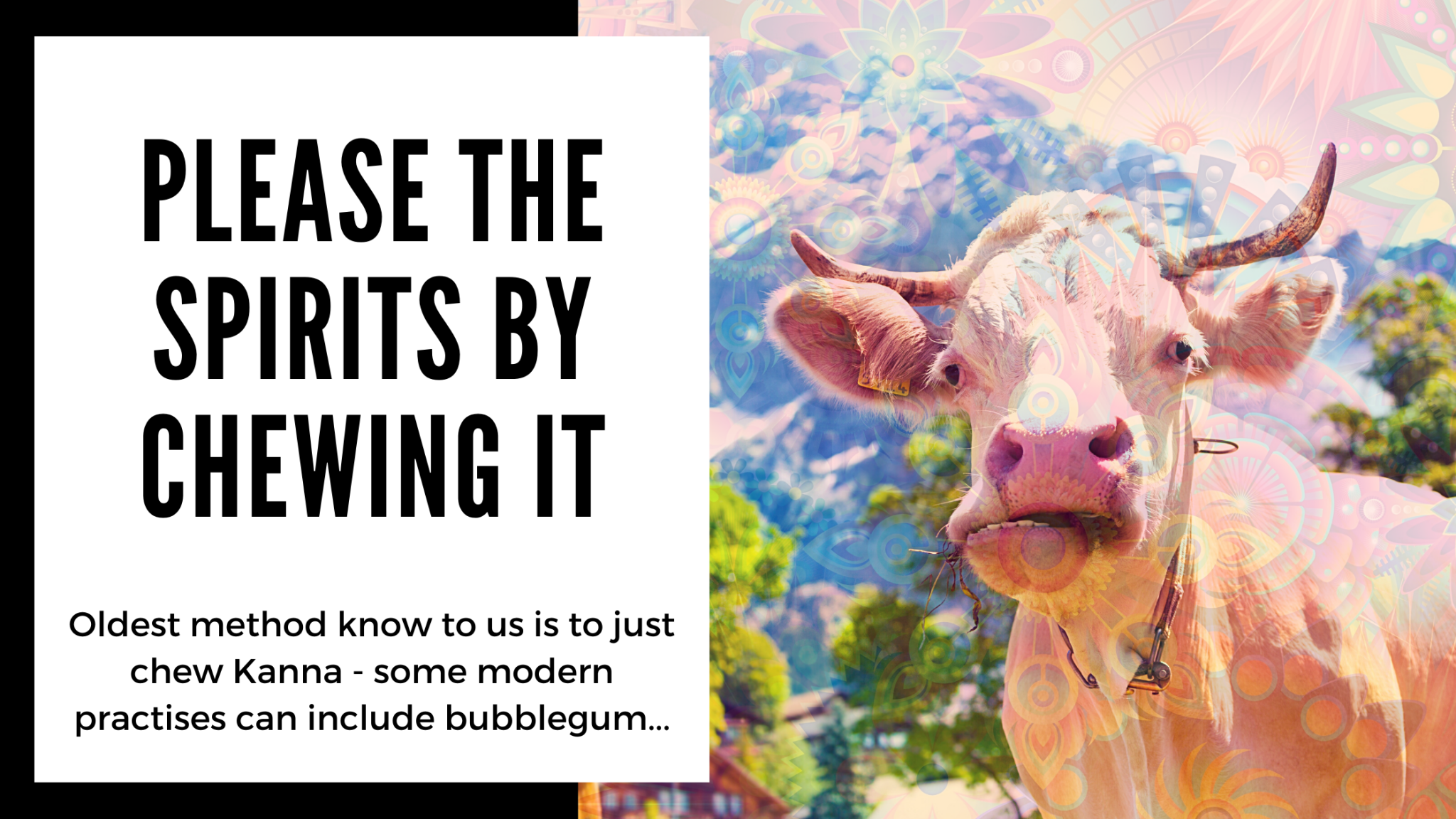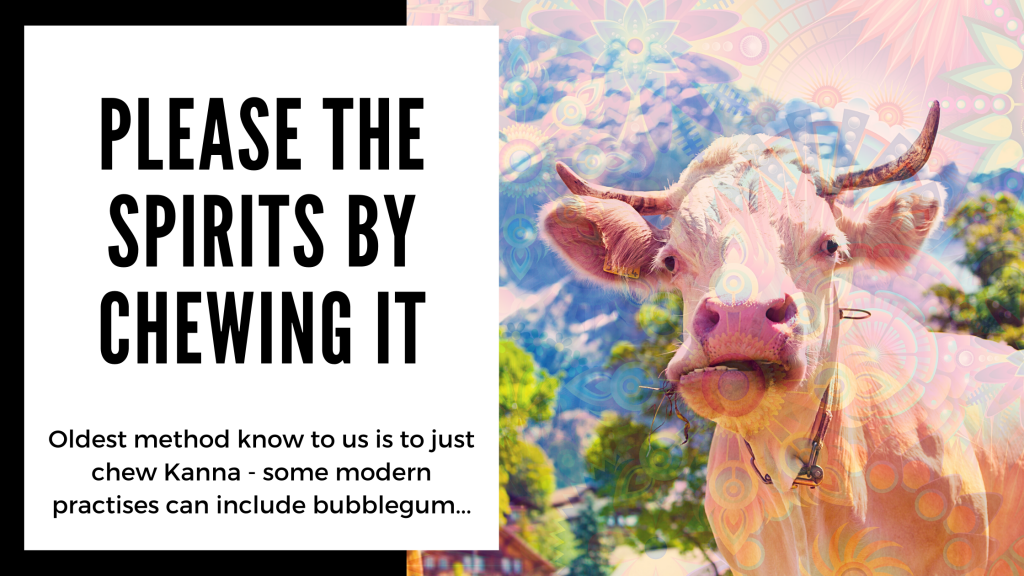 Chew Kanna – this is the OG way of using Kanna and it has been used by tribes for hundreds of years. When chewed, Kanna tends to act as a mild anesthetic for your mouth. Even though it has been the easiest as the most popular method – it's not very common in modern times, as not everybody likes the taste of Kanna, nor they want to walk around chewing weird powder/herbs. That's why some contemporary users mix it with bubble gum and make it easier to chew Kanna in disguise. 50-200mg should produce subtle effects, for stronger effects consider chewing more than 200-400mg.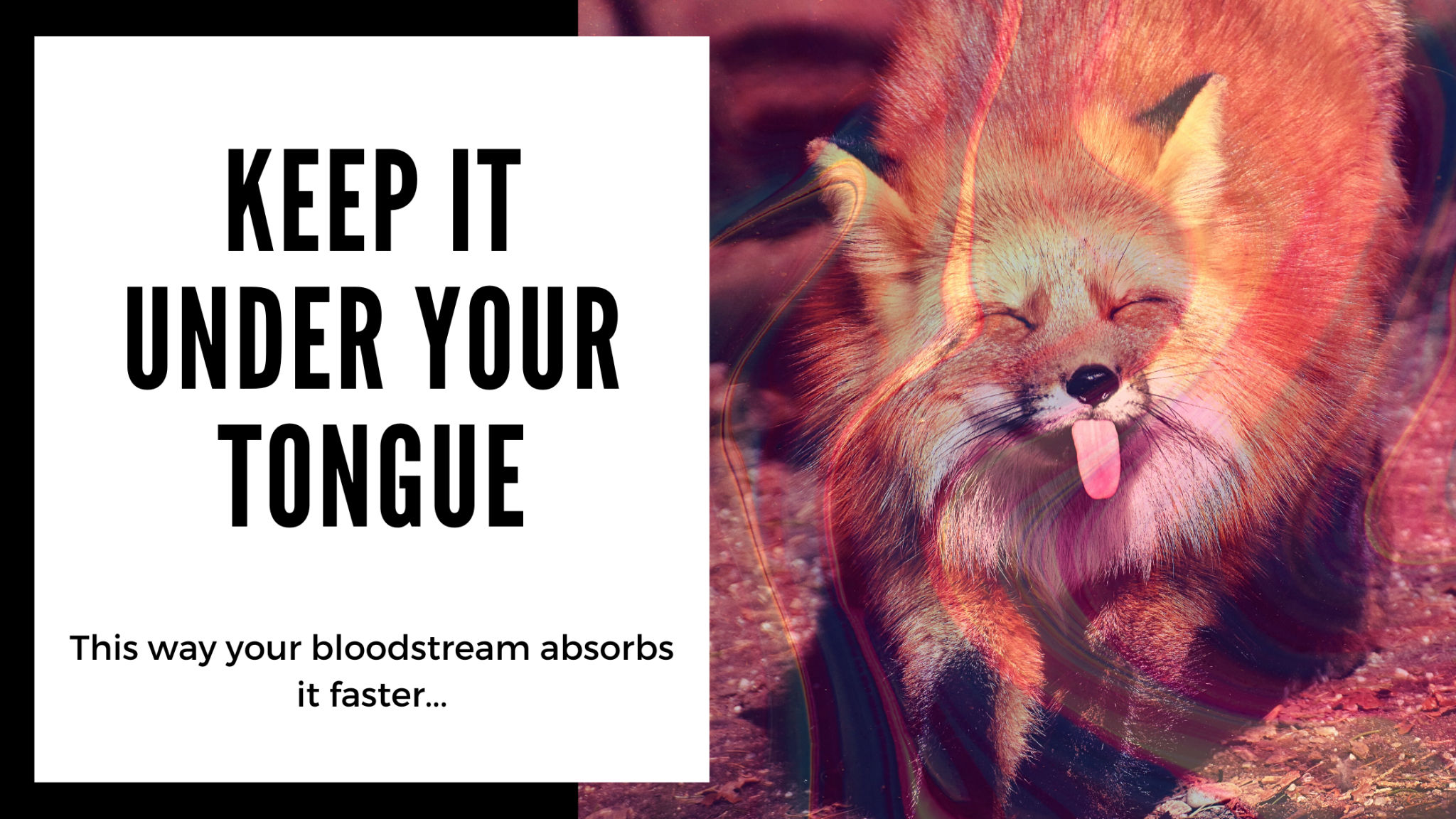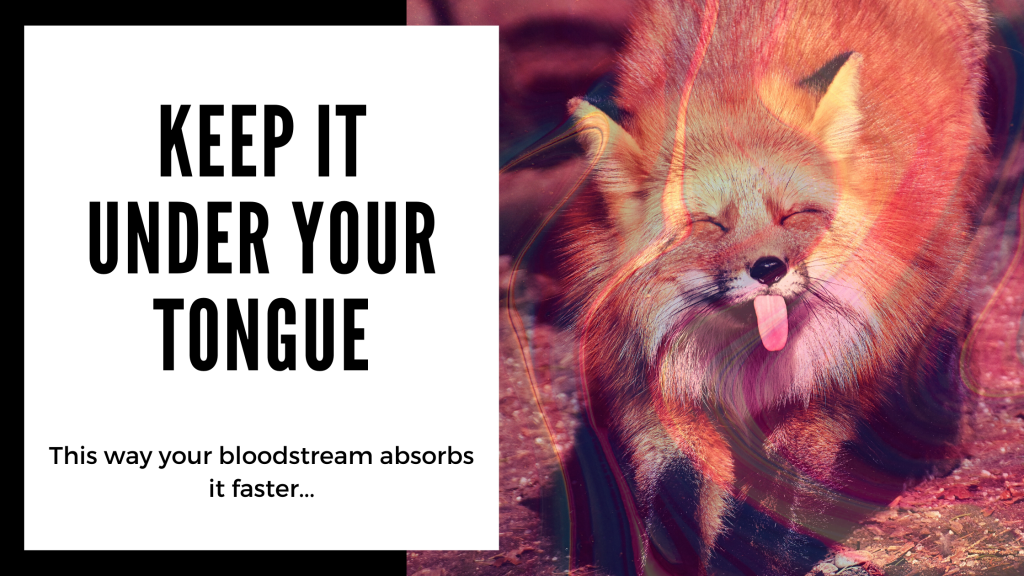 Sublingual use of Kanna – is a derivative of chewing, some users just place Kanna under their tongues. This way the active ingredients are directly diffused by your bloodstream and bypass the stomach and liver metabolic route. Just place the desired amount of herb/extract in your mouth and keep it under your tongue. As with chewing Kanna – 50-150mg can induce subtle effects, 200-400mg will have mild effects and you can up the dose way towards 500-1000mg to have a stronger experience.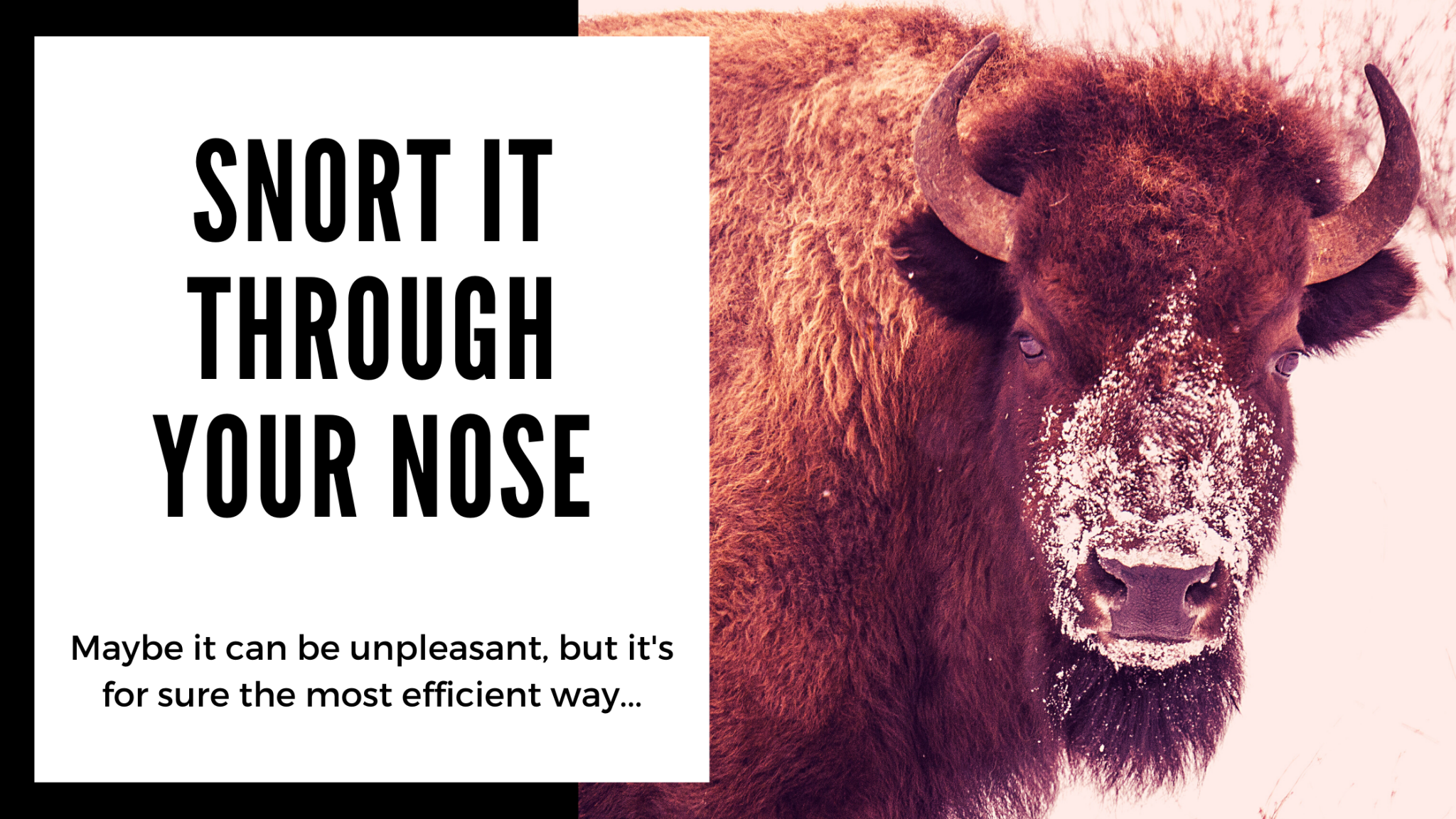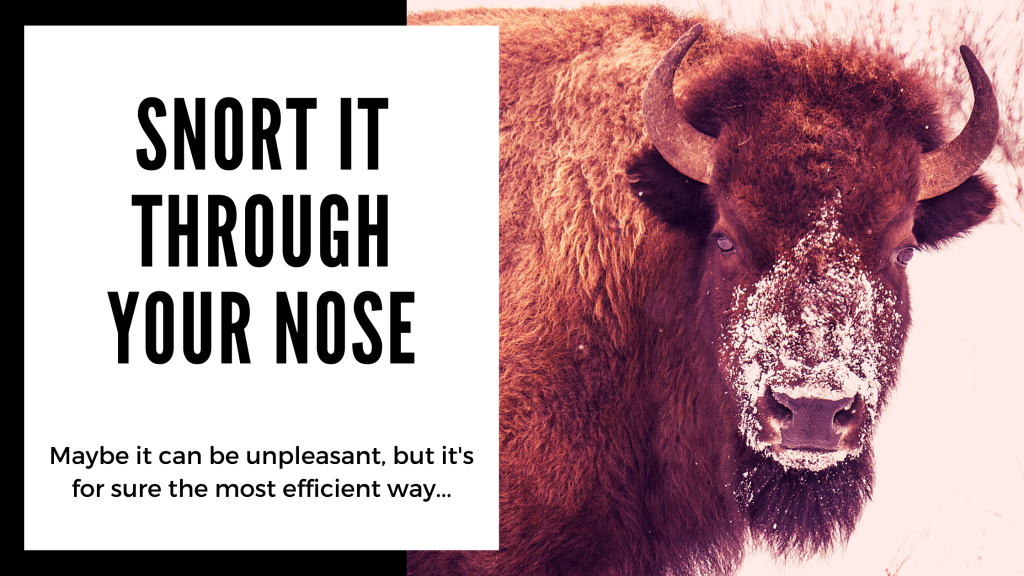 Snort Kanna – if you choose to do so, make sure you got a fine powder extract and not just simple Kanna herbs. This method has one of the fastest noticeable effect times, but might not be for everyone. If you don't mind and have experience with using various substances as snuff – most likely you will love the instant rush that this herb can give you. This method is most widely used by recreational Kanna users. Of course, just like with all snuff substances – there are potential bleeding and/or nose blockages, that's why it is important to snort Kanna only after it's been grounded to a super fine powder. Begin with 50mg and learn how your body reacts to 100-150mg. For strong effects consider around 250mg dose that can be increased towards 500mg for super-strong effects.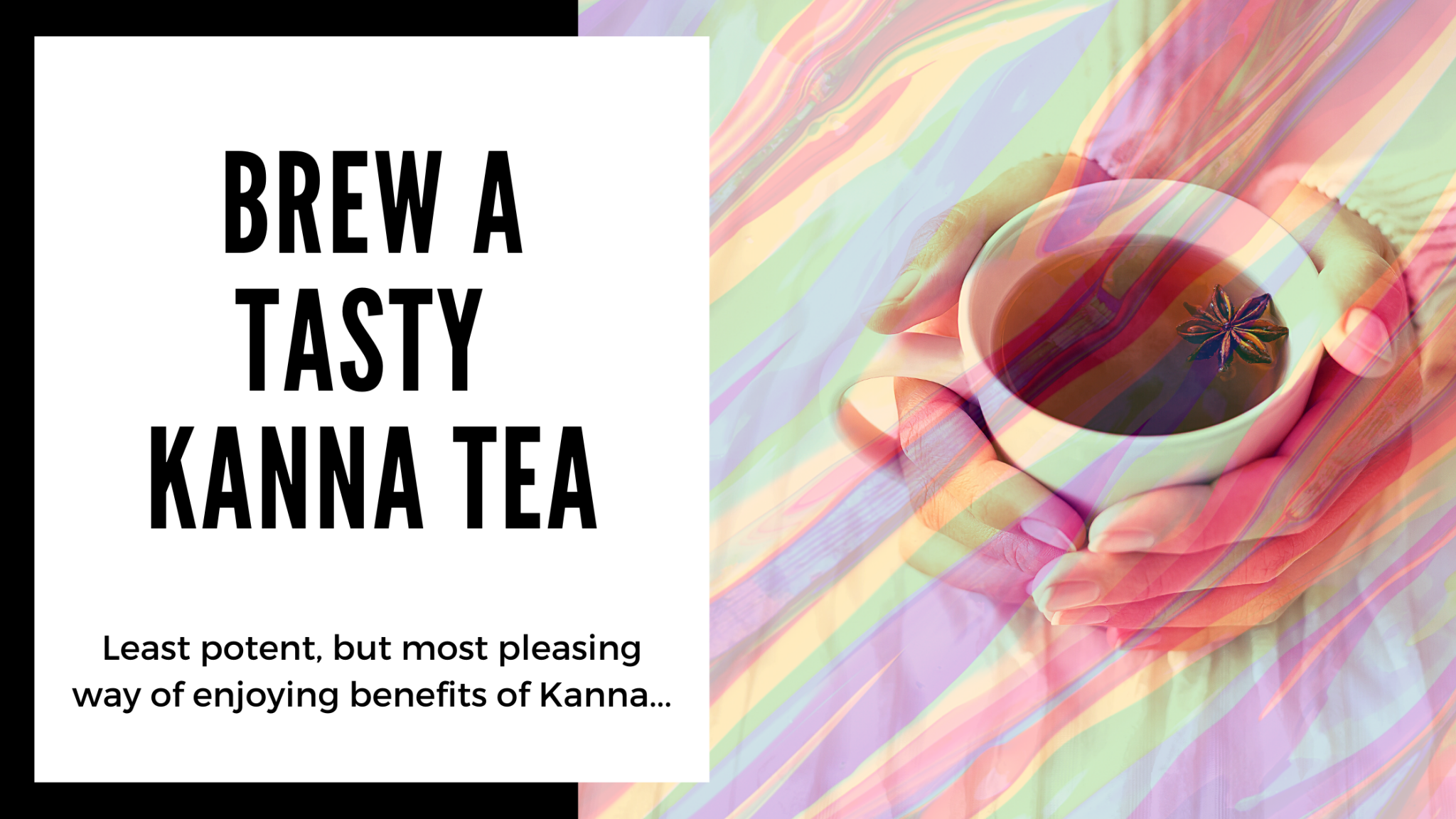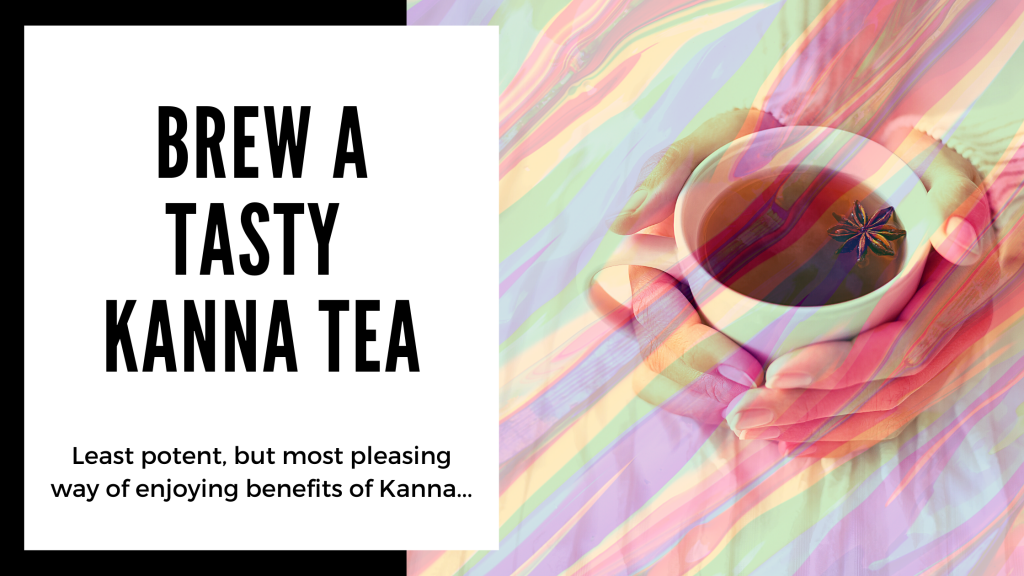 Drinking Kanna tea – some people swear to drinking Kanna tea, especially when trying to lower your alcohol consumption. Most users refer to Kanna tea as a "worse version of green tea" and that's why it's important to make the taste more pleasant if you need to consume bigger amounts of this stimulant liquid. It's important to note here, that Kanna tea is one of the most diluted ways to use this herb, meaning you will get the least effects when using Kanna in a tea brew. Single-cup should have 200-500mg for a basic drink and consider 1-2g infusions for a more potent Kanna tea drink. We aware, that in some cases it is possible to feel dizzy if a quantity of 1g or more has been introduced to your stomach. We will discuss how to make a perfect Kanna tea later on in this article!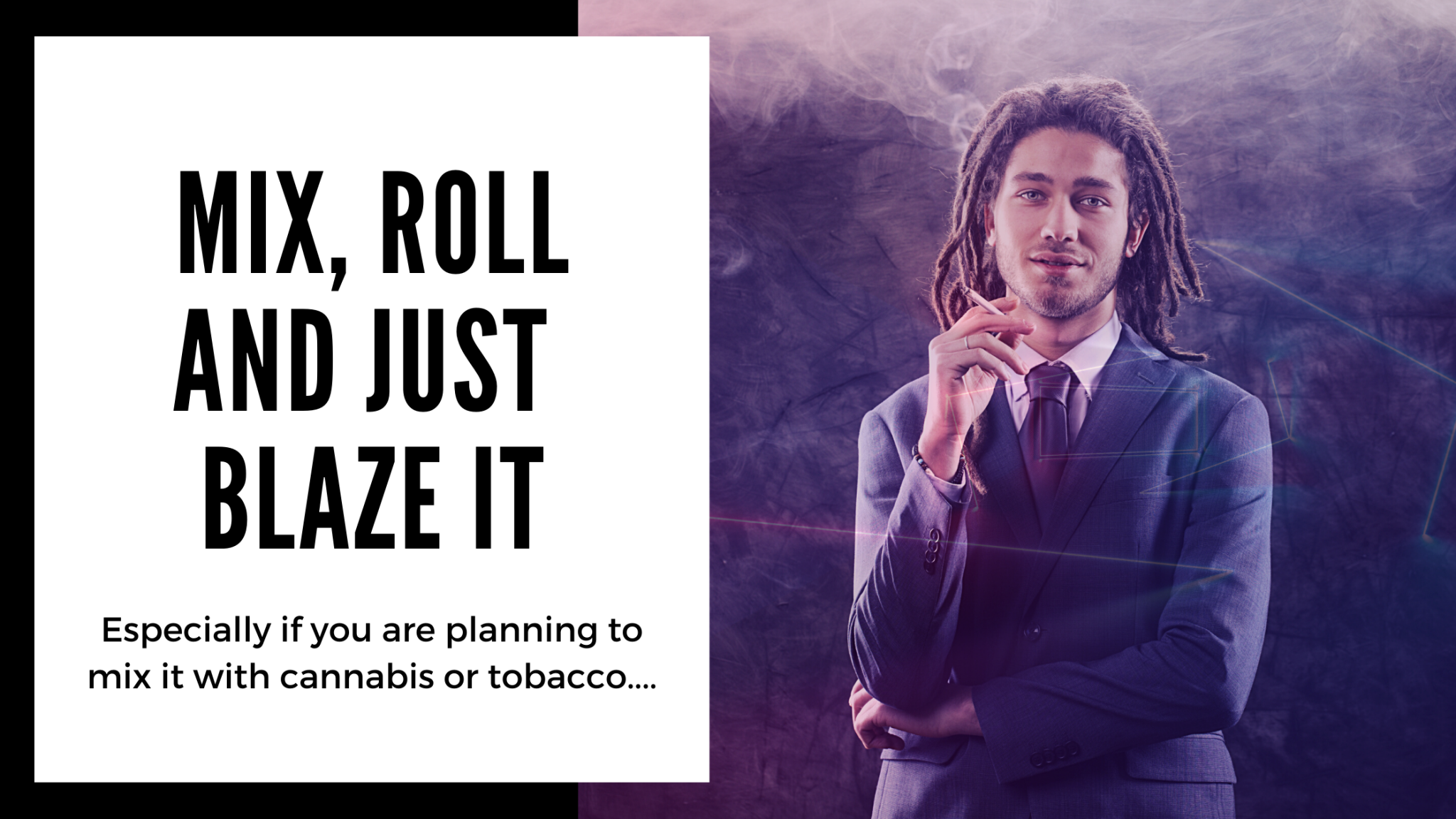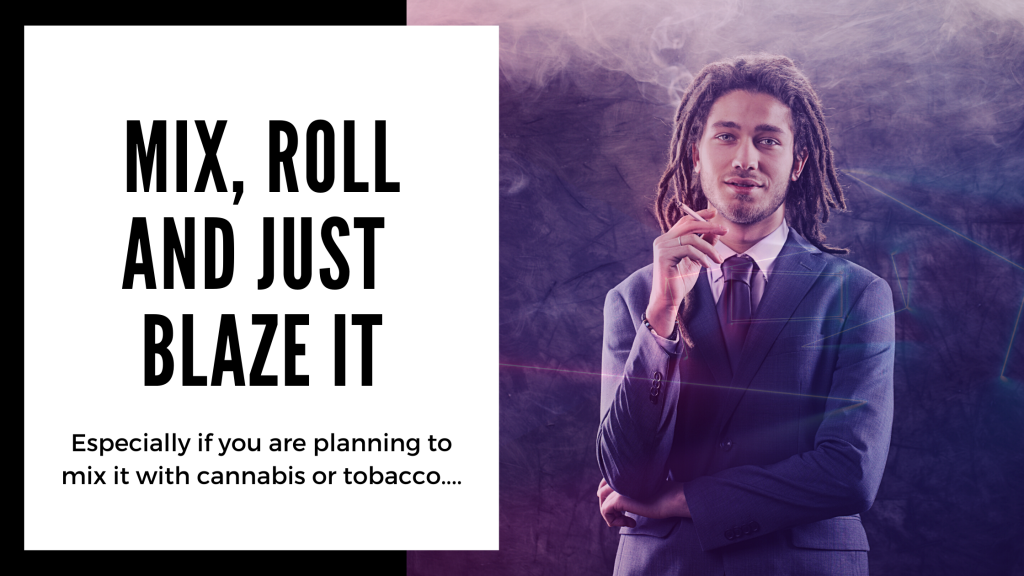 Smoke Kanna – mixing Kanna with tobacco, cannabis, and/or similar herbs and smoking it is another way to use it. Be aware that Kanna changes the effects of the most common things we smoke (cannabis and tobacco), so start slow and learn how does taste, effects and overall experience feel to you before increasing and/or changing the balance of these ingredients. We will touch this topic in a broader sense in the next paragraph!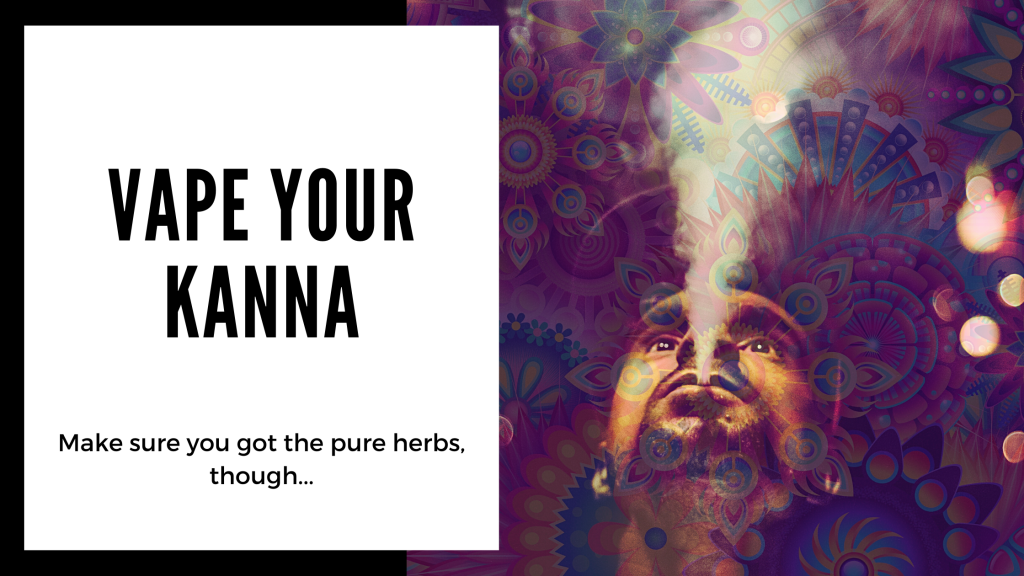 Vaping Kanna – even though it is a potentially least harmful way to consume this herb, make sure you get the right type of substance if you plan to experiment with vaping Kanna. Get dried herbs and not an extract (extracts are fine powders that are more used as snuff and can make a mess in your vaporizer) – turn your device to ~180-190 °C and learn the effects with 25-50mg before increasing the dosing. Expect the effects to be noticeable (based on the dosing) 4-5 minutes after vaping. Effects can be short-lived, so don't forget to take some extra puffs as you go if you want to stay at the same level of intoxication.
Important! Dosages provided here represent raw Kanna herb consumptions – if you are planning to consume Kanna extracts (10x, 20x, 40x) the dosing should be lowered by the times of how much stronger the extract is. So if you would want mild effects and would consider snorting a 100mg of Kanna – this means you will only need 10mg of 10x Kanna Extract, 5mg of 20x Kanna Extract, or just 2.5mg of strongest (but most popular) 40x Kanna Extract.
Smoking Kanna with cannabis or CBD?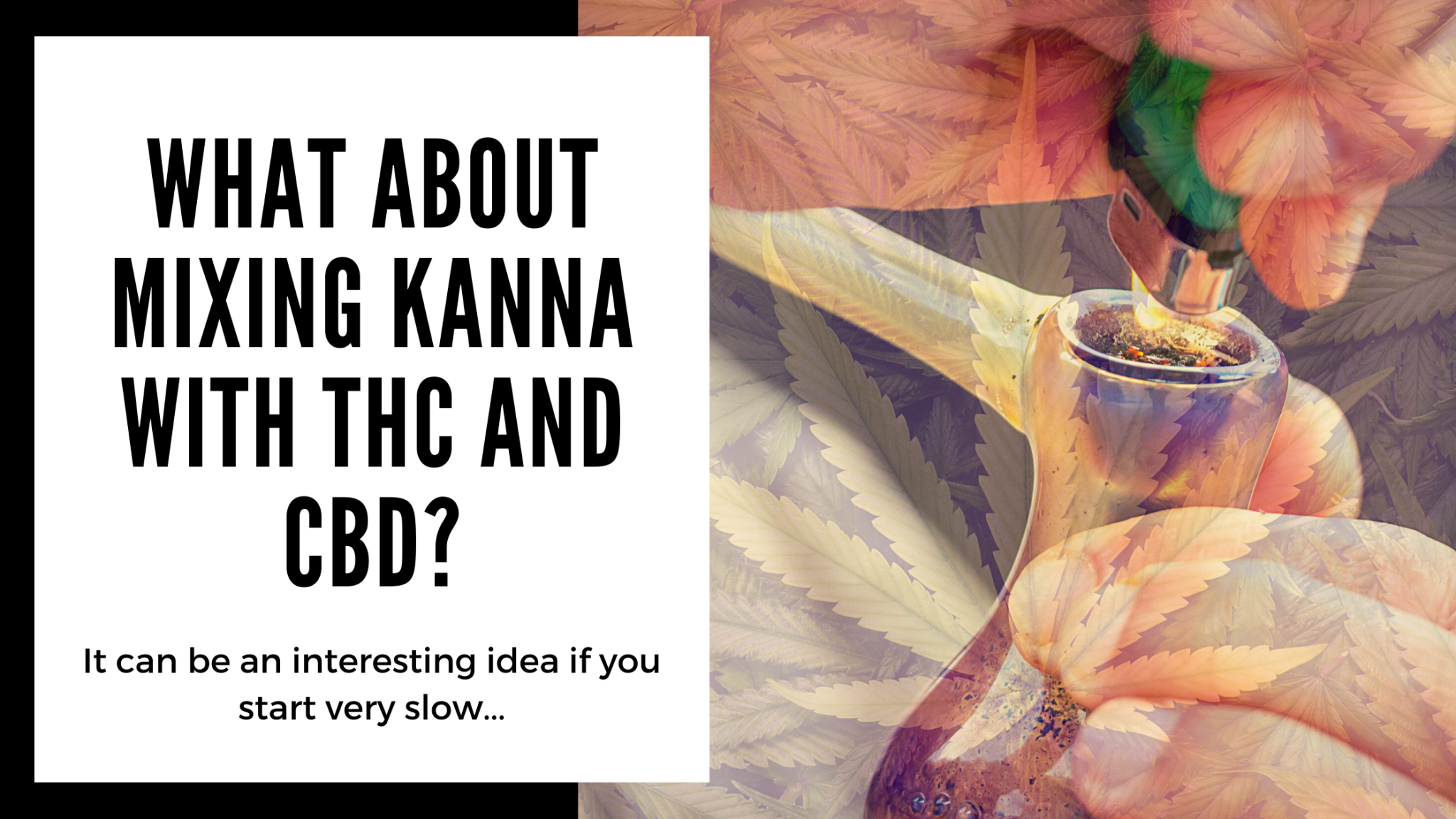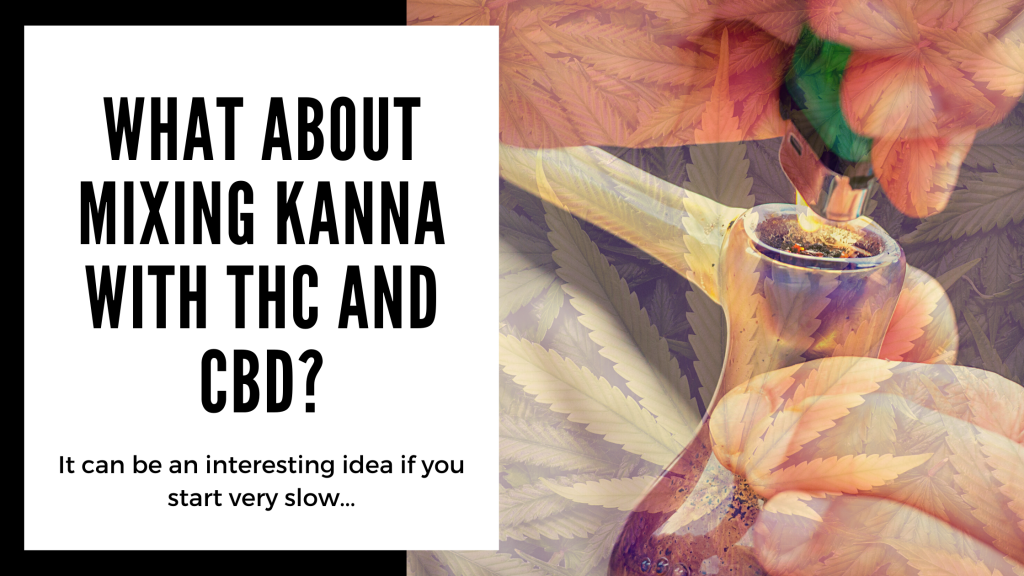 Because Kanna can strengthen or change various effects of various cannabinoids, some experienced cannabis enthusiasts swear by mixing their joints with Kanna on special occasions. To start getting into this topic – always make sure you use less of cannabis and less of Kanna than you are used to if you are experimenting with mixing these herbs together for the first time. Start slow and learn as you go!
Because Kanna is a natural SRI (Serotonin Reuptake Inhibitor), it will influence your brain functions by increasing the amount of serotonin available for stimulating your nerves. Sceletium Tortuosum is not as strong as prescribed antidepressants that fall in the same category, so it ecan be considered quite safe when not combined with other SRI's, MAOi's, or very potent stimulants/hallucinogens.
After we understood how this could affect your personal chemistry… We should draw a conclusion, that using Kanna as a supplement in your joints can be a new and interesting experience. The most common uses of Kanna include strong Sativas, as a combination of two can lead to mild visions and interesting levels of introspectivity.
Kanna is also sometimes used to lower anxiety in those cannabis smokers, that feel unpleasant anxiety rushes after they smoke weed. For the most interesting experience, try to mix CBD rich cannabis, with strong Sativa and Kanna. But! We can't stress this enough – always start with as lowest dosages possible, and make sure you have previously tried each and every substance individually in way higher amounts, before even considering to mix them all together.
How to make Kanna tea?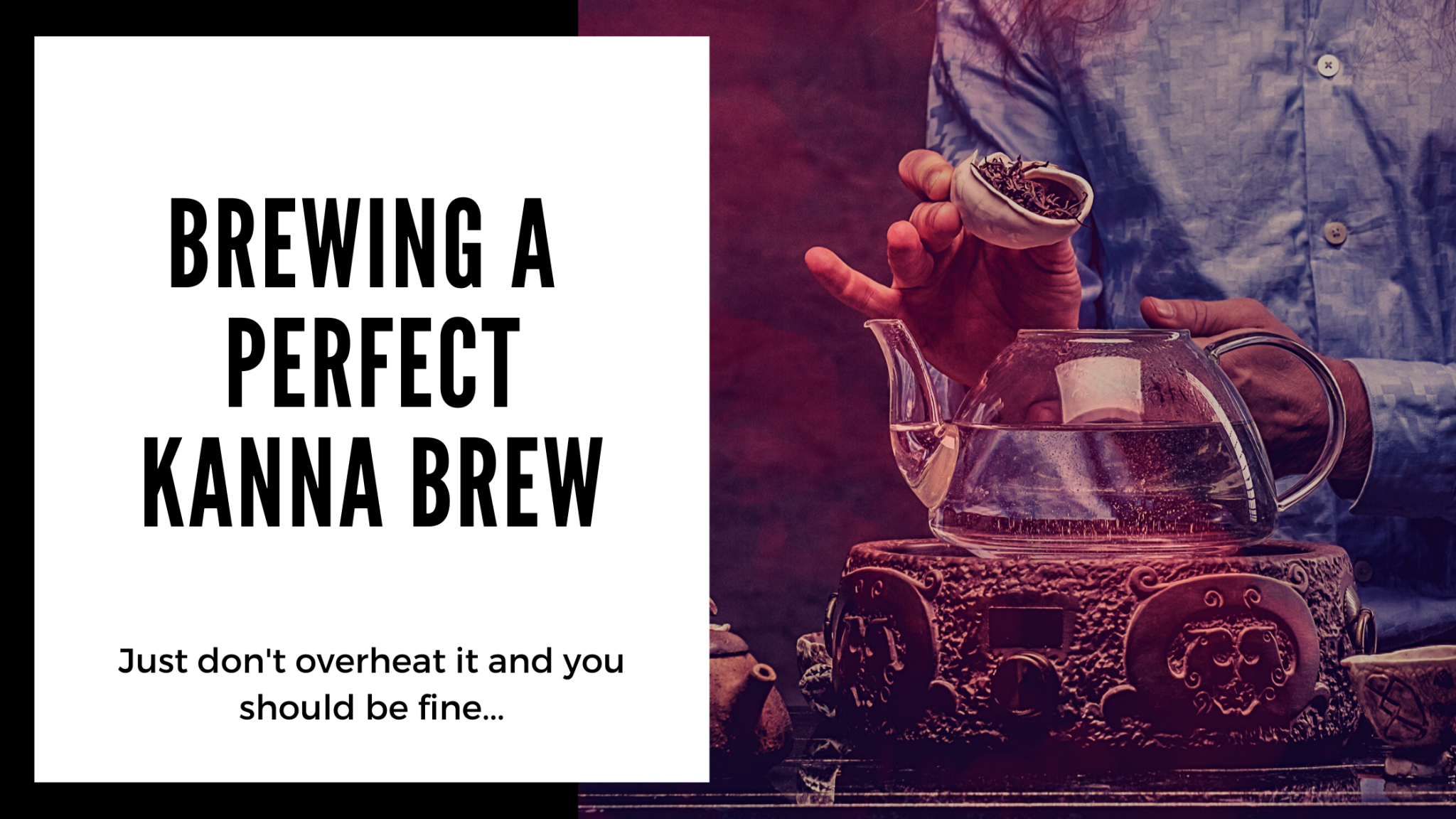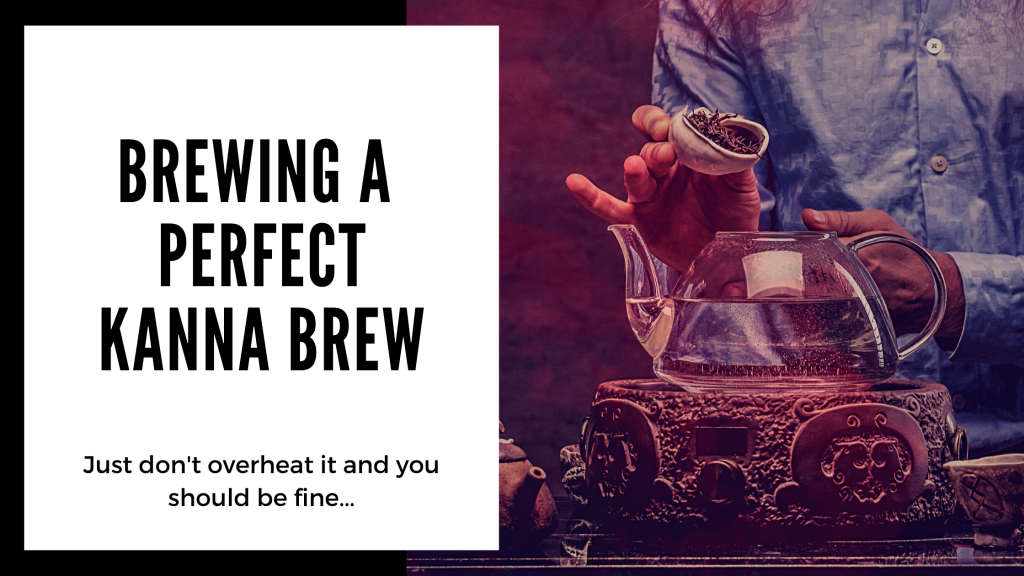 It's definitely not rocket science to make a great Kanna tea, but first, you have to decide on the strength of the brew you are preparing. Consider 200-300mg to be a subtle brew, 500mg to be a medium-strength brew, and 800-1000mg to be a strong brew… You can even make stronger teas that that, but this would run a risk of feeling a bit nauseous or having a mild headache for some users.
Take a saucepan or a small pot that you will boil your Kanna tea in. Add the preferred amount of water, just don't forget that you will be boiling the tea for ~15/20 minutes – so ~150% of the preferred water amount can be perfect.
Heat the water slowly, after it becomes warm – add some lemon juice to water. Not only lemon juice will make your brew tastier, it might even make your Kanna tea more potent.
When the water starts boiling, add the desired amount of Kanna herbs to the water, and lower the temperature.
Keep the temperature below boiling and keep it brewing for ~15-20 minutes. Don't forget to stir.
After you boiled Kanna herbs for 15-20 minutes, turn off the stove and pour the brew into a teapot or just train it with a strainer.
That's it! Now you can enjoy your Kanna tea – because the taste is not for everybody, be prepared to add some sweeteners. The best way to make the brew taste better is, of course – adding some honey.
What is a Kanna Extract?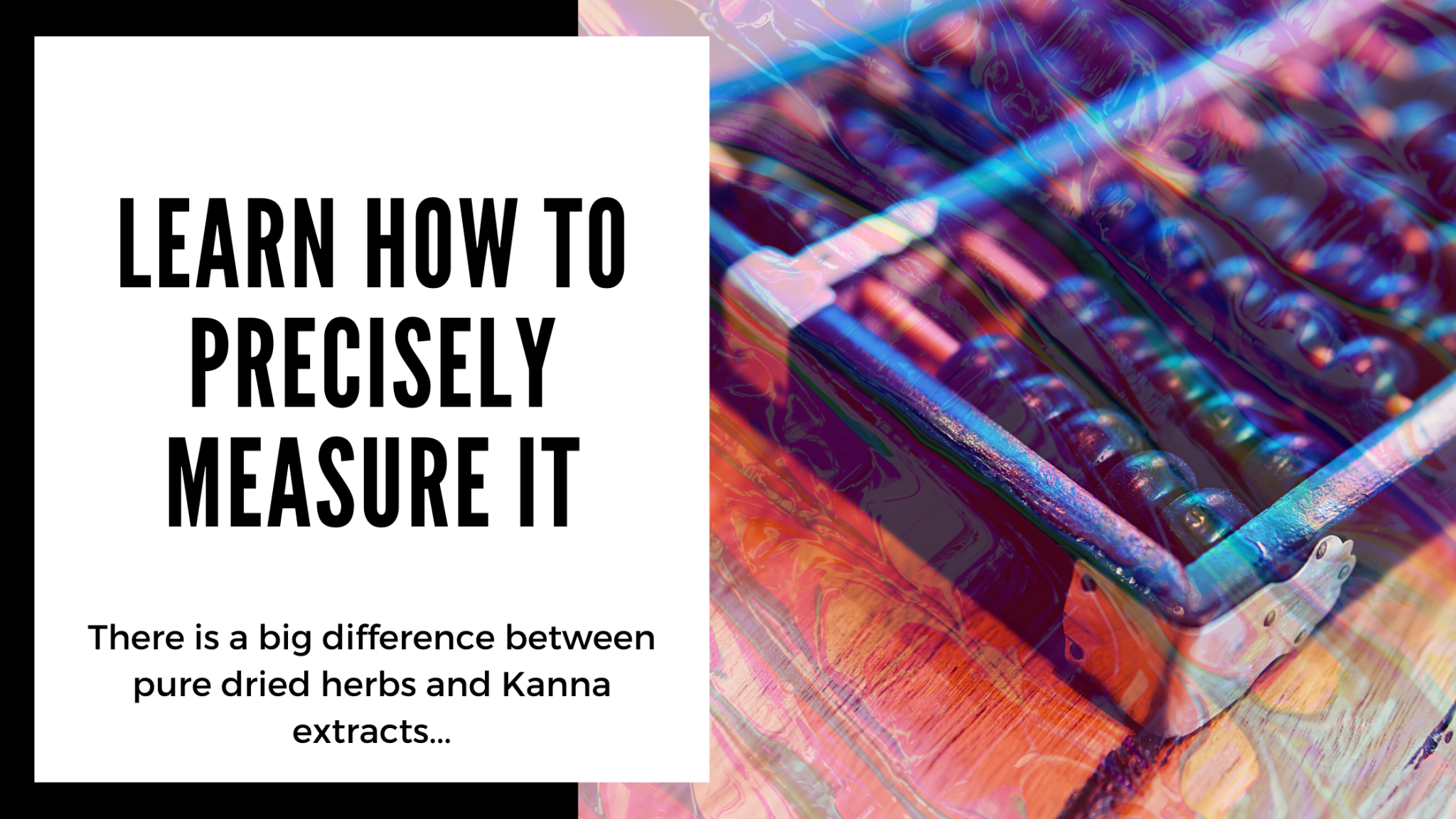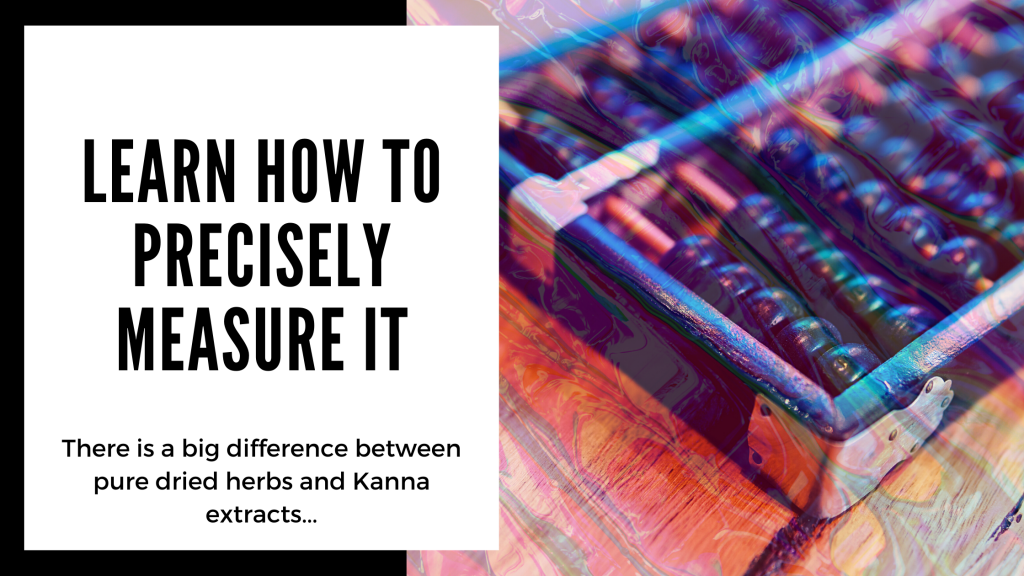 Most products on the market are Kanna extracts – they are usually marked in 10x, 20x, and 40x and has the actual word "extract" in it. These are isolates of the Sceletium Tortuosum active ingredients (Mesembrine, Tortuosamine and Mesembrenone, and other alkaloids) that makes the powder stronger, by concentrating active ingredients more densely.
That's what the amount of X represents on the packaging – 10x Kanna extract will be 10 times more potent than the actual Kanna herb itself. This means that you will need to deal (use) less actual mass of the substance to get the same effects, making these extracts easier to use recreationally without dealing with large quantities of dried herbs.
That's why most users choose the highest (40x) concentration Kanna available, even if they are just trying it for the first time – Kanna is not a super potent plant, and dealing with more concentrated substances are not only easier but also allows users to more clearly understand the benefits this marvelous plant can offer.
Possible side-effects of Kanna?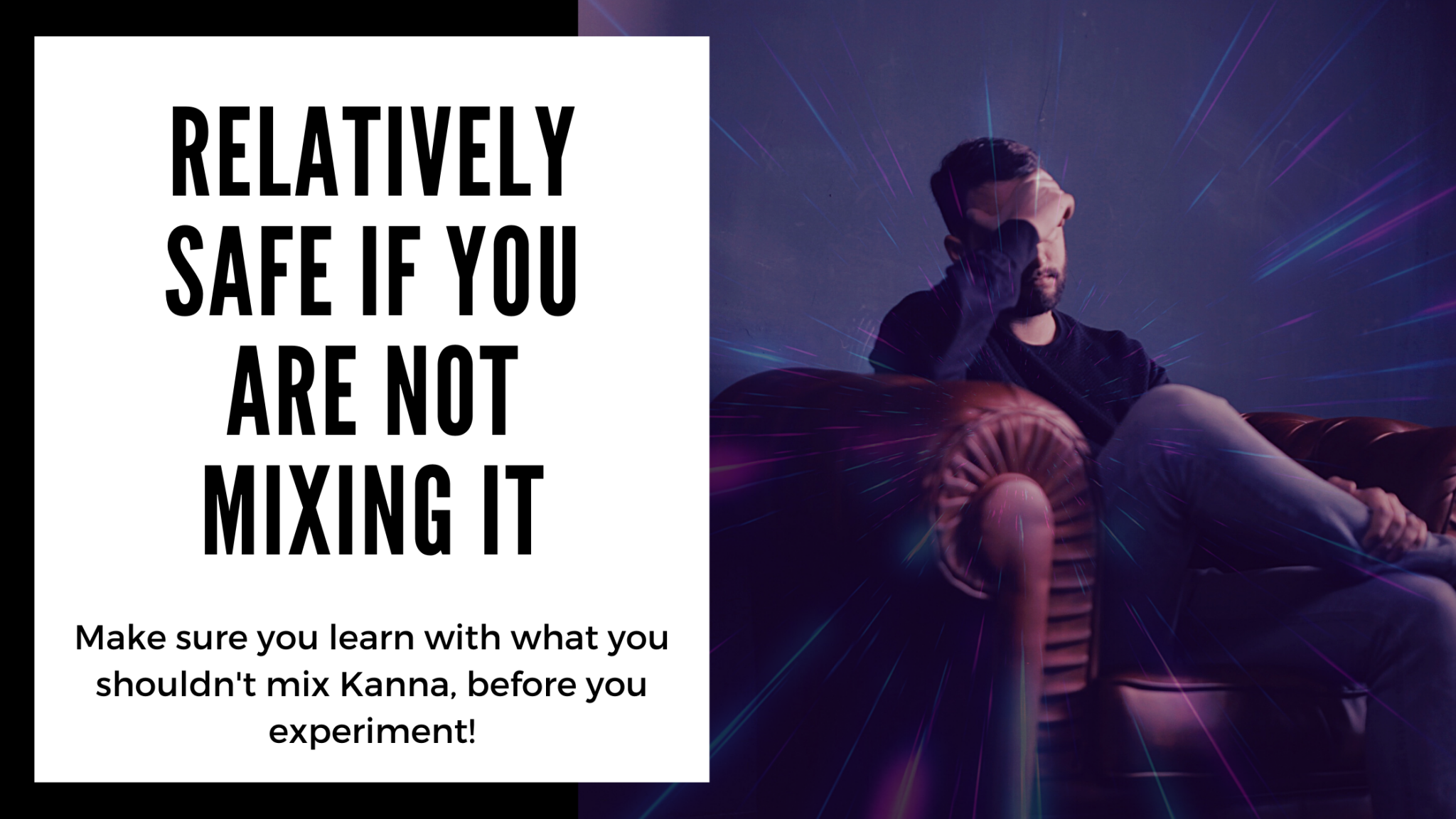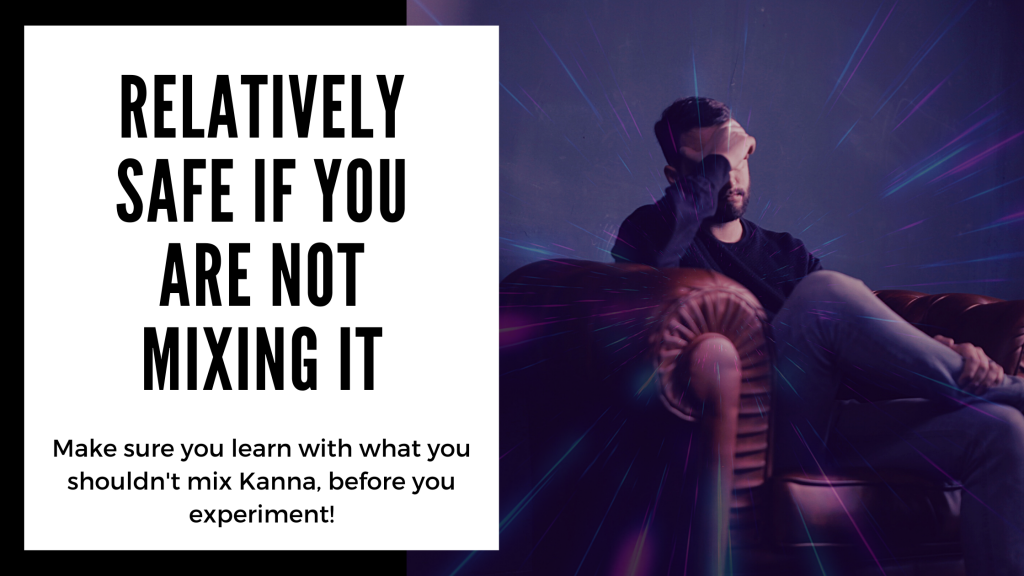 Even though side-effects of Kanna are very rare, we will list out some possible effects that might make you want to stop the use of this herb:
Headaches
Increase in anxiety
Irritation
Slight nausea (not actual vomiting)
Insomnia (especially if used in the late afternoon)
Sedation (to counter: take some more Kanna or just go to sleep)
Other personal effects
It is important to note here, that no severe effects of Kanna use have been documented. In an overdose of Kanna, expect high blood pressure, palpitations, anxiety, headaches, and nausea – all these effects will disappear quite quickly if no previous health conditions are present.
Lastly, Sceletium Tortuosum is a Serotonin Reuptake Inhibitor (SRI), meaning that to avoid Seratonin Syndrome or other hazardous conditions – You can not combine Kanna with other SRI's or MAOI's. To translate this to human language – don't ever use Kanna in combination with prescribed antidepressants (Prozac, Seroxat, Cipramil, Fevarin, etc.), and SRI/MAOI containing herbs like Yohimbe, Syrian Rue (Peganum Harmala), Banisteriopsis Caapi, and most importantly – Passionflower (Passiflora Incarnata).
Also, despite various reports on possible comedown properties of Kanna use – we do not recommend using it in combination or as a follow up to strong stimulant drugs like MDMA (XTC), Cocaine, various amphetamines, and similar powerful mind-altering substances, as there are very serious health risks involved.
History of Kanna?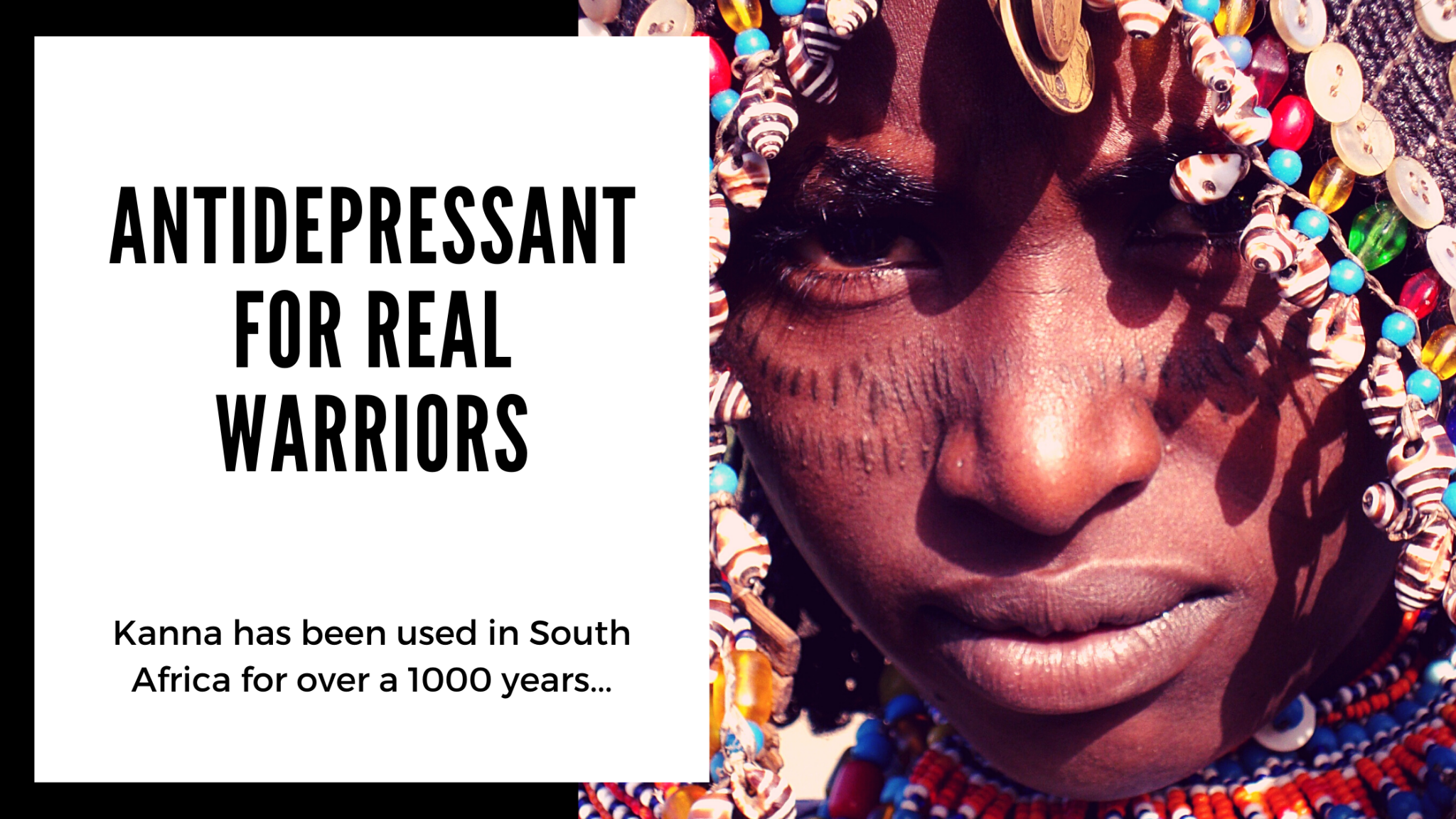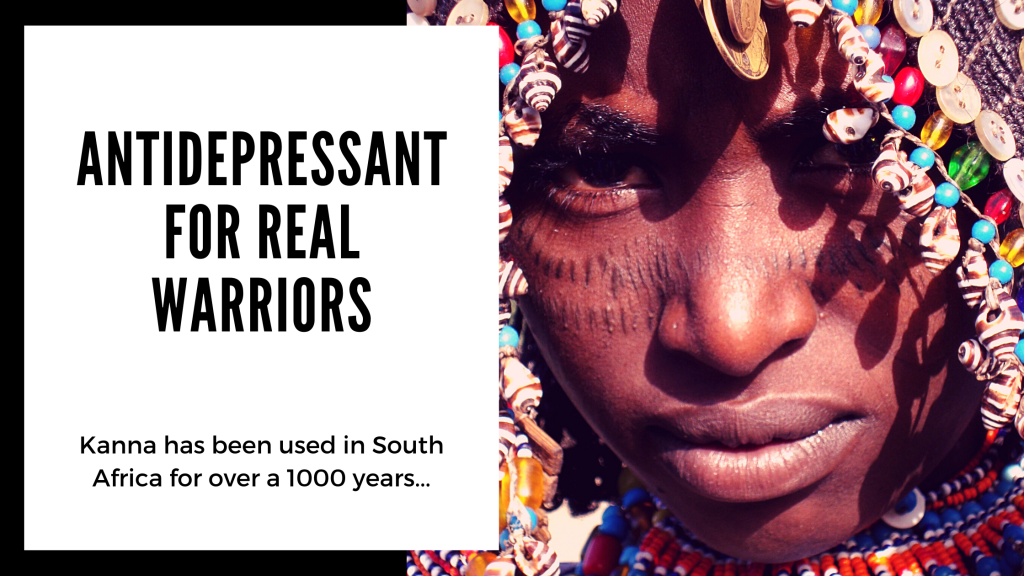 Because Kanna has been used by hunter-gatherer tribes for centuries, there are various use cases by various Indigenous tribes all around South Africa. By our current understanding, it is safe to assume that most of these use cases were related to focus and energy increase while lowering anxiety and stress.
This related Kanna to various hunting traditions, war-related situations, and most tribes believed that this cocaine-like plant awakes your animal spirit. As Kanna can have euphoric qualities, it has been also used during depressive times filled with fear and anxiety (post-battle).
After the Dutch have arrived in South Africa and have discovered the Sceletium Tortuosum plant – it has been first documented it in 1662, by Jan van Riebeeck.
Our take on Kanna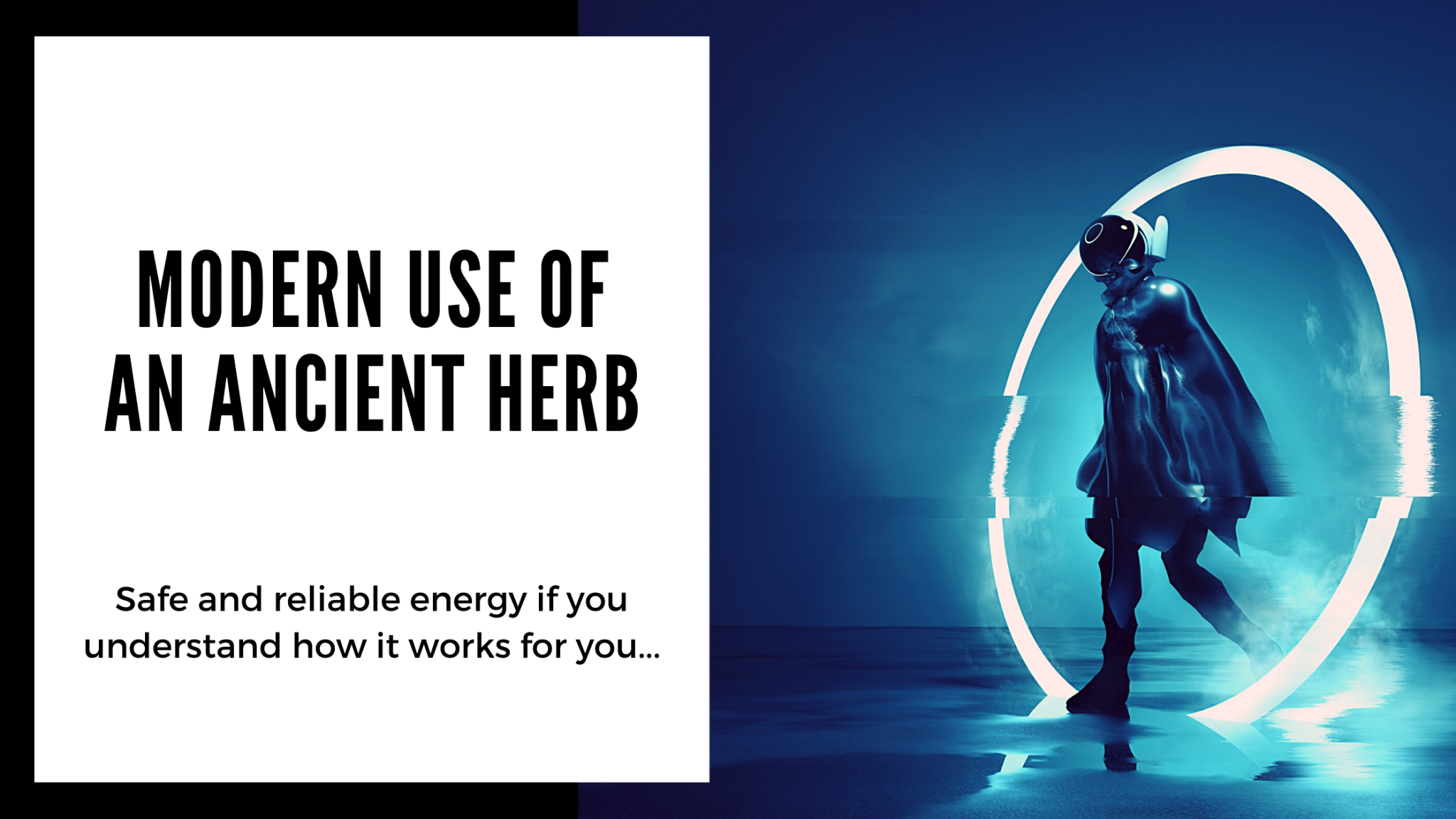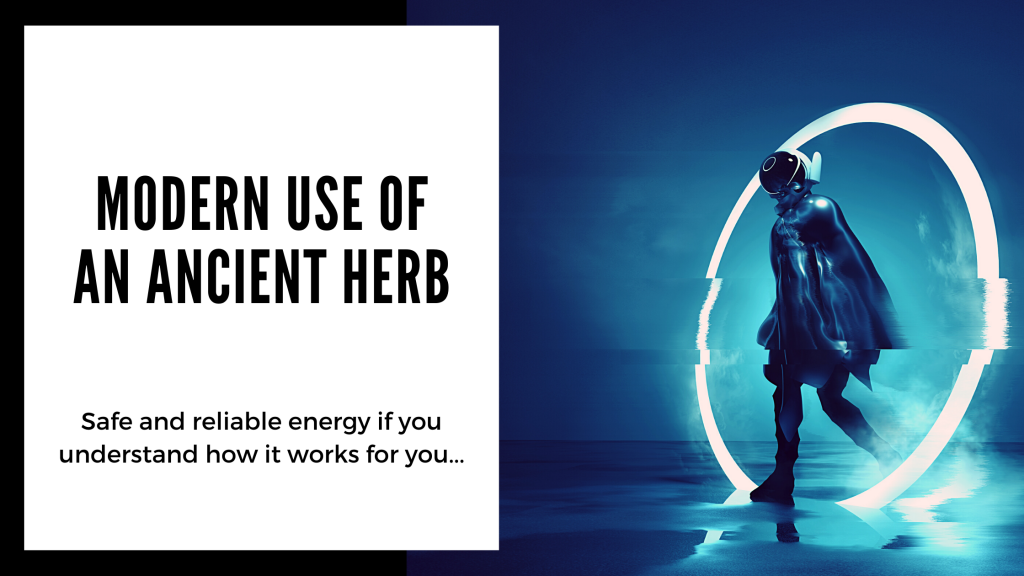 Even though Kanna is most commonly referred to as a "herbal-coke" or "cocaine-like"… Kanna is a perfect stimulant and mood enhancer, that can most benefit beginners or those chasing a more subtle edge. Kanna can be a great way to make some experiences stronger with or without mixing it with some other substances.
Even though when Kanna is being used alone it is considered to be very safe, before mixing Kanna with anything – users have to research the combination as good as possible. Even then, it is very important to start with very low amounts of whatever you are taking, because alkaloids found in Kanna will affect your Seratonin neurotransmitters and will have other implications on your nervous system.
Because Kanna is a purely natural stimulant and mood enhancer, it is important to experiment with it multiple times with multiple various dosages and combinations (as long as those combinations are not dangerous!), before deciding on what Kanna can offer to you personally.
Chew responsibly! ? Make sure you check out our high quality Kanna product selection!
---
Interested in learning more? Here's a couple of related blog posts that might teach you more great things:
What to do if you get too high?
How to prepare for your first magic truffle trip?
What makes cannabis seeds high quality?
What is the difference between hemp oil and CBD oil?
Understanding Terpenes – Everything You Need to Know