Amsterdam is known to be just one big tourist trap… Every tourist-oriented corner store sells "the real cannabis brownies" marked in "super strength" that does nothing after you eat them… As a tourist it can be hard to navigate what is real and what isn't – that's why we bring you this foolproof list of the best Smartshop in town! Sticking to proven and high-quality places will make it easier for you not to get ripped off and not to end up with fake "shroom cookies" that do nothing.
Smartshops in Amsterdam with highest service ratings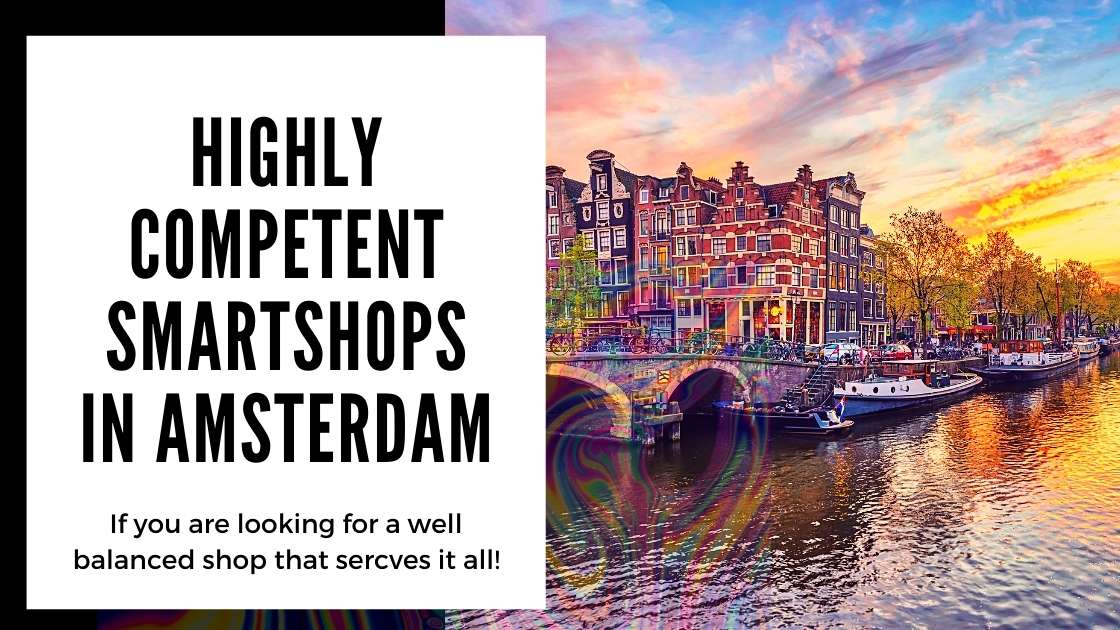 Oh, and if You are looking for high-quality Smartshop/Headshop items that can be purchased outside of Amsterdam, make sure to check our webshop… We ship all around Europe! Also, we made a list of Amsterdam Smartshops if you are in a hurry list for those that don't have much time. Furthermore, if it's your first time in a Smartshop ever, Smartshop Amsterdam guide will teach you everything there is to know before your first visit!
When Nature Calls – the Classiest Smartshop You Can Visit!
Keizersgracht 508, 1017 EJ Amsterdam

Open 7 days a week from 09:00 to 22:00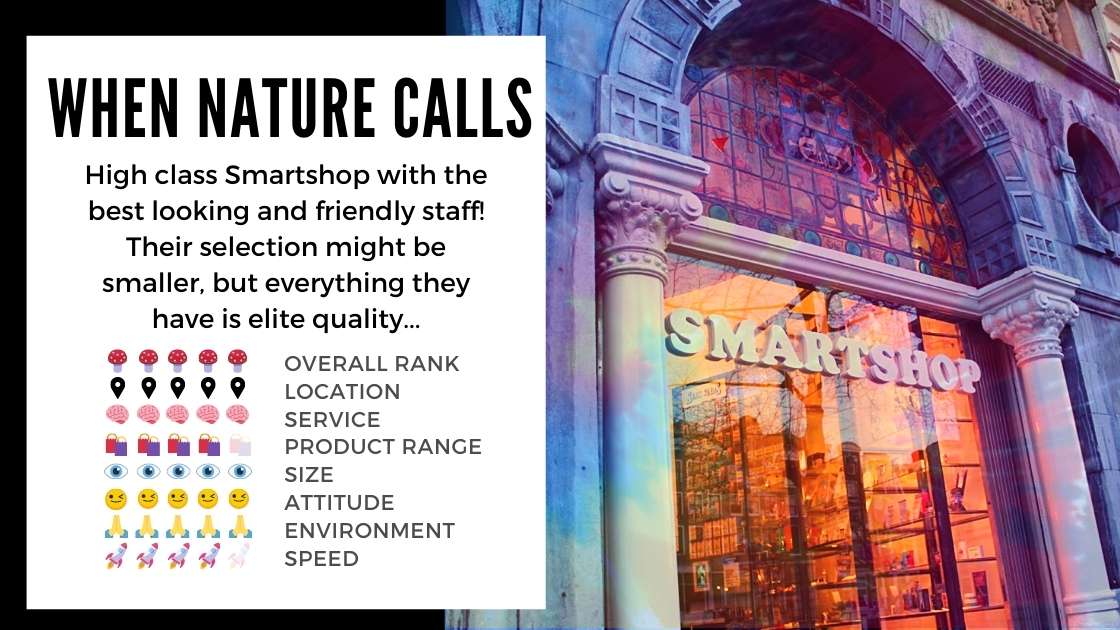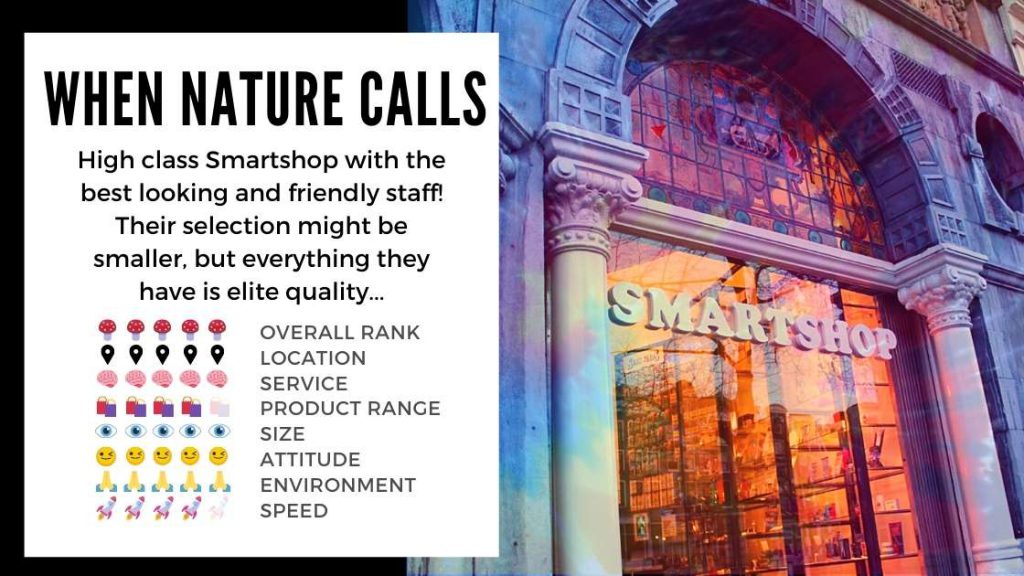 This small smartshop clearly takes the crown when it comes to giving service, selling high-quality products, and looking your best! The most well behaved and good-looking smartshop in Amsterdam is located conveniently near the "mass-party-district" (Leidseplein) and if you are not in a rush, but plan to visit just one smartshop where you will get your magic truffles… This is definitely that place!
If you are passing by and see this shop, you might instinctively think it's a perfume or makeup shop… That's how classy and well-organized everything is here! From the way, the staff dresses to the exterior, from the branding of each product to intricate interior details. Everything is so well executed and on spot in this place!
Azarius – Unique Selection With Experience
Kerkstraat 119, 1017 GE Amsterdam
Open 11:00-18:00 every day and 11:00-20:00 on Thursday, Friday, and Saturday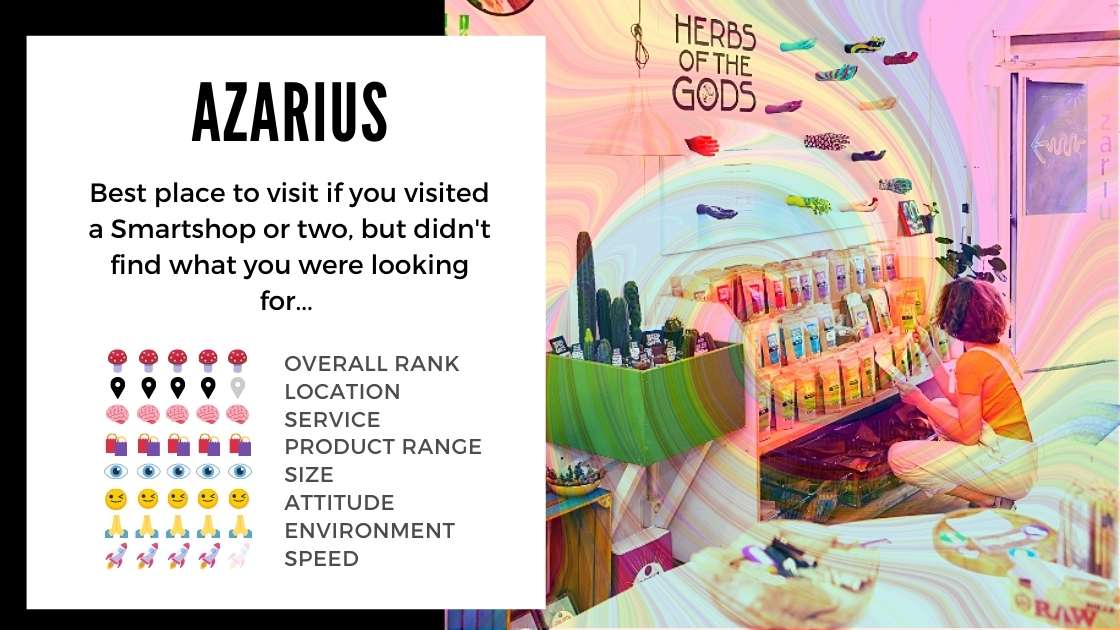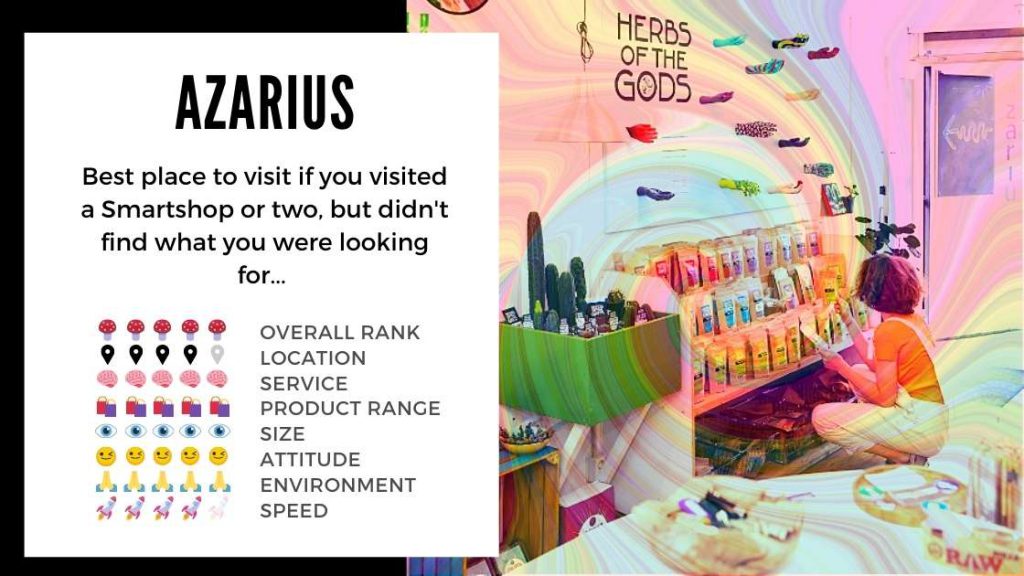 While most other smartshops around Amsterdam are just selling the same things over and over again, Azarius is a place you might want to visit if you are looking for some more rare gems that Smartshops can offer. They have an experienced team and this is the best place to go if you are looking for unique and interesting herbs. Not only that – Azarius has some unique trinkets and things that can't be found anywhere in the city, which makes them a perfect spot for real health-nuts that want to learn more!
It might not look like much from outside, but this shop is quite organized and it might even feel like they are selling only the basics… Until you start walking and fell how deep this shop actually is. The only con is that they work way shorter than most other smartshops in Amsterdam, so make sure to hit them up around noon, so you are prepared for the wonders of the evening! Oh, one last thing… If You are looking for a quality vaporizer – this place is your place!
Tatanka (Big and Small) – Small Is Best for a Quick Grab and Go, Big for More Specific Items
Halvemaansteeg 12, 1017 CR Amsterdam – Small
Korte Leidsedwarsstraat 151a, 1017 PZ Amsterdam – Big
Both places open 7 days a week from 10:00 to 22:00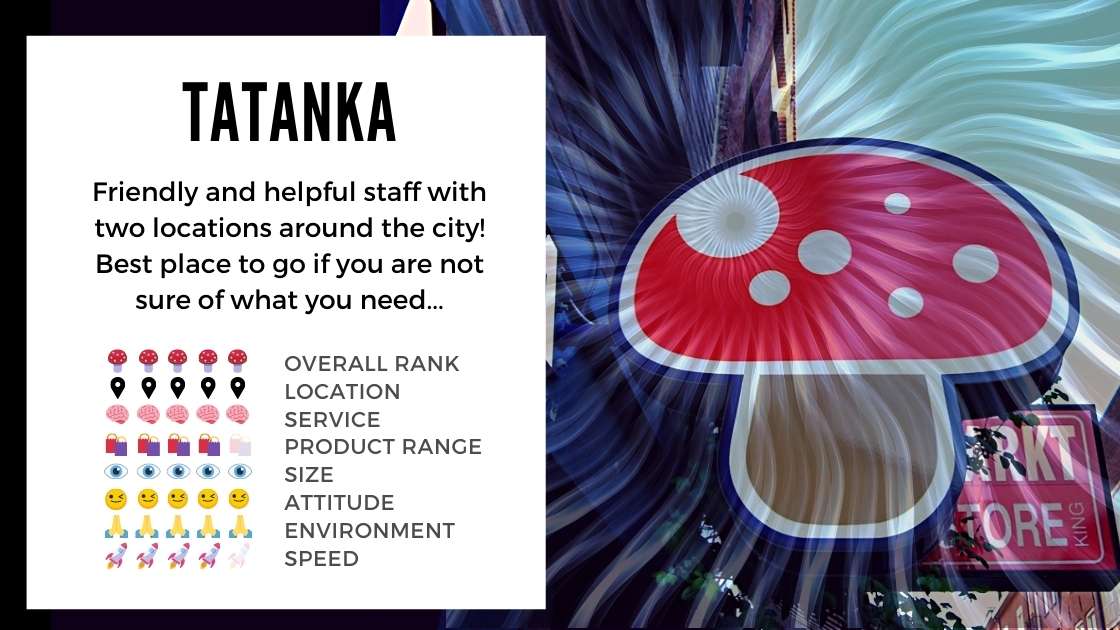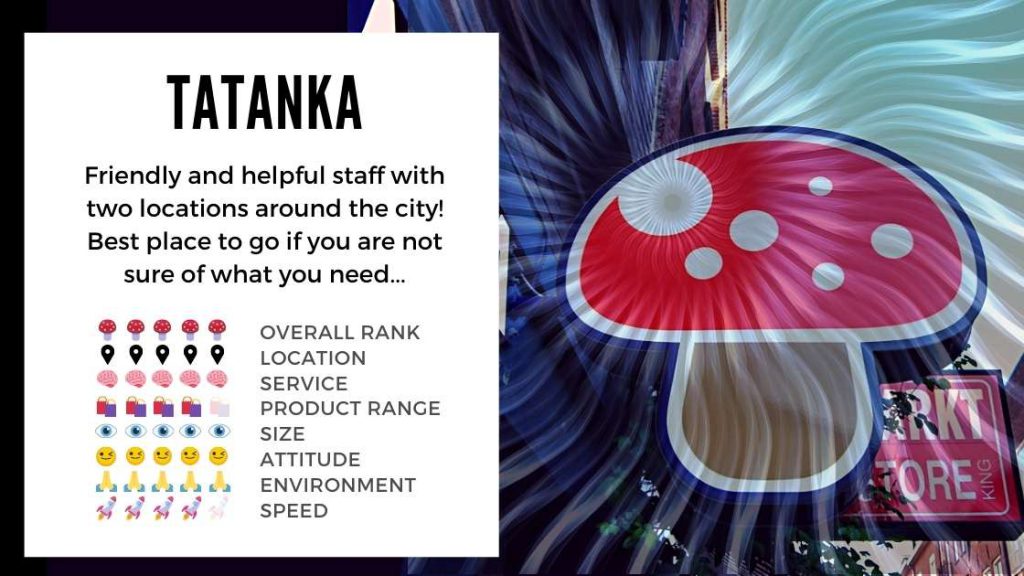 The small Tatanka shop is located near the Rembrandt Square (Rembrandtplein) and the big one is a little further away, but still conveniently located near the Leidseplein (bar and club district). They are both very similar and share the stock (as well as the team working there) – both of these places are a great place to visit if you are not sure what, how, how much, and when to get.
Small Tatanka smartshop is great if you are around the Rembrandtplein or Bloemenmarkt and just need a quick fix on Smartshop/Headshop items. This place might be tiny, but they have neatly packed everything you could expect to find in a smartshop under one roof.
Big Tatanka is more spacious and has a wider selection of items, so it's a perfect place to go if you are hoping to spoil yourself a bit by choosing a great piece of headshop equipment. The staff in both shops are quite friendly and usually know how to help you in a significantly better way than you might have expected!
The Magic Mushroom Gallery – Real Candy Shop for Adults
Spuistraat 249, 1012 VP Amsterdam
Open 7 days a week from 10:00 to 22:00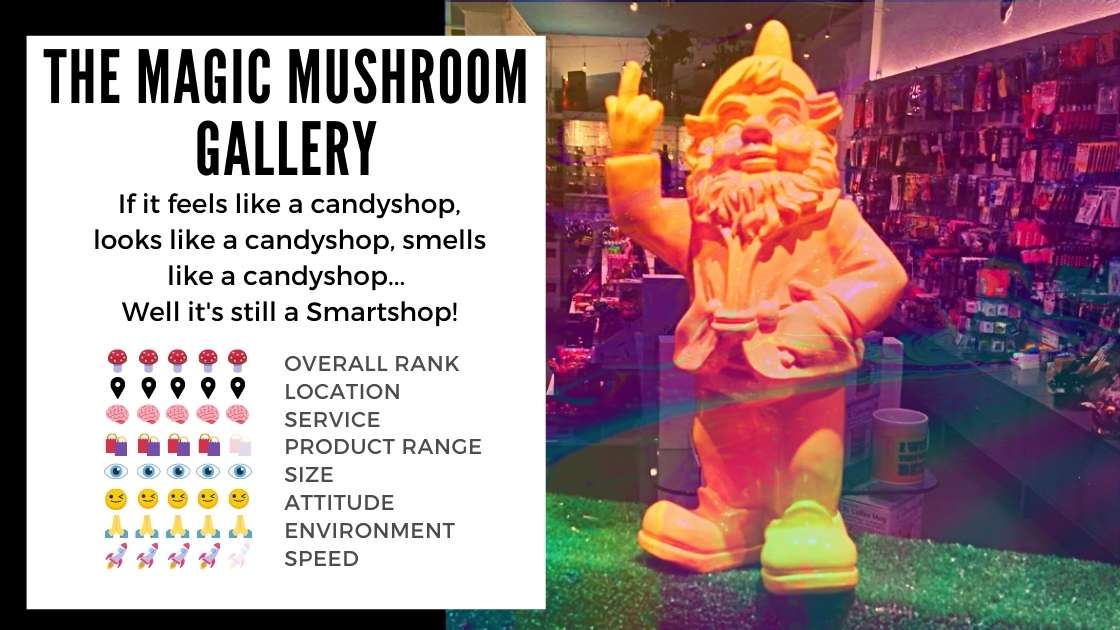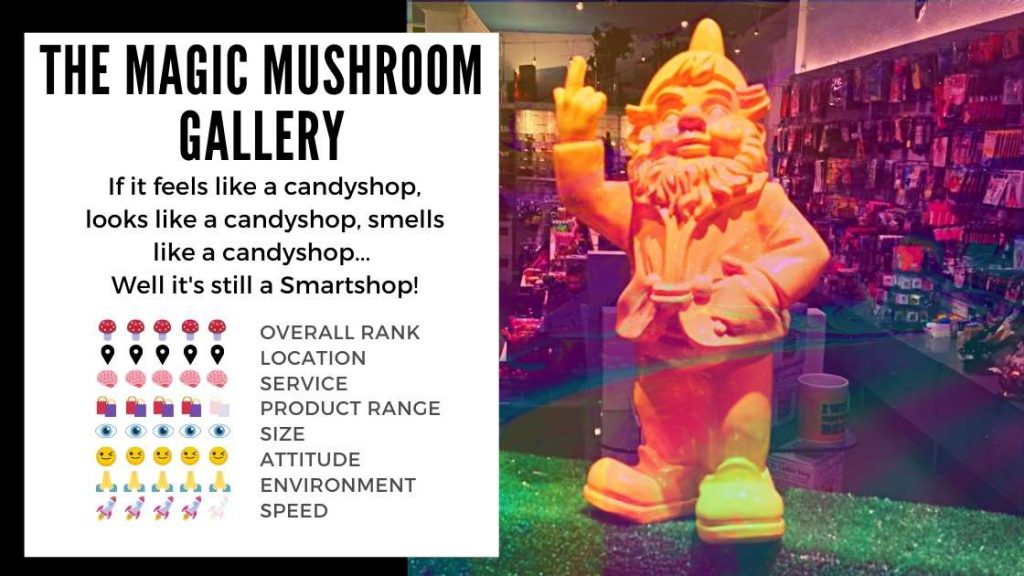 If you want to visit a smartshop, but mostly you would love to get some souvenirs and gifts for your friends – this place is the way to go! The guys behind this project delivered on a weird combination… It's like a weird item shop, combined with a smartshop, combined with an adult candy shop. This makes this place unique and worth a visit!
Just remember – it's illegal to purify THC or Psilocybin in the Netherlands and make other goods from that… This means that you should be aware that any cookies and/or sweets mentioning shrooms or weed anywhere in the streets of Amsterdam can be a hoax (unless certified coffeeshops sell you THC edibles, but that place HAS to sell real cannabis as well). So if you are up for an experience blended of choosing funny gifts with an ability to purchase some Smartshop items, give The Magic Mushroom Gallery a try!
Number One – Chill, Convenient, and Simply Cozy
Oude Hoogstraat 4, 1012 CE Amsterdam
Open 7 days a week from 10:00 to 22:00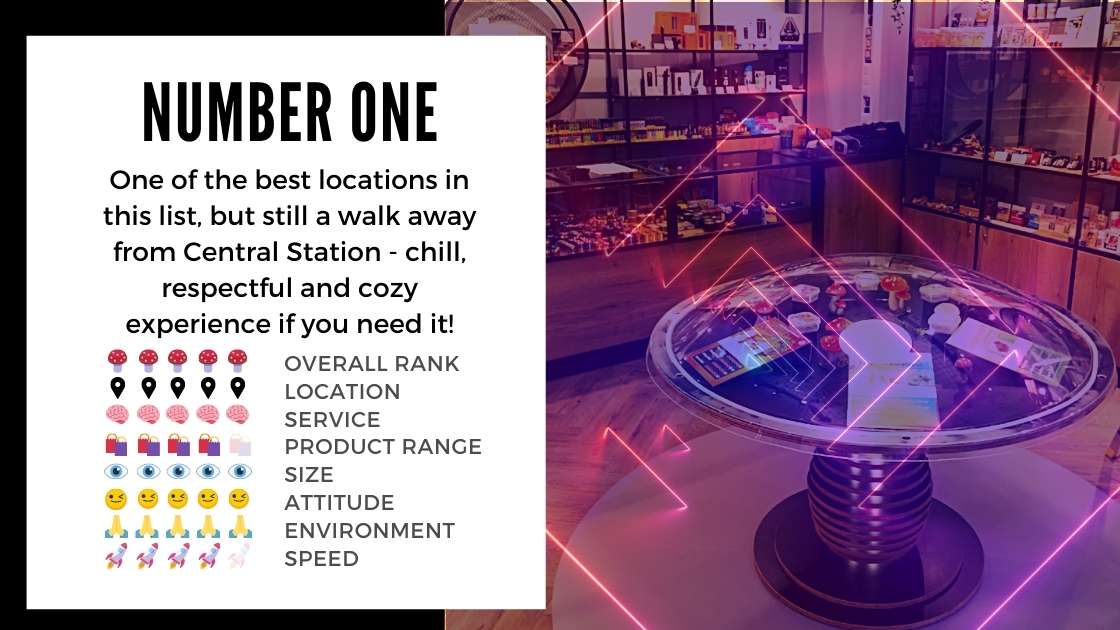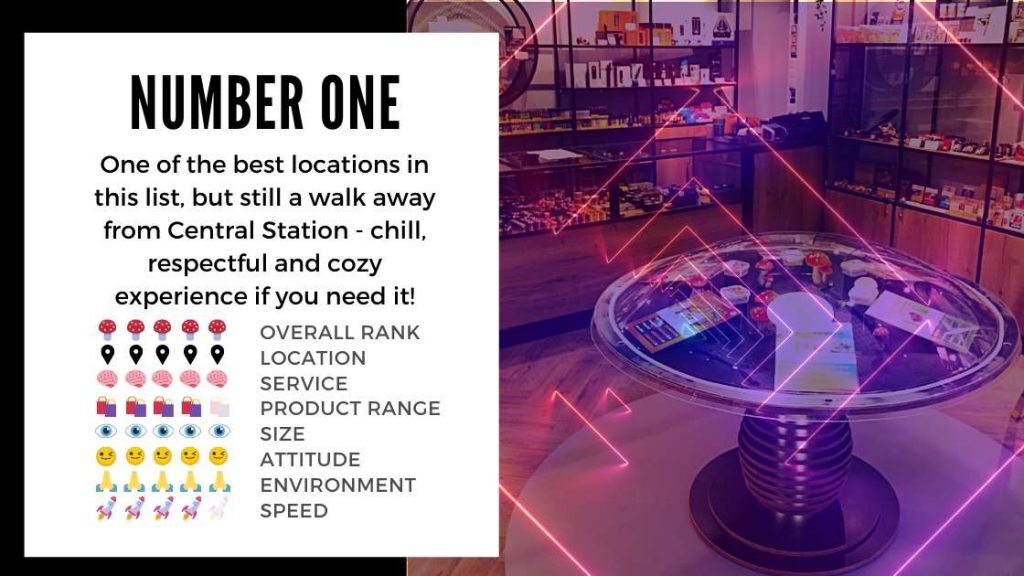 This smartshop didn't quite make it our 5 most central smartshops list, but it would probably be there as a 6th place to visit if you are in a hurry! That's why this cozy and chill smartshop just had to make this list… What from a first glance looks like "just another smartshop" when you look at it's exterior, ends up to surprise you when you walk in. Set up of the shop is simple, yet organized – which allows you to take your time and analyze the shop slowly, which usually results in finding something you didn't expect.
It's located near Newmarket in one of the finest streets to just give a stroll if you are looking for less touristy knick-knacks and interesting gifts. Because the first time visiting Amsterdam should be just getting f*cked up and lost (all streets here look the same if You are a tourist) – if You ever walking and see "Number One" written in the shop… Just pop in and take your time learning about what this place has to offer!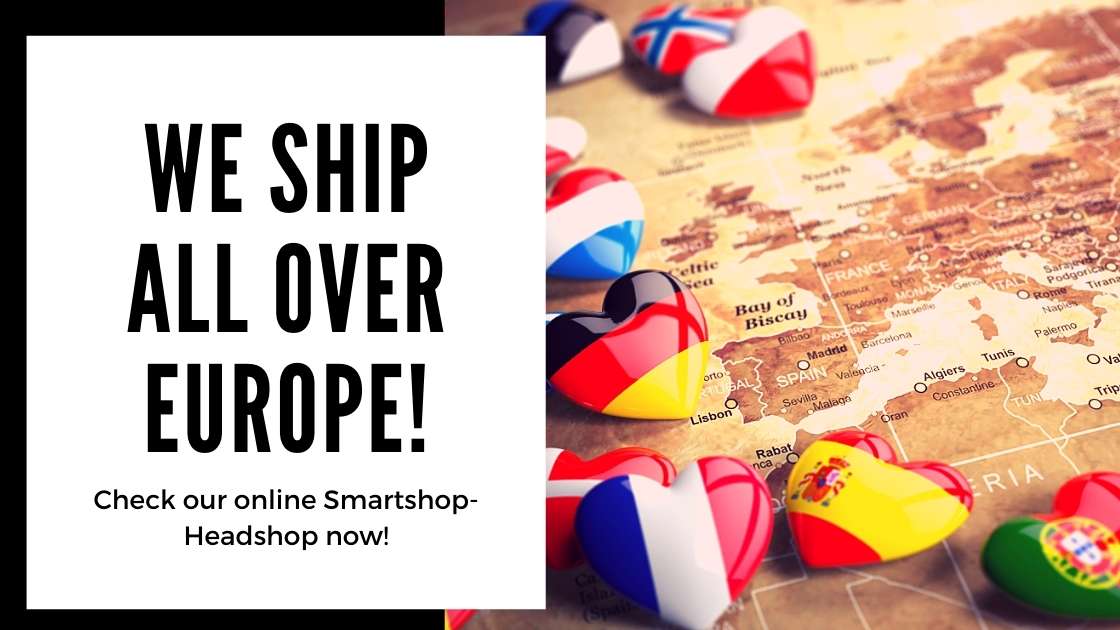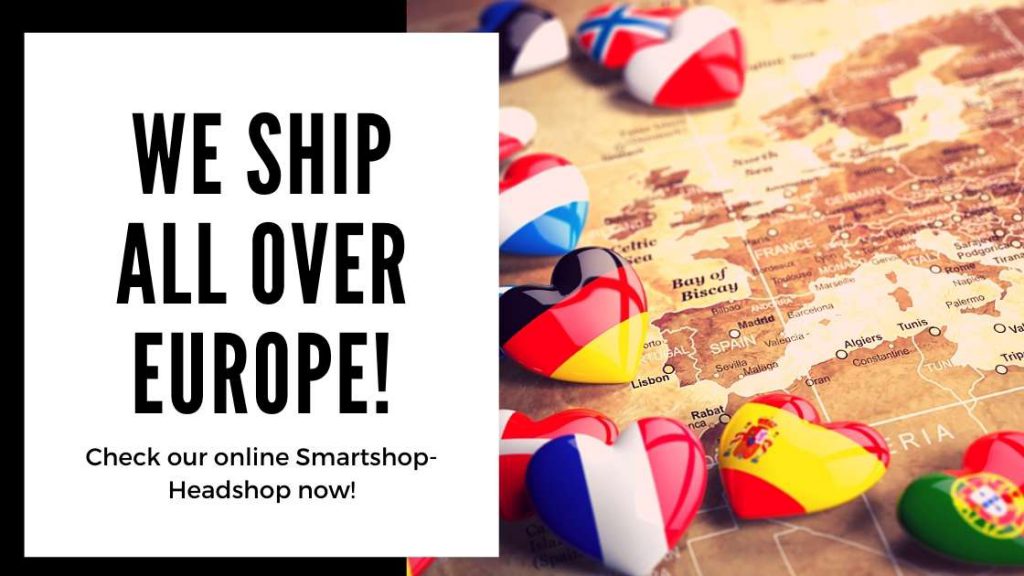 Or Just Buy It Cheaper Online!
Doesn't matter if you live in Amsterdam, anywhere else in the Netherlands or anywhere in Europe – Smartific can ship a wide, high-quality Smartshop-Headshop selection of products to You at a better price! Our team has years of experience in the Netherlands Smartshop industry and we pride ourselves in selecting only the high-value products that can benefit any healthy-recreational lifestyle!