Amsterdam is the party capital of Europe known to many for its flexible laws when it comes to smartshops and coffeeshops. When in Amsterdam, enjoying everything this sin city has to offer is a must. Are you looking for the best smartshop experience in Amsterdam? Then we've got you covered, at Smartific you will find all Amsterdam Smartshop products in one spot. Our online smartshop offers some of the best prices in the market and allows you to get your smart products fast and discretely. The size and quality of our smartshop product selection will suit any lifestyle.
What Amsterdam smartshops sell?
It is important to know what kind of smartshop products you can expect to buy in smartshops all around Amsterdam. Here is the list of most common smartshop products and smartshop product categories that can be found both on Smartific online smartshop and various smartshops all around Amsterdam.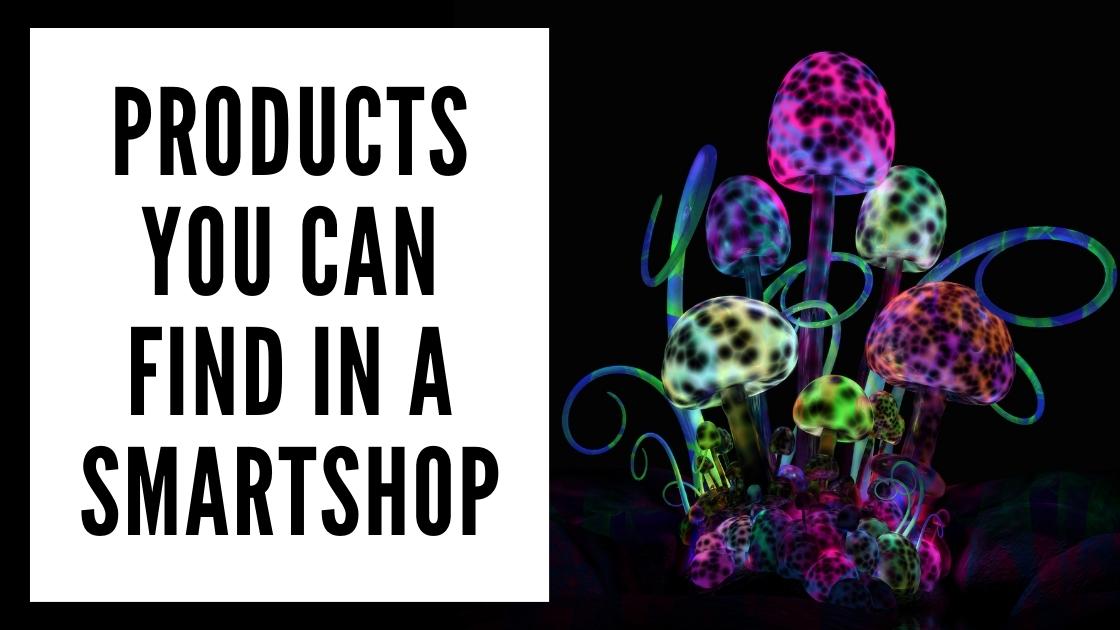 Amsterdam smartshop menu
Magic truffles, magic mushroom growing kits, spores, psilocybin microdosing kits
Other strong psychedelics like salvia, LSA seeds, and unprepared mescaline cactuses (Peyote and San Pedro)
Party pills, party shots, mild stimulants, and sedatives
CBD and CBG cannabinoid products (not THC – for this you have to visit a coffeeshop), cannabis seeds for growing weed plants
Kratom (Mytragina Speciosa) and Kanna (Sceletium Tortuosum)
Aphrodisiacs (sex mood enhancers) like damiana, spanish fly, and camagra
Drug tests, headshop items like bongs, vaporizers, pipes, rolling papers, and more
Are you in a hurry and want to know the best smartshop locations around Amsterdam center? Check out the top 5 Amsterdam Central Smartshops (If You Are in a Hurry).
What Amsterdam smartshops don't sell?
With such a big selection of various smartshop products that you can buy in Amsterdam, it is important to know what you will not be able to buy in any of the Amsterdam smartshops. Here's a quick rundown on the most common products that you can't buy in any of the Amsterdam smartshops.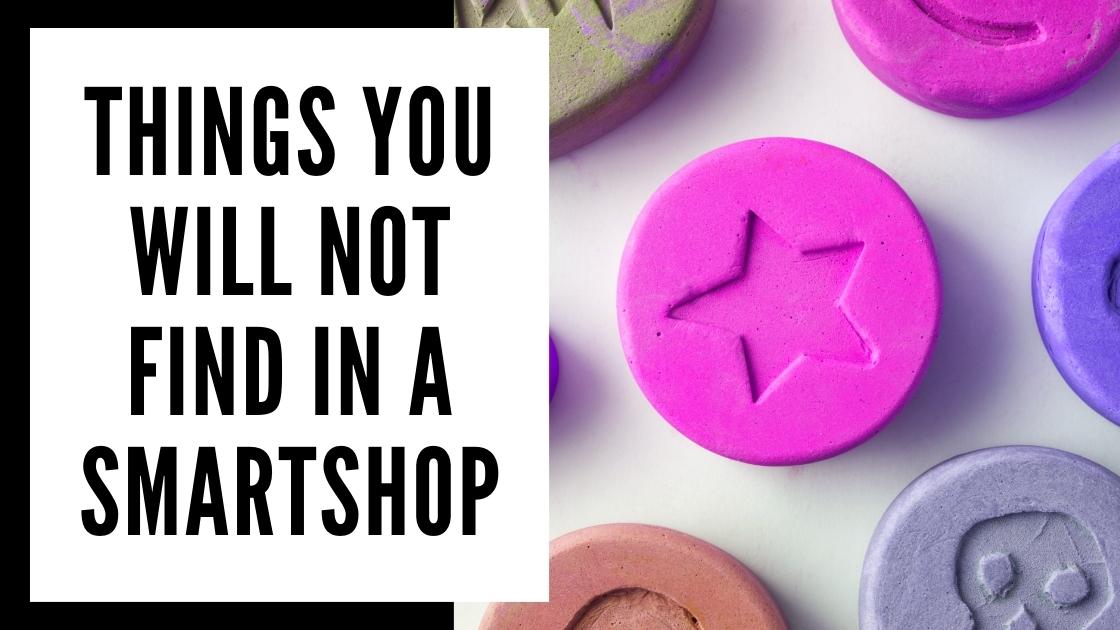 Cocaine, extasy, mdma, dmt, alegria,
Lsd, n-bombs, 2C-B, and other synthetic psychedelics (all the psychedelics sold in Amsterdam smartshops are natural, even though they can be as strong as the synthetic ones)
Any prescription medication (opioids, stimulants, and depressants-antidepressants),
Cannabis, THC oils, synthetic cannabinoids (for ready to use weed and cannabis products, hit the local Amsterdam coffeeshop)
GHB, Ayahuasca, DMT, alcohol, ketamine, PCP, steroids, tobacco-nicotine
Other designer drugs that try to mimic any street drug effects
In general, Amsterdam smartshops have strict government regulations of what they can and can't sell. This leads to the ability to sell various natural herbs, fungi products (like magic truffles), and many other organic products that nature has provided us with. This way people in Amsterdam have the option to relax with the least harmful and toxic alternatives to most common illegal party drugs and recreational substances. 
What is the difference between smartshop and coffeeshop?
Many people that are not familiar with the most common distinctions of how Amsterdam smartshop and coffeeshop system works and don't know what these two recreational stores have in common and how they differ. This could lead to some common mistakes when looking for the best place that can serve your needs. Here are some of the most notable differences between Amsterdam smartshops and coffeeshops.
Coffeeshops are dutch stores that sell cannabis sativa, cannabis indica, cannabis extracts, hash, pre-rolled cannabis joints, and THC edibles
Smartshops focus on selling other psychoactive substances such as magic truffles that contain psilocybin, salvia divinorum, basic stimulants, and all sorts of non-toxic recreational herbal substances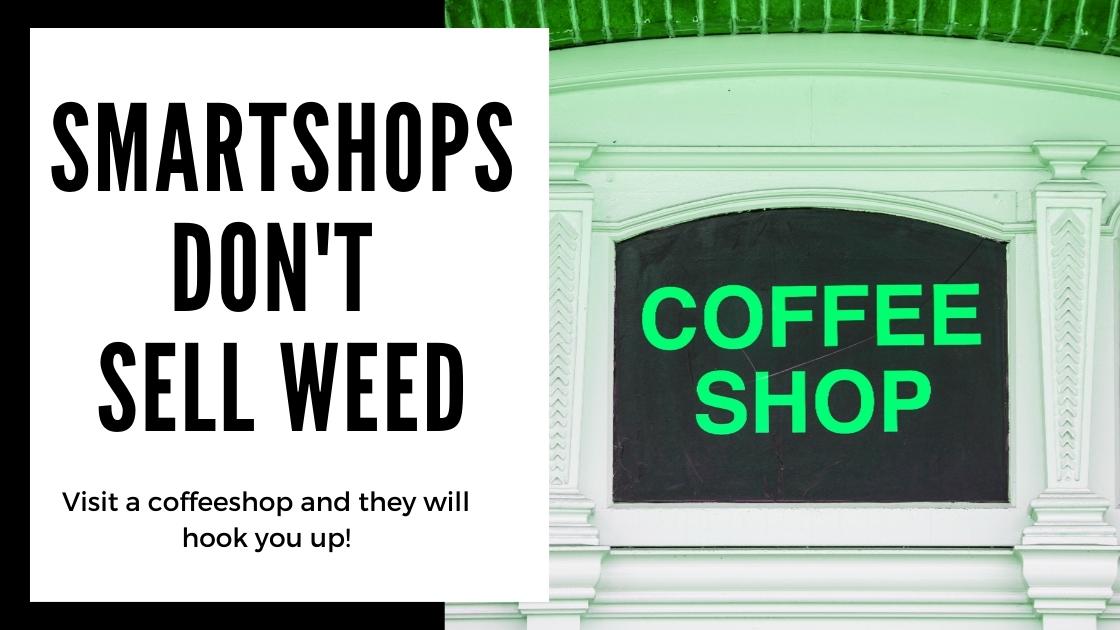 In other words, visit a coffeeshop if you want to smoke weed, get high or buy some joints. Visit an Amsterdam smartshop if you want to buy magic mushrooms or truffles, try salvia, buy aphrodisiacs or try any other intoxicating, but not-weed-related products.
Coffeeshop = cannabis and weed

Smartshop = magic truffles and other legal drugs
What is the difference between headshop and smartshop?
There is another term, known to many that sometimes gets people confused. Headshops are not only popular in Amsterdam, they can be found all around the world. That's why many people tend to get lost in what is a headshop and what is a smartshop. These are the most basic differences between what you can buy in Amsterdam smartshops and headshops.
Headshops sell vaporizers, grinders, rolling papers, bongs, pipes, with any other cannabis smoking and recreational drug use related items
Smartshops usually have many headshop items they can offer you, but headshops will not have smartshop items you can buy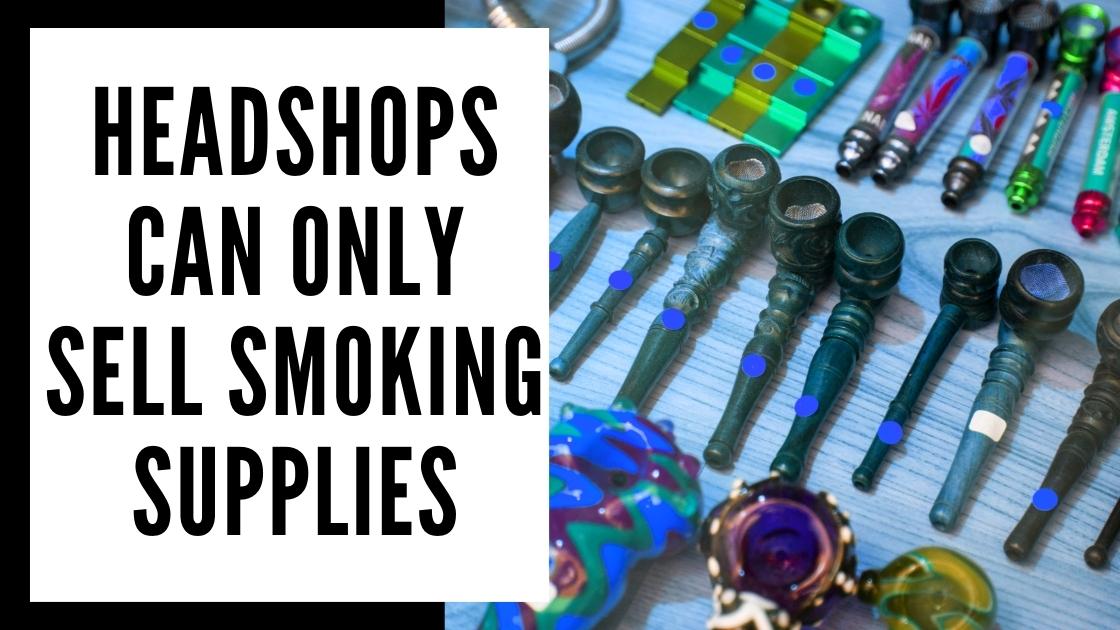 To sum it up, if you want to buy any type of psychoactive substances you have to visit a smartshop. If you need any type of smoking supplies, visit a headshop, but don't forget that most Amsterdam smartshops have a great selection of all types of headshop items you can choose from.
Tips when visiting Amsterdam smartshops
Many people, especially on their first visit to Amsterdam have some common myths about how the party life of Amsterdam actually works. This is why there are many various traps that most people can get themselves into without knowing. Here is a list of mistakes you shouldn't make when visiting Amsterdam smartshops and the best tips so your smartshop experience goes smoothly.
Don't buy drugs from street dealers, never ever ever ever buy drugs on the street
Not every place that advertises cannabis or magic mushrooms actually sell what say (for guaranteed results, order online from our online smartshop)
Always start low and go slow, meaning be safe when trying things for the first time
Pick the right setting and make sure that you feel comfortable
Listen to smartshop staff instructions, do your own research before
Don't mix substances, don't buy substances while drunk or high
Don't rush to buy things, smartshop product prices in Amsterdam center can be very high, especially when compared to online smartshop prices (like Smartific!)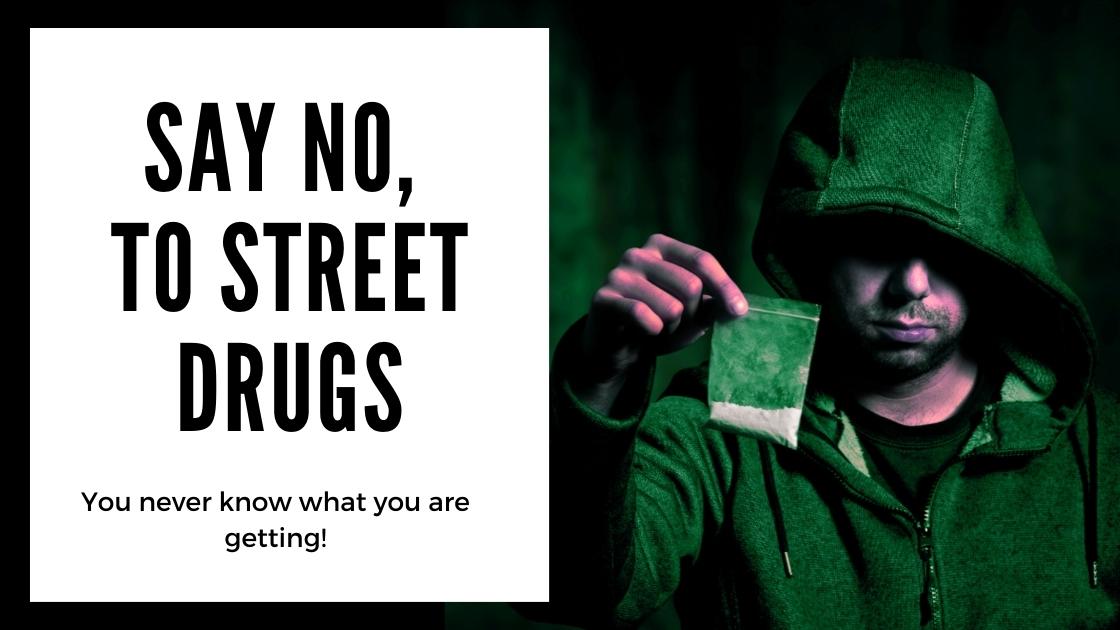 Overall, the best tip when it comes to Amsterdam smartshops and the products they can offer is to make sure you understand what you want and what you are getting. This means you have to make educated decisions when it comes to which products to get, what dosing of those products you need, and overall what experience you can expect from these smartshop products. If you are afraid of rushing things, make sure you find all the reliable advice Smartific can offer you online. Furthermore, you can buy all the same smartshop products in our online smartshop.
Top 5 things to do in Amsterdam

Here are some interesting things you can do when visiting Amsterdam.
Visit Vondelpark, Amstel park, or any other park to just relax
Hit the bars and clubs, party till the dawn
Explore art, architecture, and culture
Go for a boat ride or walk around the canals
Go on a weird attraction like torture museum, Amsterdam dungeon, glow-in-the-dark mini-golf, "This Is Holland" flight simulator, or find other cool things Amsterdam has to offer
We've also made the top 5 Best Smartshops in Amsterdam list where you will find the best experiences and products around Amsterdam.
Smartific.com: your top online smartshop
Not all people are comfortable being in a small space with many strangers, trying to get some attention from smartshop staff that has to serve so many people every day. Also, not all Amsterdam smartshops will have everything you need, which can make it a big struggle to find the perfect products you seek.
Smartific online smartshop was started by a team of very experienced smartshop experts that collectively have many decades of experience in the Amsterdam smartshop industry. Smartific is devoted to delivering, not only the biggest range of high-quality smartshop and headshop products at a competitive price. The Smartific team also aims to create a one-stop online smartshop knowledge base that can answer every possible question our customers might have. Both publicly and privately.
Biggest advantages of online smartshop?
Shopping online at Smartific online smartshop has many benefits that no physical smartshop or any other establishment can offer.
✔️ Huge high-quality smartshop product selection: Smartific team used their years of Smartshop industry experience to create the perfect list consisting of hundreds of the most interesting headshop and smartshop products. Prices of these products are the best available, while we also provide as much helpful information about every product on our store as possible.
✔️ Any payment method: We accept credit cards, bank transfers, cryptocurrencies, and other services like Ideal, Giropay, Sofort Banking, Przelewy 24, MyBank, Bancontact, EPS Uberweisung, and MisterCash.
✔️ You know your orders are discrete: Smartific team packs everything in the most boring packaging, that has no logos or any signs that indicate what is inside the package. This way you can trust that you can get things delivered directly to your house and nobody will know what is inside the package but you.
✔️ Superfast delivery: Smartific packages in the Netherlands can be expected in just 1-2 days! We offer free shipping for orders above €75 and you can track your orders online.
✔️ Trustworthy service: Smartific team can help you answer any questions you might have and advise you with any purchase you are planning to make. Just send us an email and we will get back to you as soon as possible.
Order smartshop items now!
Make sure you take advantage of the always-growing recreational information source that is Smartific. Visit our blog for tips about growing cannabis, tripping advice, and many other interesting topics. We are also building a SmartWiki where we are collecting, storing, and improving answers to all the possible questions you might have.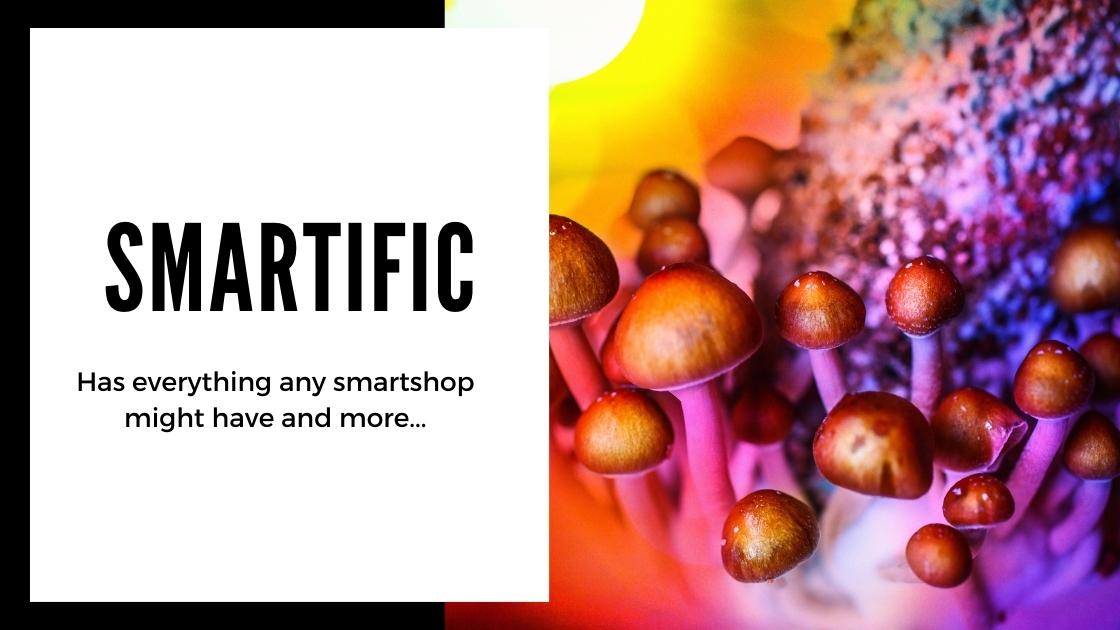 Check our webshop for all the smartshop products you can order today! ?