Groningen is known for a lot of things. The Martini toren, the many students, the old city center and the vibrant nightlife to name some. This amazing city up north is a great place to shop, chill and have fun. And all of this in a much more relaxed atmosphere than in the Randstad cities.
De Tevreden Rookster – friendliest & best reviewed smartshop in Groningen
Herepoortenmolendrift 29, 9711 DE Groningen
Open Tuesday-Friday from 11:00 to 18:00, Saturday from 11:00 to 17:00 and Mondays from 13:00 to 18:00
Spot one is reserved for the best reviews and this time the gold medal goes to De Tevreden Rookster smartshop in Groningen. They are packing all the smartshop essentials from magic truffles to CBD and cannabis seeds. You just know you will find everything you need in this smartshop!
This smartshop is located conveniently near the Groninger Museum, so if you are in the Binnenstad-Zuid area – this is the one to visit. Their extensive range of products will suit everyone's needs, so just drop by!
Space Room – on your way to Noorderplantsoen park
Nieuwe Ebbingestraat 95, 9712 NH Groningen
Open Thursday-Saturday from 12:00 to 20:00 and Monday-Wednesday 12:00 to 18:00
Located a bit off the city centre, Space Room is a perfect choice if you are in the Binnenstad-Noord area in Groningen. This smartshop is super close to Noorderplantsoen park, so if you plan to trip there – this might be very much on your way!
The shop rocks this cozy and simple smartshop vibe and this smartshop have everything you might look for in a smartshop. While their product range might be not the biggest, it seems that they can easily cover all the most important smartshop product categories with at least a small selection, so you probably will find what you are looking for here.
Smart 44 – Longest working place in town!
Steentilstraat 44, 9711 GP Groningen
Open 7 days a week from 10:00 to 22:00 (Sundays from 12:00 to 22:00)
Once again, located in the very centre of Groningen, this place has that trippy, psychedelic vibe we expect from a smartshop. Imagine glowing street art on the walls, drawings of magic mushrooms and other trippy stuff.
The shop is not the biggest, but they pack most important stuff to have a good time. Just drop them a visit if you are in the area and need some magic truffles, cannabis seeds or simple headshop items.
Mythtopia – sells more than just smartshop items
Nieuwe Ebbingestraat 37, 9712 ND Groningen
Open Tuesday-Saturday from 12:00 to 20:00 (Mondays 13:00 – 19:00)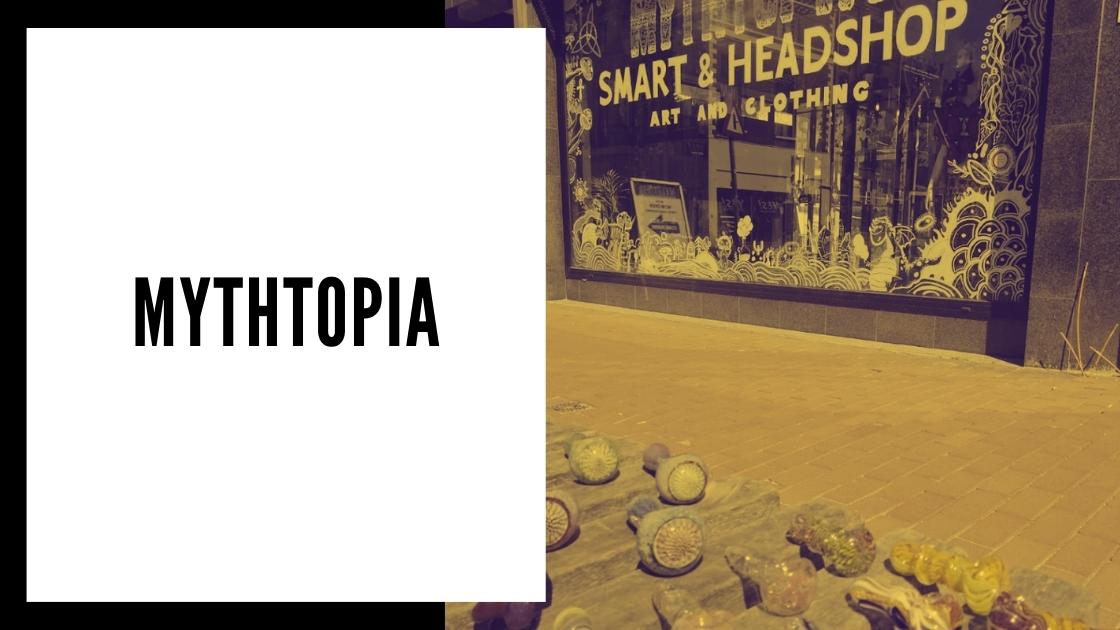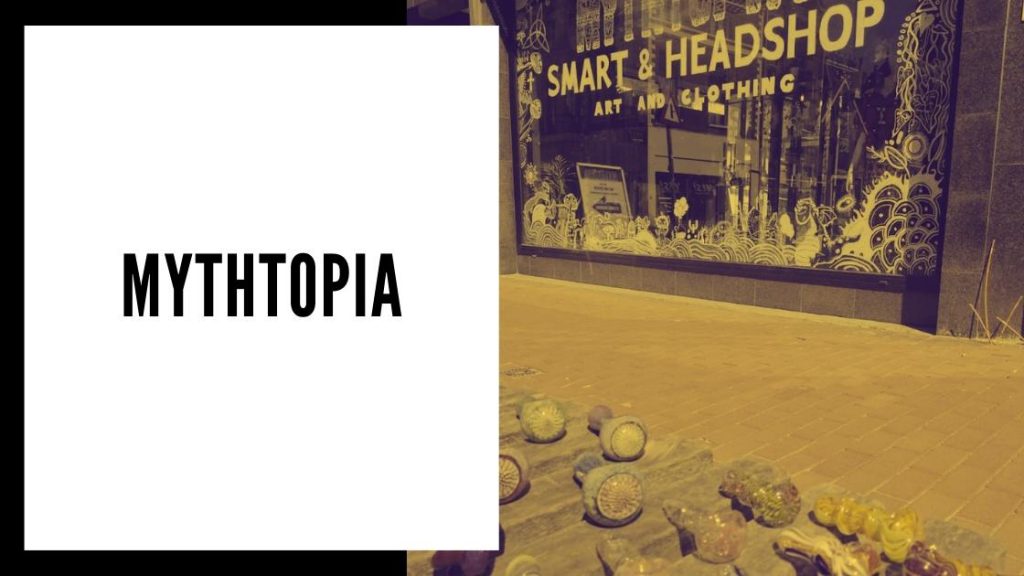 This is not your ordinary smartshop in Groningen. Think about a place that sells magic truffles, but also packs some trippy clothing and even some art. They are a great place to visit if you need something more than just the smartshop products you can find everywhere.
They also have a selection of headshop items. This place might not be packed with goodies, but it's a spot that everyone should give a try and decide for themselves. Especially if you are in the area anyway!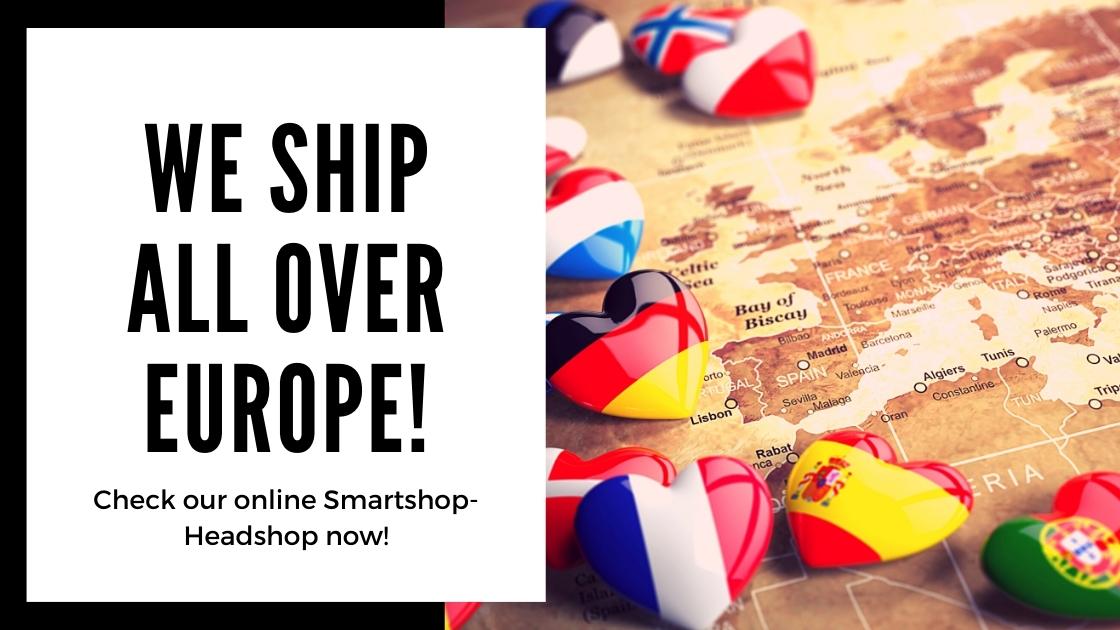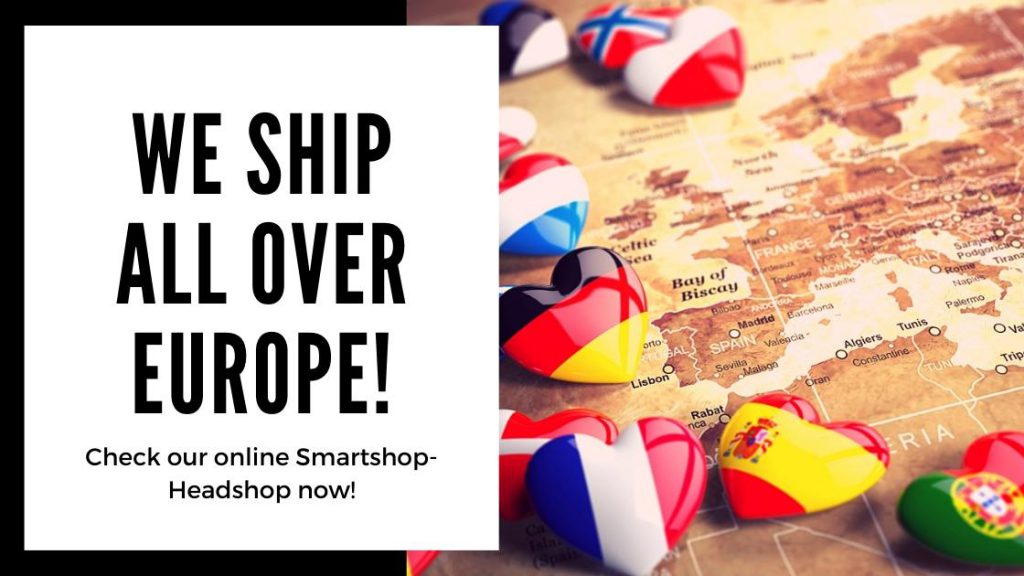 Best Groningen Online Smartshop – Order Online from Smartific
Doesn't matter if you live in Groningen, anywhere else in the Netherlands or anywhere in Europe – Smartific can ship a wide, high-quality Smartshop-Headshop selection of products to You at a better price! Our team has years of experience in the Netherlands Smartshop industry and we pride ourselves in selecting only the high-value products that can benefit any healthy-recreational lifestyle!