In the heart of the Netherlands you'll find one of its most beautiful cities: Utrecht. Utrecht is known for features like the medieval architecture, the Dom tower, the canals and the many students. It is less hectic than Amsterdam and there aren't as many tourists. Luckily they do know how to party, and the smartshops are happy to assist. Visit one of the top smartshops in this guide and you are assured of a great night!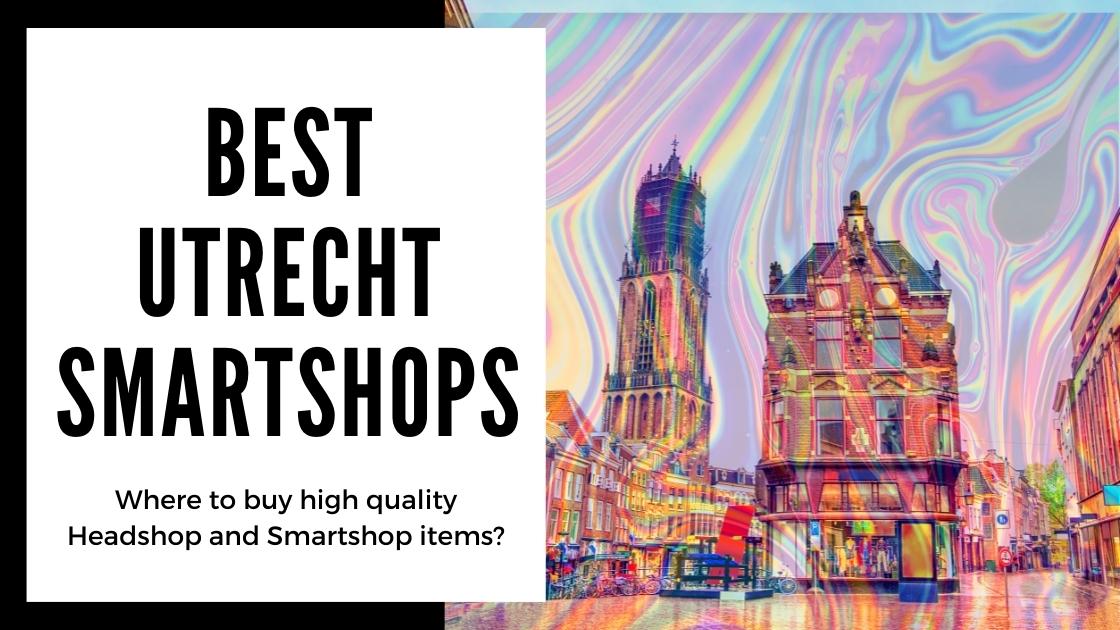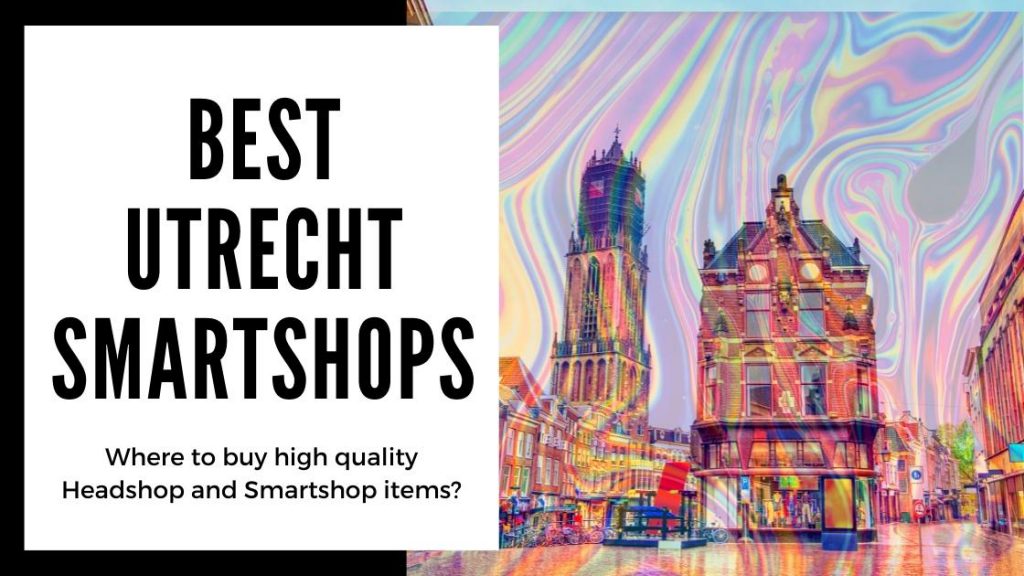 Magic Mind – probably the biggest selection in utrecht
Voorstraat 32, 3512 AP Utrecht
Open Monday to Wednesday from 12:00 to 21:00, Thursday to Saturday 11:00 to 21:00 and 12:00 to 18:00 on Sundays.
Now if you are looking for a great smartshop in Utrecht, this place should come to mind first. It's not super close to the central station (the next two shops on this list will be!), but this smartshop in Utrecht packs a punch when it comes to their product selection.
If you have ever been to any smartshop in Utrecht, but could not find something specific… Well, your best bet is this place. Not only that, but the place also has a weird, yet amazing interior. Oh, and they also have a magic mushroom smoking cannabis graffiti piece directly on their outer wall, so you can't miss this place!
Route 030 – ultra-close to central station
Croeselaan 217, 3521 BN Utrecht
Open Tuesday to Saturday from 11:00 to 20:00 and 12:00 to 19:00 on Sundays.
If you are in a hurry to grab something around the central station in Utrecht – this is the place to go to! And what it is it's a small, yet cozy smartshop with everything you might expect to find in a smartshop.
It's located a short walk away from the central station and it's ultra-convenient, especially if you are planning to go somewhere in the west of the city. Just drop by and enjoy the friendly wine this place brings!
State Of Mind – loads of other decor stuff for your home
Oudegracht 226, 3511 NT Utrecht
Open Monday to Wednesday from 11:00 to 19:00, Thursday to Saturday 11:00 to 22:00.
Another good smartshop that can be found in the heart of Utrecht. It brings that shamanic and spiritual easter culture vibe inside, so give this place a visit even if you are looking for some trippy eastern decor items for your house.
This smartshop still packs everything you need to have a great party in the city. Furthermore, you will also find all the most important headshop gear so drop by if you need any sort of smoking supplies. Cozy spiritual vibes guaranteed!
Utopia Smartshop – Two simple shops outside the centre
Kanaalstraat 209, 3531 CH Utrecht
Open 7 days a week from 12:00 to 22:00 (opens at 13:00 on Sundays)
While this smartshop might not be the best one in town, it might be everything you need if you are north of the city centre, around the Amsterdamse Straatweg. 
It's a simple spot that has the most necessary selection of Smartshop and Headshop items, so it might be a lifesaver for those who don't want to go all the way to the city center just to buy some smartshop stuff. Oh, they also have a shop in Lombok, in the west of the city. So you might want to look up that one as well.
Smartshop Utrecht – great product selection east of the centre
Nachtegaalstraat 27, 3581 AB Utrecht
Open 7 days a week from 11:00 to 19:00
This shop might have the most boring name possible, but on the other hand… The name stands for exactly what it is, right? And what it is, is a great smartshop in east, just outside the city centre. It sells everything you would expect from a smartshop.
Think magic truffles, cannabis seeds and all sorts of headshop gear. The interior of the shop is quite simple, yet it brings that cozy rustic wood vibes. Definitely worth a visit, especially if you are somewhere in the south part of Utrecht!
Best Utrecht Online Smartshop – Order Online from Smartific
Doesn't matter if you live in Utrecht, anywhere else in the Netherlands or anywhere in Europe – Smartific can ship a wide, high-quality Smartshop-Headshop selection of products to You at a better price! Our team has years of experience in the Netherlands Smartshop industry and we pride ourselves in selecting only the high-value products that can benefit any healthy-recreational lifestyle!